Equipment
Sep 1st, 2015
Awesome New Tour Edge Exotics EX9 Fairway Wood
More tech than an Apple Store...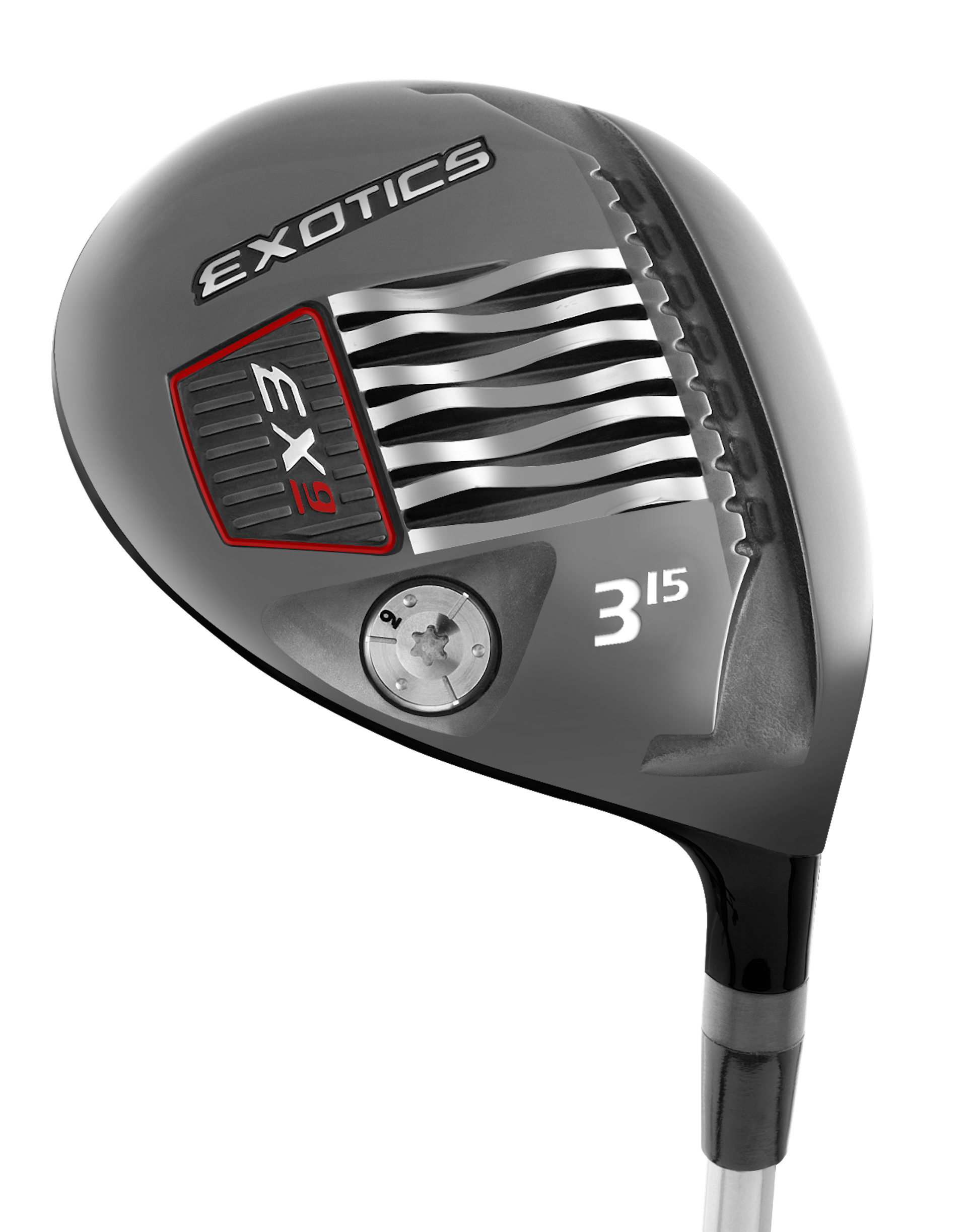 $229
Tour Edge Exotics fairway woods have long been recognised as being some of the longest in the game. They are absolute ball belters, they have never skimped by trying to hit a price point. These are golf clubs designed with no limits in place. Never paying for tour usage, their fairwaywoods can still be found in the bags of some of the best players in the game on the PGA Tour.
The new Exotics has been designed to hit the ball as far as possible. They call it Full-Speed Impact design. Every aspect of the club head has been carefully designed to achieve this goal. Aerodynamics are the first thing in play, the newly designed sloping crown reduces drag for faster club head speed at impact. 
A refined slipstream sole is even smaller than on previous models. The shorter waves reduce the turf interaction on the ground, making it easier to make clean contact off of the deck, and keep the club head from losing speed when it makes contact with the ground. 
The engineers have finished the club off with a refined version Tour Edge's Power Grid design. Made deeper and narrower, the power grid is the channel behind the face, allowing the face to flex more at impact for longer shots, wherever the ball hits the face. A very thin, explosive Carpenter steel face that has been robotically laser welded to a heavier hyper steel body. This isn't built like an ordinary golf club. 
Finally an adjustable heel weight helps encourage a draw, and can be used to increase or decrease the swing weight. If these go as well as they look, this should be one of the best three woods on the market. They pay more attention to detail on their fairway woods than any other brand, this should be a longer bomber that's easy to use. 
Available with Mitsubishi Bassara E-Series, and Matrix Exotics White Tie, Red Tie, and Black Tie shaft. 15, 16.5, 18, and 21 degree options are all available. 
For more fairway woods check this out...