Eds Letter
Oct 8th, 2017
Phil Mickelson jokes about his terrible driving
It's a GolfPunk thing...
Words: Tim Southwell
One of the best things about golf is that, no matter how badly we play on any given day, once we're back in the clubhouse we have that unique ability to block out all the bad stuff that happened and focus on The Consolation Shot. 
You know the shot – that swing during your round when you did exactly what you were intending to do, the ball followed instructions like a well-trained mountain rescue dog and, briefly, you wondered whether – if circumstances had been different – you could have turned pro after all.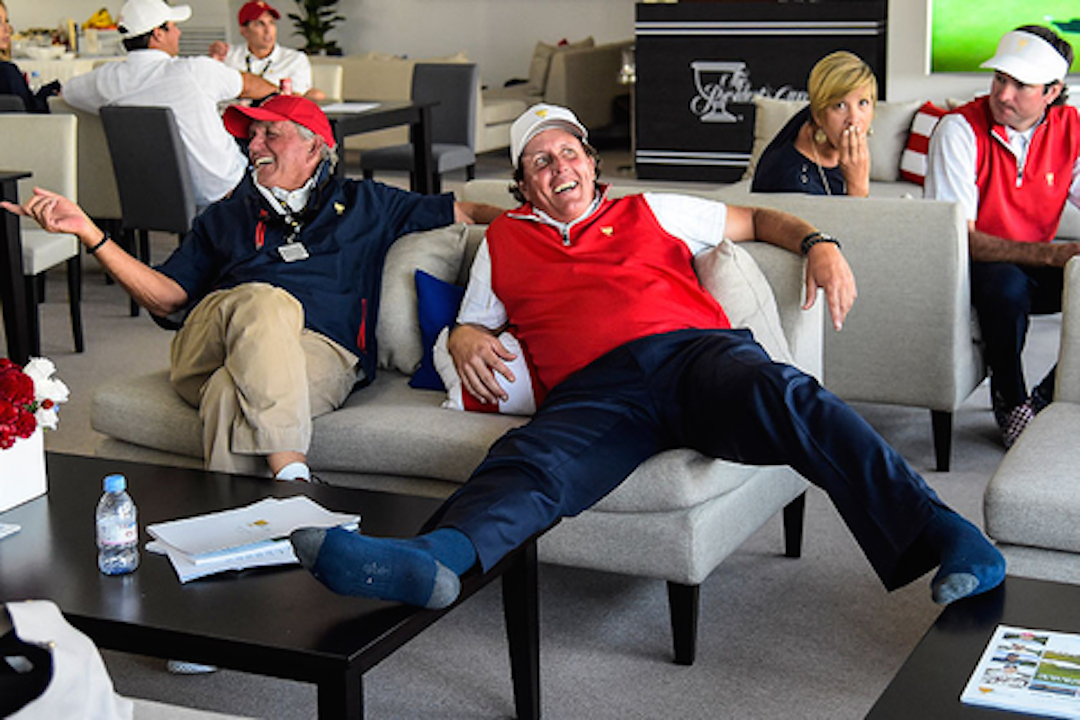 And then one of your playing partners lift their glass of beer and offers a toast to your drive in the 10th that sailed out of bounds. And your duffed chip at the third. And so on. And you laugh your trousers off.
This is golf, after all - 'IT' will let you know when it's time for you to have a great round. If you're a golfer and you haven't got a sense of humour, you're done for.
So it was warming to see that even the greatest players can share our sense of self-effacement. Phil Mickelson had been driving the ball like a dog at the Safeway Classic all weekend. Not that we minded. It meant we were treated to a Mickelson master class of mind-boggling recovery shots and short game brilliance.
Mickelson's incredible talent meant that – despite his profligacy from the tee (he hit 15 of 56 fairways during the week!) – he was in contention to win the Safeway Open, the 2017-18 PGA Tour season-opening event.
It would've been the 47-year-old's first PGA Tour title in four years. Mickelson came up short, finishing in a tie for third at 12 under, but this is his highest finish in a Tour event since his runner-up showing at the 2016 Open Championship. 
His response to actually finding the short stuff at the par 5 16th at Silverado on Sunday was priceless. 
https://twitter.com/PGATOUR/status/917177353867898881?ref_src=twsrc%5Etfw&ref_url=http%3A%2F%2Fgolfweek.com%2F2017%2F10%2F08%2Fwatch-phil-mickelson-joke-about-his-inaccurate-driving-while-in-contention%2F
Phil Mickelson, representing for the GolfPunks all across the world.
In other news, Brendan Steele won the Safeway Classic for the second year in a row. As, of course, did Tryrrell Hatton on the European Tour. Back to back winners on other side of the pond? Must be a record.
Related:
Phil Mickelson – Genius or Madman??