Eds Letter
Aug 9th, 2018
Major backlash as uspga tv coverage vaporises
Watch the fourth major on what now??!!
Words: Tim Southwell
The final major of the year. The BBC didn't want it. Sky didn't want it. BT didn't want it. So there goes your TV licence money, your Sky subscription, your BT cash, the lot. Maybe Dave will make a bid for it next year...
And what did it leave us with? Well, you could either watch it (one featured group from 1pm-7pm before 'full' coverage started at!) on the USPGA app on your phone or tablet etc. Or you could go to Eleven Sports' Facebook page and watch it there.
God help you if you haven't figured out how to hook your phone/computer to your TV. You're basically consigned to squinting your way through five hours of barely watchable coverage.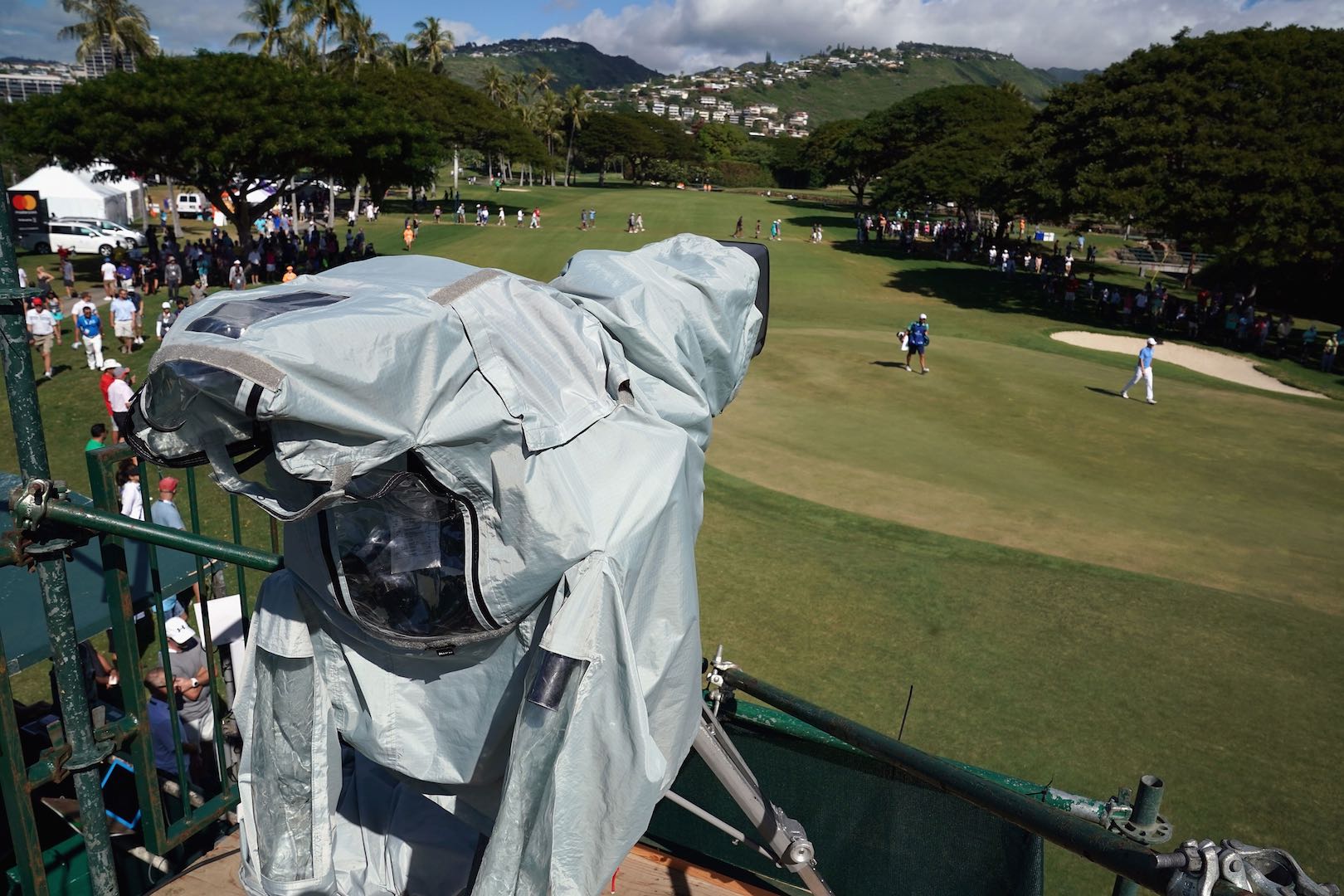 The main TV networks – the so-called vanguards of wall-to-wall, ultra HD, in your face sports coverage–  seem to have misplaced their remit. Maybe the dog ate it. Clearly us golf fans don't really matter when it comes down to it. 
According to the various marketing blurbs of the satellite companies, 21st century sports TV is supposed to bring you closer to the action. Like you're actually there in the thick of it. This was like being up in the gods, so far removed from the action that you feel like you're rewatching someone else watching someone else watching the golf.
And when you actually were able to focus on proceedings you realised that they haven't even got many cameras on the course. You're watching from 300 yards away as players tee off. If you're lucky you can just about make out who it is. If you're really lucky there might be a commentator on hand to give you half a clue as to what the blazes is going on.
This is golf's fourth major. We only have four a year. It's surely not too much to ask that with all the millions of dollars of cash swilling around the game that one of the TV networks might deem it worthy of coverage. There is better coverage of the British Farmfoods Par 3 Championship this week, an event I support wholeheartedly but didn't think would rival the USPGA for my attentions.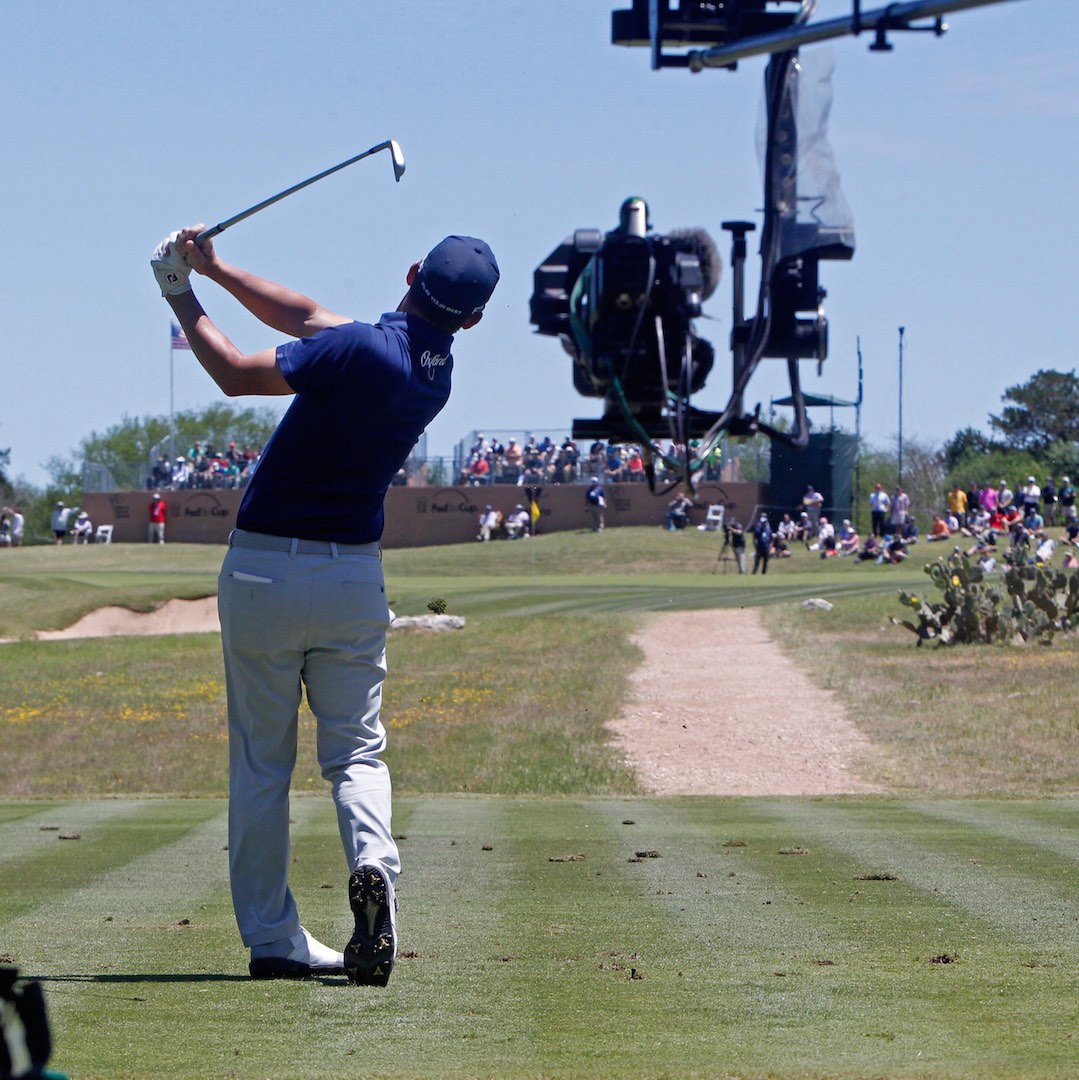 The USPGA. This is the tournament where the Tiger-Slam was achieved in 2000.
It's where the closest start to any Major happened in 1959 when nine players shot 67 on day one yet none of them ended up winning.
It's where golf's most amazing winning streak climaxed when Byron Nelson won every tournament he entered between March and August 1945. 
It's where Monty equalled the lowest total for a major (267 shots) at Riviera in 1995 and still lost to Steve Elkington in a play off.
It's where Lee Trevino, aged 44 and suffering from back problems, won in 1984 with a Ping putter he was using for the first time and which he'd customised in his hotel room by smashing it on the floor to 'flatten it' and take some loft off..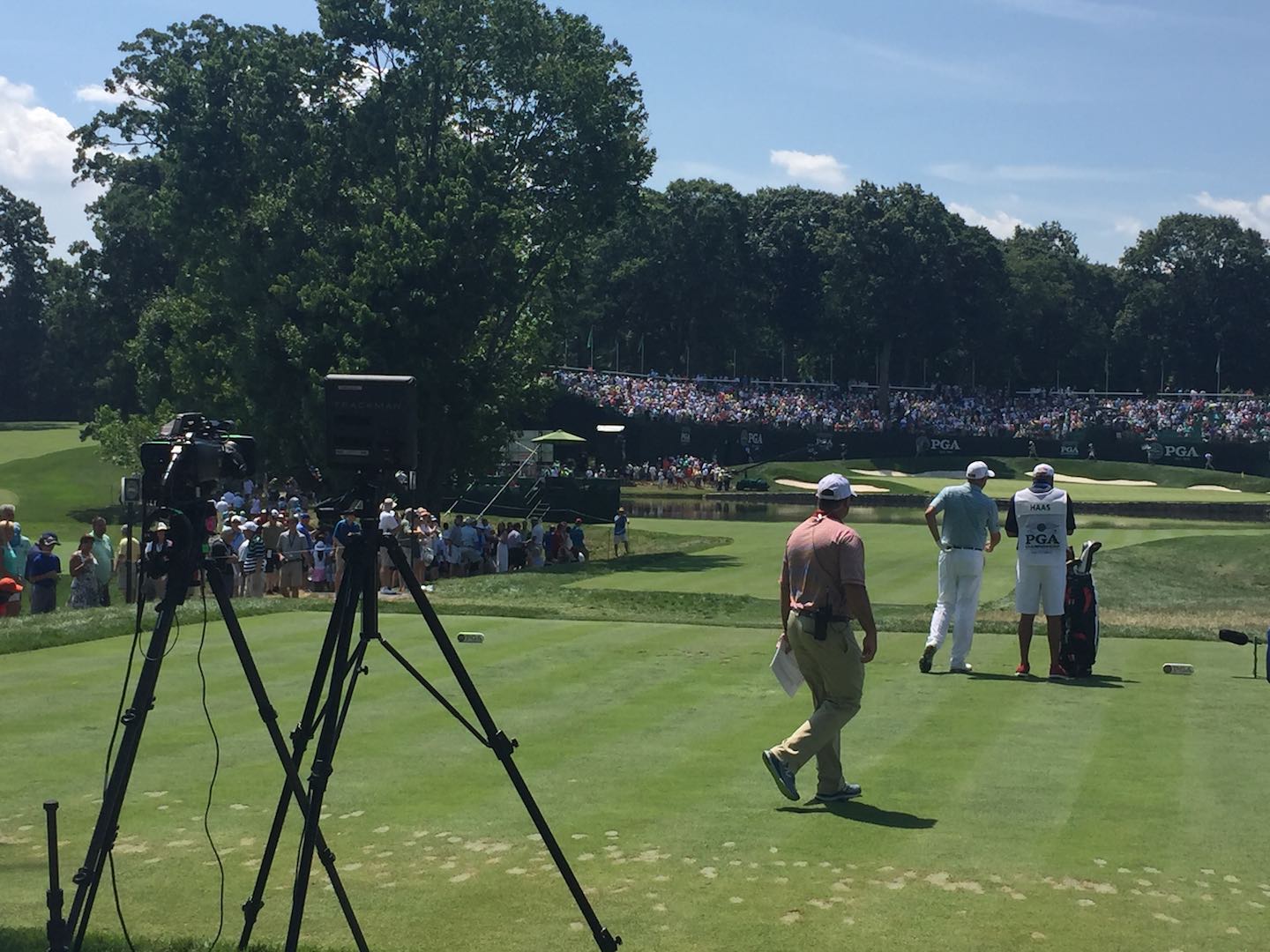 It's where the first Miracle of Medinah happened in 1999 when Sergio Garcia found trouble behind a tree at the 16th, but somehow reached the green, and celebrated with a jig across the fairway that cemented his place in the hearts of those watching.
It's where one of the original driving forces of the PGA Tour, the flamboyant Walter Hagen, won four USPGAs in a row in 1927 at Cedar Crest in Texas. Only "Old Tom" Morris has won the same Major four times running.
It's where Jack Nicklaus won a record five USPGA titles at Oak Hill in 1980.
And, of course, it's where ninth reserve John Daly became a modern-day golfing legend when he won at Crooked Stick in 1991, having driven all night to make his Thursday tee time, no practice round, nothing.
It's also the tournament that allows a dozen or so US PGA club professionals to qualify each year and rub shoulder with the big boys. It's a magical event for so many reasons.
In the absence of any serious competition, the USPGA was picked up by Eleven Sports in the UK. Founded by Leeds United owner Adrea Radrizzani, Eleven Sports are broadcasting rounds one and two on Facebook but are asking fans to sign up for a free seven-day trial to their online subscription service if they want to watch the action at the weekend. Well, at least he bothered to bid for it.
JD's epic win in 1991
https://www.youtube.com/watch?v=Dla7sdOTO8k
However, it didn't go well and angry golf fans tore into Radrizzani's channel on social media after technical problems left them stymied in their attempts to watch online coverage at the start of the championship.
The Facebook coverage was branded 'absolutely terrible' as users were left watching blank screens due to buffering, while there was also high-pitched noise and pictures of commentators in the US preparing for their broadcast, checking their phones, seemingly unaware they were live on air. It really was the proverbial cluster...
When full coverage did start we were constantly interrupted with a chaotic mix of commentary by their own team juxtaposed by commentary from the main US broadcaster.
There is always an expectant air in the GolfPunk offices when the USPGA is about to start. It's the last major of the year, the last chance to watch the world's best go toe to toe for something that means so much more than money and world ranking points. 
Thanks to a bizarre and unforgivable air of indifference from the TV companies, the USPGA golf revolution will not be televised.
https://www.youtube.com/watch?v=SvMIHuvqOdA&t=107s