Eds Letter
May 30th, 2017
Ed's Letter: Tiger Woods
What is really going on?
Words: Tim Southwell Photography: Getty Images
So Tiger hadn't been drinking. But what the hell had he been doing that prompted police officers to arrest him DUI (Driving Under Influence) and forcing him to spend the night in the cells at Palm Beach County Sheriff's Office.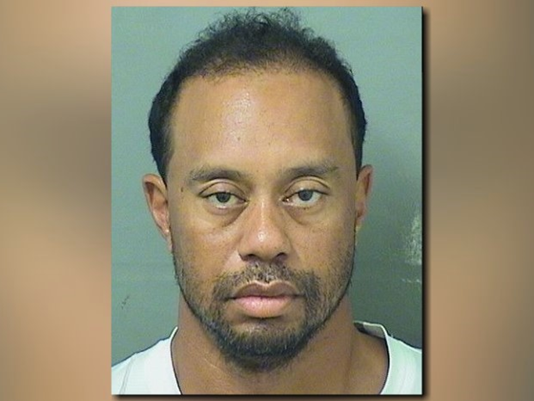 Tiger released a statement on Monday night which gave us more questions than answers. In the statement he apologised to his family, friends and fans, and said he understands the severity of what he did.
Begging the question, if he wasn't DUI for alcohol, why is he apologising? He should be filing for damages against the drug company that gave him such a hideous and unexpected reaction?
"I want the public to know that alcohol was not involved," the statement read. "What happened was an unexpected reaction to prescribed medications. I didn't realise the mix of medications had affected me so strongly."
Anyone who has seen the sad footage of a very drowsy Tiger attempting to 'walk the line' in his road side police DUI test, will wonder what kind of drugs could do that to someone. To all intents and purposes he was wasted. Just not on alcohol.
Tiger says he has been fully cooperating with authorities, and somewhat bizarrely thanked both the Palm Beach County Sheriffs' office and the Jupiter Police Department for their 'professionalism'. Begging another question: If they hadn't acted 'professionally' how was he expecting them to have acted?
The mug shot is obviously not helping things. It was 3am and Tiger looked bleary-eyed and disheveled. We now know that Tiger wasn't drunk which came as less of a surprise than many thought as he doesn't have a reputation as a big drinker.
But that mugshot, and now the video footage, is representation of a man far removed from someone who was once the world's pre-eminent sportsman.
What happened to the golfing superhero in the red shirt who swept away all before him? Tiger was sport's first billionaire and he seemed destined for golfing immortality as he stood just five majors short of surpassing the great Jack Nicklaus' record haul of 18. That all seems like an eternity ago now.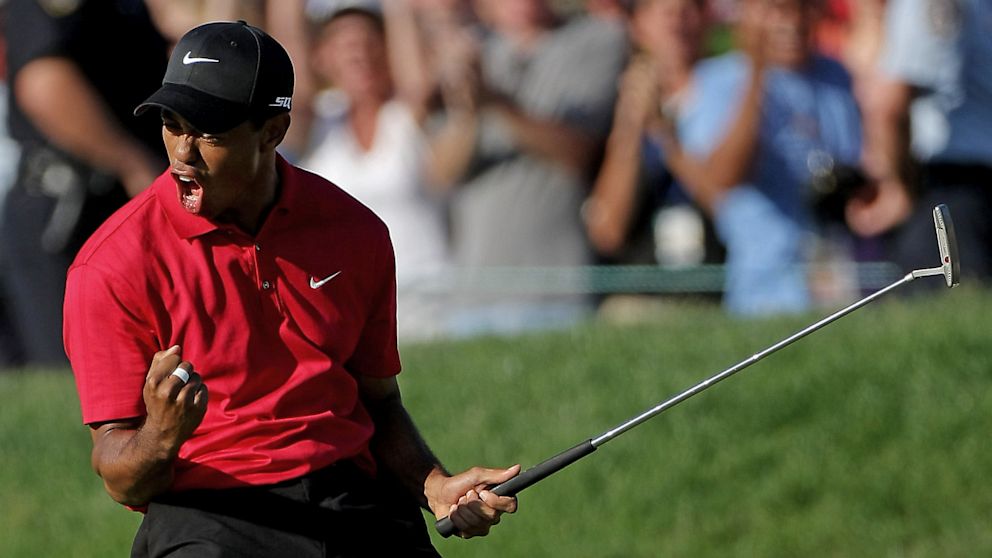 Police records show that 41-year-old Tiger was pulled over at about 03:00 local time (07:00 GMT) near his home in Jupiter and later taken into custody. He was released from Palm Beach County jail at 10:30 local time.
The record says that he was released "on his own recognisance", meaning he promised in writing to co-operate with future legal proceedings.
His insistence that alcohol wasn't involved in the incident has now been proven but this, of course, doesn't exonerate him or get him off the hook.
You don't have to be DUI for alcohol or recreational drugs to get arrested. Anything that renders you less or unable to safely operate heavy machinery such as a car, makes you DUI.
Apparently, when asked where he had come from by officers, Tiger answered that he had driven back from playing golf in California, the complete other coast of the United States. That's a five day drive with the wind behind you.
Asked where he was going, he asked the police if he was near his house. Whichever way you look at it and, given Tiger's previous, we are all wondering what he was doing driving at 3am in such a terrible state.
Ah, yes. Tiger's previous. That Thanksgiving night in 2009 as Tiger had his first brush with the law when, pursued by a golf-club welding wife Elin, he drove his Cadillac straight into a water hydrant.
What followed rocked the sporting world to its foundations. It turned out that Tiger had been a serial adulterer for some time, mostly with blonde cocktail waitresses. Classy.
His marriage fell apart and Tiger took time out of the game. However, he apologised, came back and regained his position as world number one in 2013. Since then, his well-documented back troubles, operations and failed comebacks have left him frustrated and probably extremely bored.
https://www.youtube.com/watch?v=FA7ty2LQwc0
Tiger needs competition. I mean, he really needs it. It's in his blood. Anyone in his situation would be liable to blow off steam at some point, but the mug shot image of Tiger's bloated face suggests he may be letting himself go.
He certainly seems to have veered from the path he has been telling us he is on – a strict regime of rehabilitation and fitness programmes created in order to make his recovery from a fourth back surgery as swift as possible.
Tiger has always been a frustratingly (for the press and public) private person. Only his very close inner circle would have the first clue as to what he is really like. When he burst on to the scene back in 1997 and on the Masters by a record margin, we thought here was a guy who could do amazing things.
And not just on the golf course. His mixed race background meant he crossed all manner of cultural and political barriers. Christ, I even thought he could be President one day. But Tiger was never interested in such altruistic pursuits. He just wanted to do his own thing. And you can't blame him for failing to live up to our own, selfish expectations of him.
What we can blame him for is leading us all down the garden path of being the clean cut perfect family man superstar and then imploding to such a degree that he made us all feel stupid for idolising him so much.
And yet we still hope against hope that he will come back and start winning again. Our spirits were raised when he blogged about his health on 24 May. He wrote that the surgery had relieved pain and that he hadn't "felt this good in years".
He claimed the outlook for a return to competitive golf was "positive" but that he was not in a "hurry".
"I want to play professional golf again but I'm not looking ahead," he said. "I can't twist for another two and a half to three months. Right now, my sole focus is rehab and doing what the doctors tell me. I am concentrating on short-term goals."
His short to medium term goals also include the launch of Tiger Woods Ventures, which operates under the label TGR.
"TGR is my chapter two - my way of building a legacy that's about more than birdies and bogeys," he has said.
"Led by Tiger's vision," the website states, "and inspired by his commitment to excellence on and off the golf course, TGR unites its namesake's ventures in a focused mindset, a precise method, and an ongoing pursuit of mastery.
"Together, we're working to give everyone the opportunity to define excellence for themselves."
One glance at the mug shot and video footage gives these claims short shrift, and TGR will struggle to gain credibility in corporate America with Tiger floundering about like this.
"I would like to apologise with all my heart to my family, friends and the fans. I expect more from myself too."
The video arrest footage released by police only goes to make the whole incident and situation sadder. The image of Tiger barely being able to put one foot in front of the other is heart-wrenching stuff. Tiger Woods has children. they are going to see this footage. You have to feel for the guy.
As Jack Nicklaus so rightly put it this week: "I'm a fan of Tiger's, I'm a friend of Tiger's, and I feel bad for him. I think that he's struggling, and I wish him well.
"I hope he gets out of it, and I hope he plays golf again. He needs a lot of support from a lot of people and I'll be one of them."
Amen to that, Jack.
Full statement from Tiger Woods below.
Related:
Tiger Woods: "I'm not dead yet"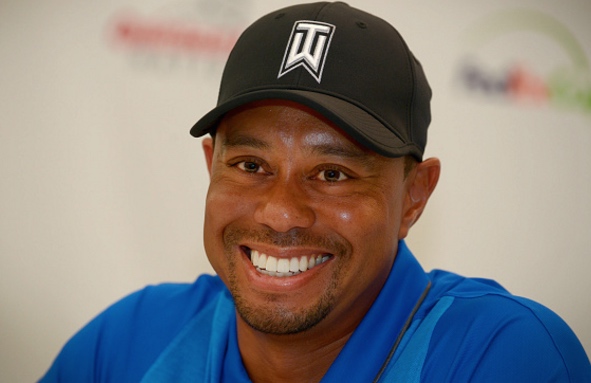 Full statement
"I understand the severity of what I did and I take full responsibility for my actions.
I want the public to know that alcohol was not involved. What happened was an unexpected reaction to prescribed medications. I didn't realize the mix of medications had affected me so strongly.
I would like to apologize with all my heart to my family, friends and the fans. I expect more from myself too.
I will do everything in my power to ensure this never happens again.
I fully cooperated with law enforcement, and I would like to personally thank the representatives of the Jupiter Police Department and the Palm Beach County Sheriff's office for their professionalism."