Eds Letter
May 2nd, 2017
Ed's Letter: The Golf Sixes
What's that all about then?
Words: Tim Southwell Photography: Getty Images
Strap yourselves in and get ready for pyrotechnics on the tee, nearest the pin competitions and some good old-fashioned ding-dong match play drama.
All in the space of six holes. That's why it's called Golf Sixes. And it's a very welcome innovation in the otherwise pedestrian world of professional tournament golf. The Sixes may not have the likes of Dustin Johnson and Rory McIlroy playing (yet), but with its punchy format, it should deliver the kind of drama we don't see often enough in stroke play events.
If it works like we think it will, it won't really matter who's playing, the format itself will be the star.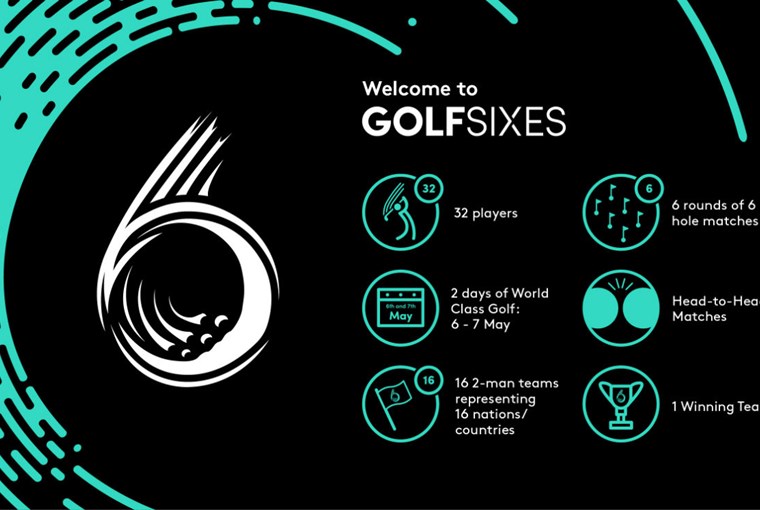 For far too long we have been relying on the appearance of the world's top 10 or so players to give a tournament credibility, attract decent crowds and big TV audiences.
If golf is going to grow, it needs to create formats that give the spectator genuine reason to get off their seats and go a bit bonkers, in the same way as a lower league televised football match can have a premier league supporting observer mesmerised.
For every "Did you see that goal by Brentford??!!!" YouTube water cooler moment, there needs to be the same for golf. The Ryder Cup delivers it in spades and it's all down to the format.
Jack Nicklaus was never a big fan of match play because he knew he could be beaten by an inferior player on a hot-streak on any given day (Brian Barnes beat him twice in one day in The Ryder Cup!). Given that Jack won 18 stroke play majors and finished runner up 19 times you can hardly blame him – things were just fine the way they were as far as he was concerned.
But times change and there is more competition for sporting eyeballs than ever before. Golf can't continue to stand still. People, and millenials especially, can't be expected to sit through four days of stroke play in the vague hope that the Sunday action will involve anything other than a procession.
Millenials are the only future golf has and they are used to getting super quick entertainment fixes – we have to accept this is the case and deliver a form of golf that seems genuinely contemporary, golf for the 21st century.
This week Tiger (possibly still a bit woozy from his back operation) has come out all guns blazing in support of match play events, and proposed the idea of tournaments involving the use of just seven clubs.
He's even called for an event using the old equipment – persimmon woods and putters with breeze block blades. It might not be everyone's idea of a good idea but what he's striving for is to test the modern tour pro's creativity – show the public something different.
Golf Sixes utilises the greensomes format (both players in a team drive and they select the best tee shot and both play their second shots from there) played over six holes, so we should see plenty of exciting approach play and a ton of birdies and eagles.
Hopefully, the players will be coming onto the first tee to the raucous sound of their favourite song to get 'pumped-up' to blasting out. 'Quiet Please' signs should be replaced with 'Make Some Noise!' signs and handed out to the crowd. Well, maybe that won't happen quite yet, but we live in hope.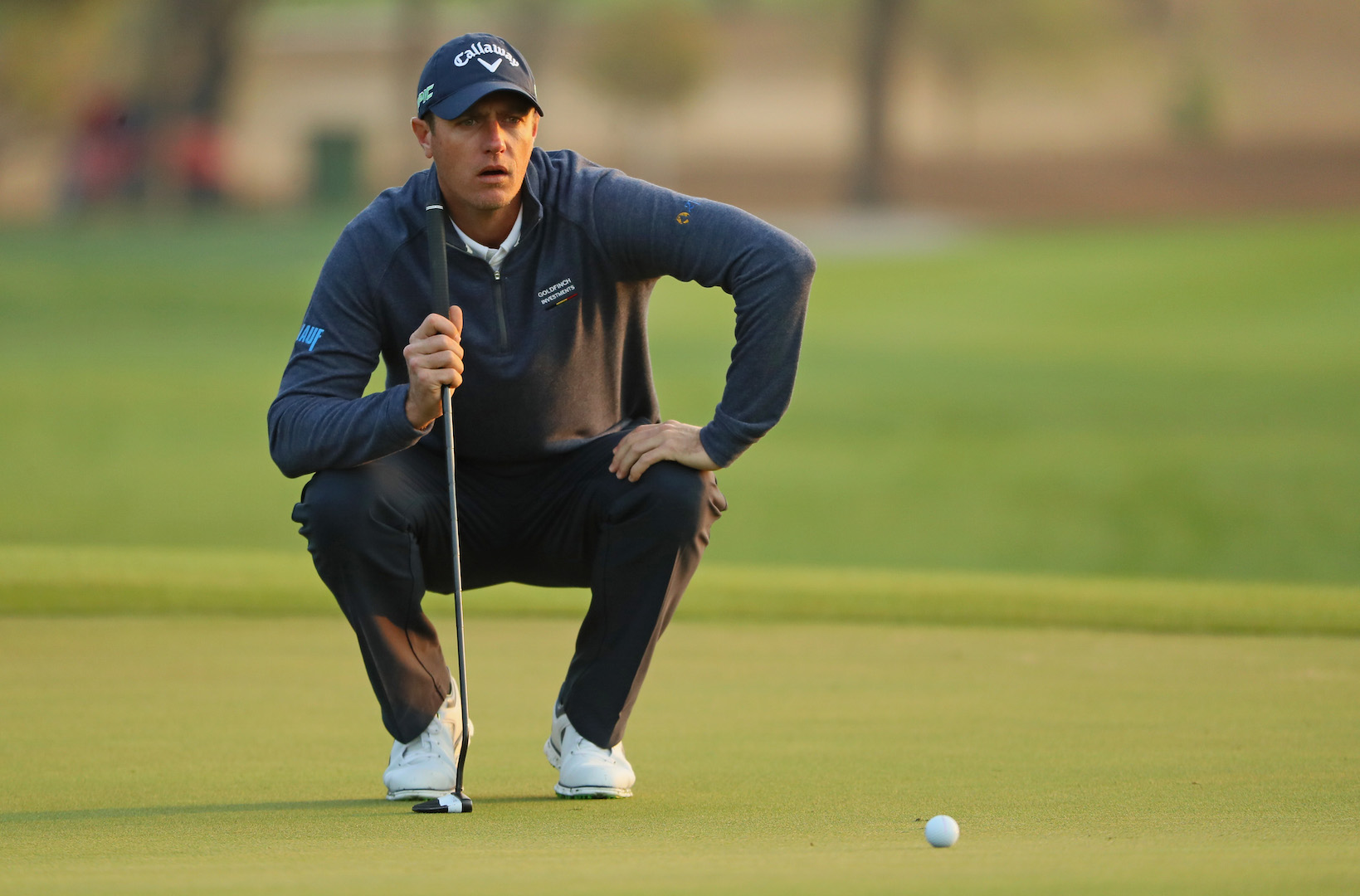 So, 16 international teams of two players will go head to head over the weekend. The Sixes has already attracted some good/famous players to its debut event, including Ryder Cup stars Nicolas Colsaerts, Chris Wood, Andy Sullivan and Jamie Donaldson.
The draw was made live on Sky Sports last night and sees England (Chris Wood & Andy Sullivan – seeded) drawn with Denmark, Holland and India in the two-day event, which features a group stage on Saturday followed by an eight-team knockout on the Sunday.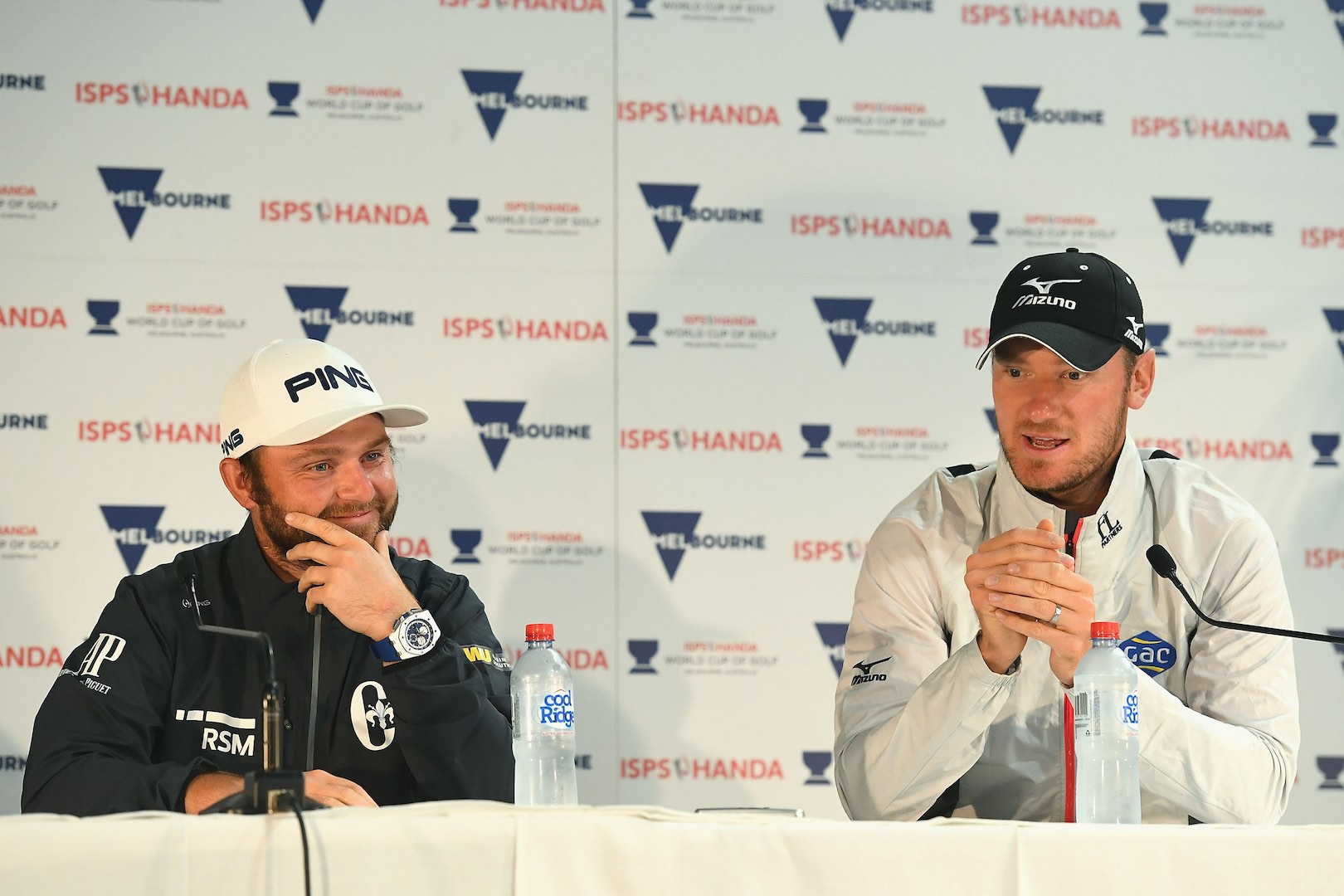 Donaldson and team-mate Bradley Dredge are grouped with Australia, the United States and Portugal, while Scotland's Marc Warren and Richie Ramsey are in Group B with Thailand, Spain and the Belgian pair of Colsaerts and Thomas Detry.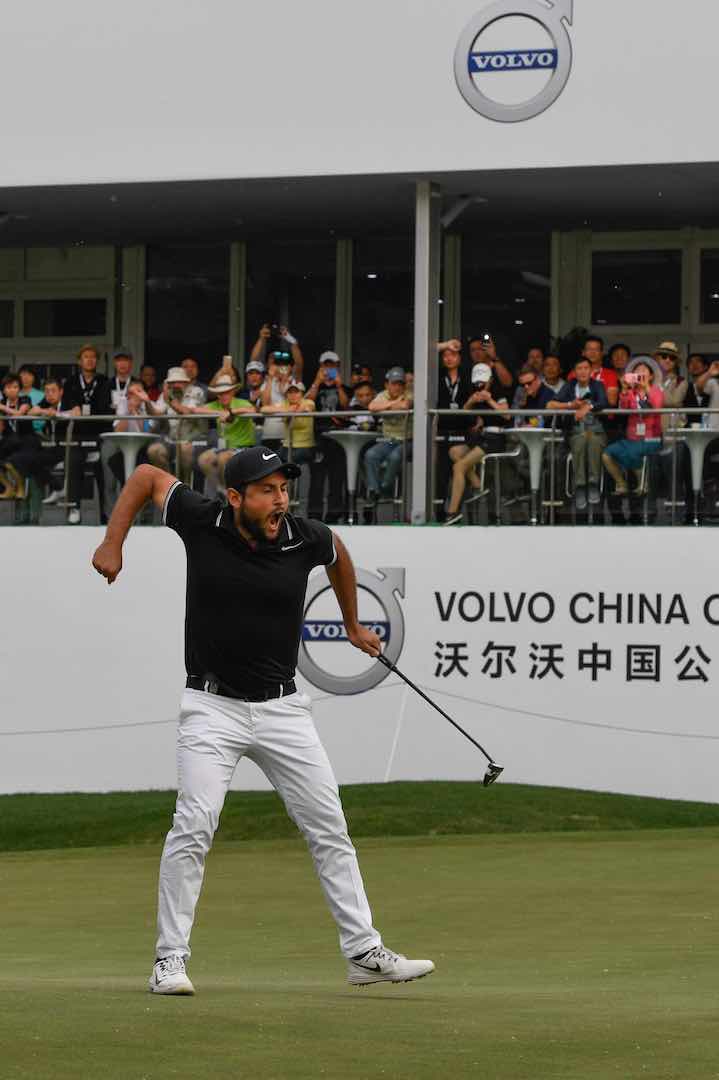 The Sixes is being played over a six-hole course at Hertfordshire's Centurion Golf club and, given time, could eventually make stars out of relatively obscure European Tour players in the same way The Ryder Cup has.
Personally, I very much like the cut of its jib. Let's give it a go.
See below for how it all works.
Here is the draw in full:
GROUP A England, Denmark, Netherlands, India.
GROUP B Thailand, Spain, Belgium, Scotland.
GROUP C Australia, Wales, USA, Portugal.
GROUP D South Africa, France, Sweden, Italy.
The Players:
Australia: Sam Brazel, Scott Hend
Belgium: Nicolas Colsearts, Thomas Detry
Denmark Thorbørn Olesen, Lucas Bjerregaard
England: Chris Wood, Andy Sullivan
France: Alexander Levy, Gregory bourdy
Italy: Matteo Manassero, Renato Panatore
India: S.S.P Chawrasia, S Chikkarangappa
Netherlands: Joost Luiten, Reinier Saxton
Portugal: Ricardo Gouveia, Jose-Filipe Lima
South Africa Darren Fichardt, Brandon Stone
Spain: Pablo Larrazabal, Alejandro Canizares
Scotland: Richie Ramsay, Marc Warren
South Africa: Darren Fichardt, Brandon Stone
Sweden: Joakim Lagergen, Johan Carlsson
Thailand: Thongchai Jaidee, Kiradech Aphibarnrat
USA: Paul Peterson, David Lipsky
Wales: Bradley Dredge, Jamie Donaldson
Golf Sixes: How It Works...
Two-man teams from 16 different nations playing in a Greensomes format.
·  Each nation is represented by its two leading ranked European Tour members from the 2017 Exemption Category List as at Monday March 13.
·  Both players in each team hit tee shots on each hole. The pair then select their favoured tee shot and play alternately for the remainder of the hole.
Group Stages.
·  Matches are played over six holes with in the group stages, with one point awarded for each hole won. The winner of each match will be the team with most points at the end of six holes.
·  Three points will be awarded for winning a match and a draw will earn a team one point.
·  Win = 3 points,  Draw = 1 point, Loss =  0 points*
* In the case of a tie or ties in the group table after all matches have been played, each team's total points differential from the 3 matches (similar to goal difference) will be used to determine the qualifiers to the knockout stages.
If this does not resolve the tie, then this will be decided by a hole-by-hole play-off on a shortened play-off hole on hole 18.
Knockout Stages.
·  Matches are played over as many holes as is required to determine a winner.
·  Any match that is still tied after 6 holes will be continued by repeated play of a "shortened play-off hole" on hole 18 until a result is determined.

Read more at http://www.europeantour.com/europeantour/season=2017/tournamentid=2017036/news/newsid=322081.html#eoiCWJdOOFX6QQm6.99