Eds Letter
Apr 10th, 2017
Ed's Letter: Sergio's major marathon mastered
74th time lucky, and not a dry eye in the club house
Words: Tim Southwell Photography: Getty Images
It would have been Seve's 60th birthday yesterday and there would have been no one more excited and delighted to have witnessed Sergio Garcia's dramatic, nerve–jangling lurch across the majors line at an emotional Augusta National last night.
Sergio served up quite a birthday present. With a significant contribution from playing partner Justin Rose, the pair served up one of the greatest Masters finishes we have ever witnessed.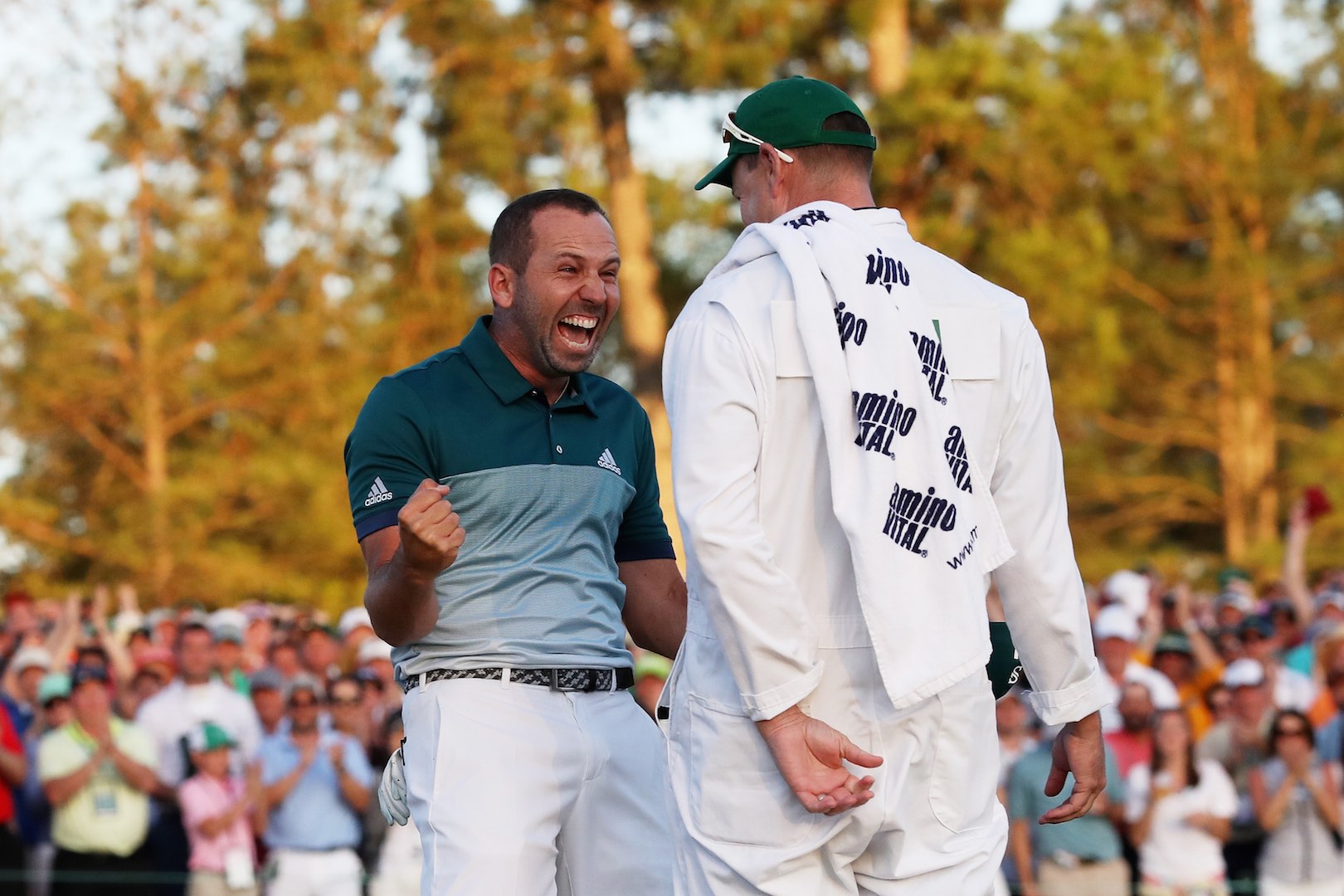 "To finally do it on Seve's 60th birthday and to join him and Olazabal, my two idols in golf, it's something amazing," said an emotional Sergio. "It has been such a long time coming. I am so happy.
"Jose sent me a text on Wednesday telling me how much he believed in me and what I needed to do," said Sergio "He told me to believe in myself, be calm and not let things get to me as I had in the past."
Prior to Sunday's victory Sergio was on the longest run of majors without a win of any active player. Despite coming close on a number of occasions – tied second at the Open (in 2007 and 2014) and the US PGA Championship in 1999 and 2008, self–doubt and occasional high–profile errant putting seemed to have thwarted his major ambitions permanently.
Frankly, we'd stopped talking up his chances. And he wasn't getting any younger.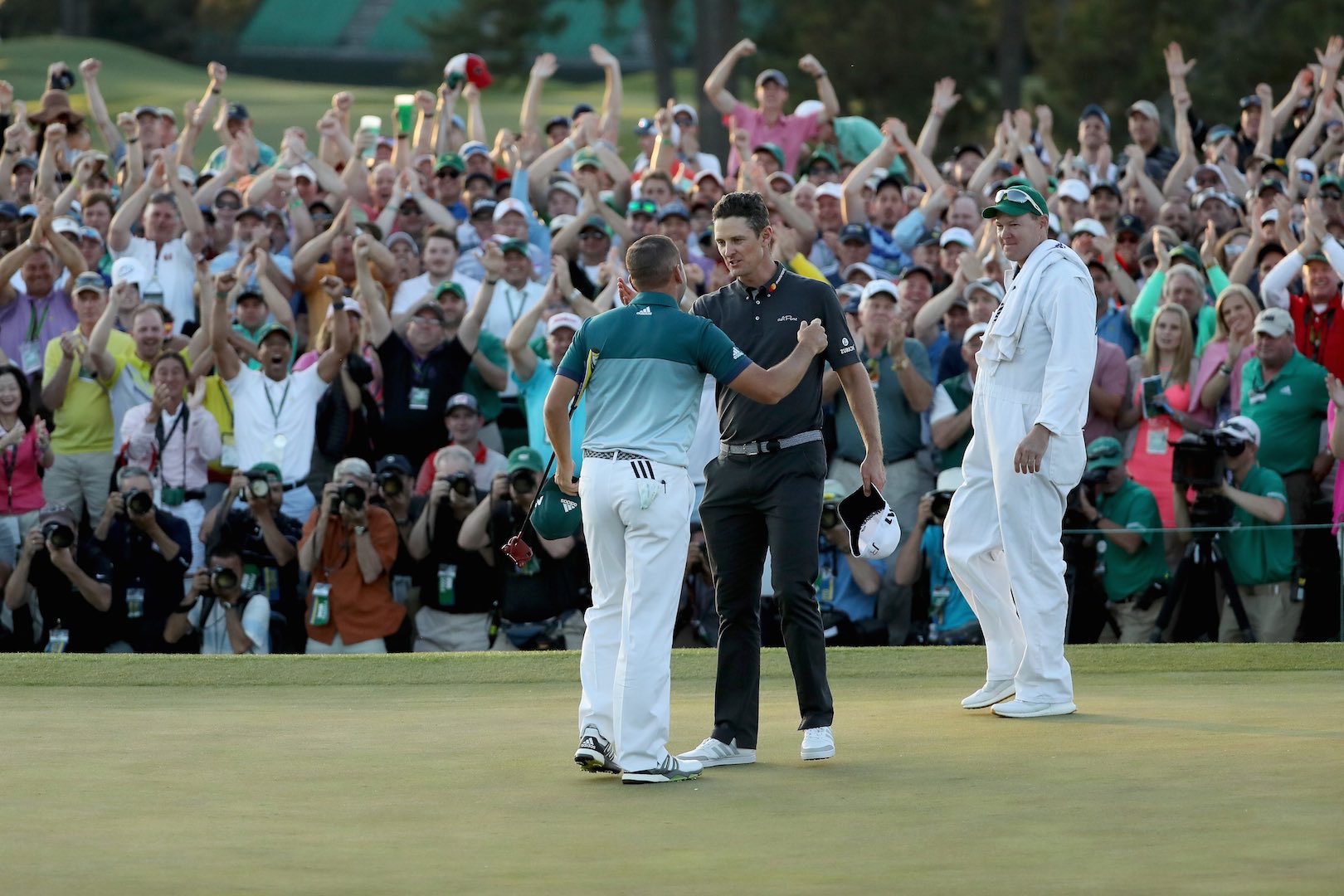 But then came Augusta 2017. He was in the mix pretty much from the starter's gun. And then, when it really mattered, El Nino delivered.
"I felt like this course was probably going to give me one major," he said. "That thought changed over the years as I started feeling uncomfortable on the course but I came to peace with it and eventually accepted it."
Sergio, whose World Ranking went from 11 to 7th last night added: "I knew I was playing well. I felt the calmest I ever felt in a major. Even after a couple of bogeys I was still positive that there were a lot of holes I could get to. I am so happy."
This was one of the greatest majors we have witnessed in modern times. Sergio and Justin Rose producing a thrilling final day at the Augusta National as they separated from the pack, leaving Jordan Spieth and Rickie trailing in their wake. .
Starting the final round level with Rose on six under par, Sergio surged into a three shot lead after five holes but Rose fought back heroically and it was the Englishman who took a two shoot lead at the 13th.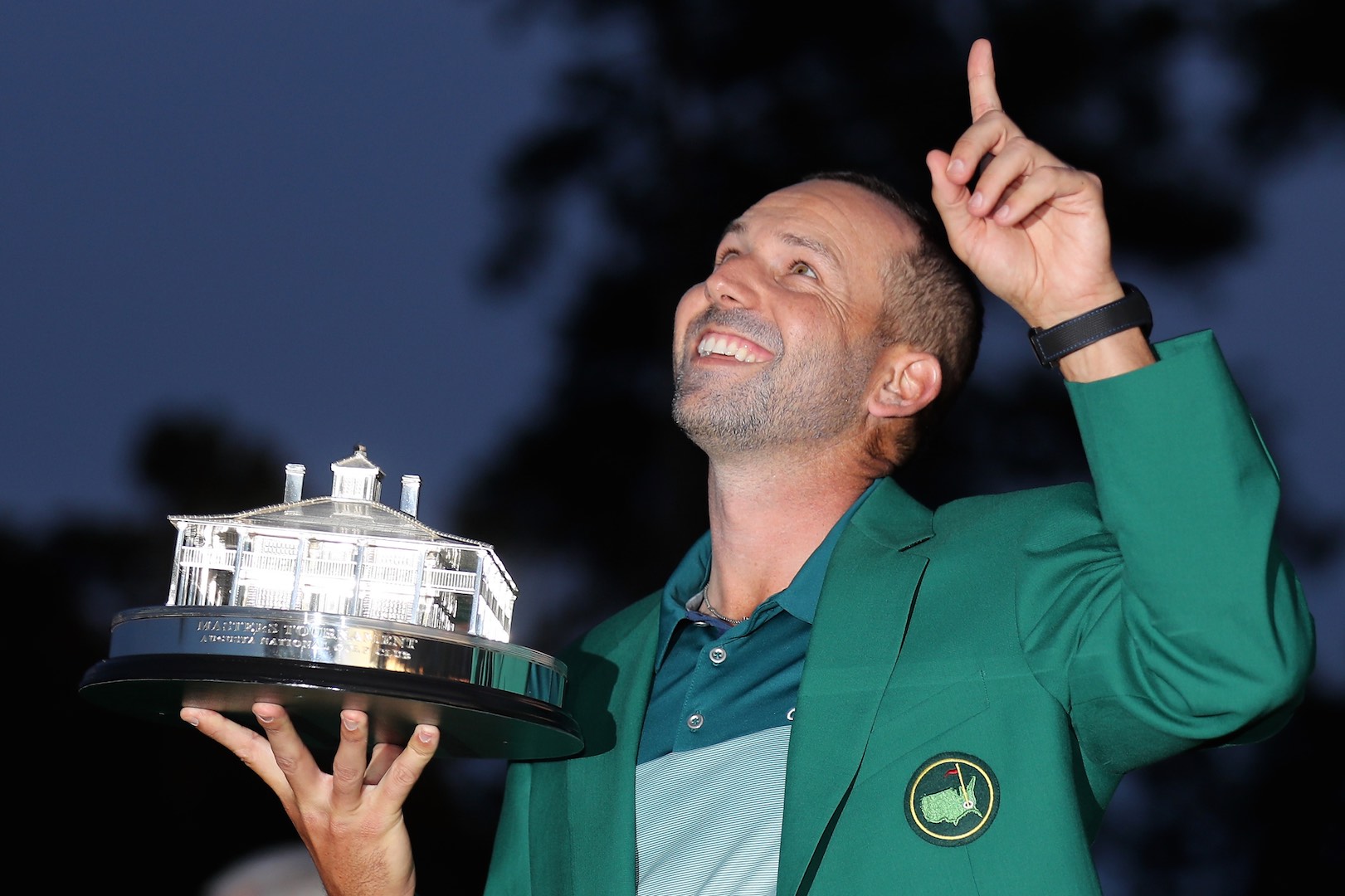 Sergio's missed four foot putt at the 18th to win had us all eating our pillows and hiding behind the sofa as we feared his chance had gone. Again. Would he crumble in the play off? No chance. Rose bogeyed the first play off hole, meaning Sergio had two putts for the Masters from about 12 feet.
He drained it, crouched down into a ball of ferocious relief and defiance, and emitted a roar that could be heard from Augusta to the little town of Borriol, Spain, where Sergio was born.
"We are both trying to win but we are all people," added Garcia. "We have to represent our game. We are good friends so we were very respectful of each other. We were cheering each other on. We wanted to beat the other guy, not the other lose it."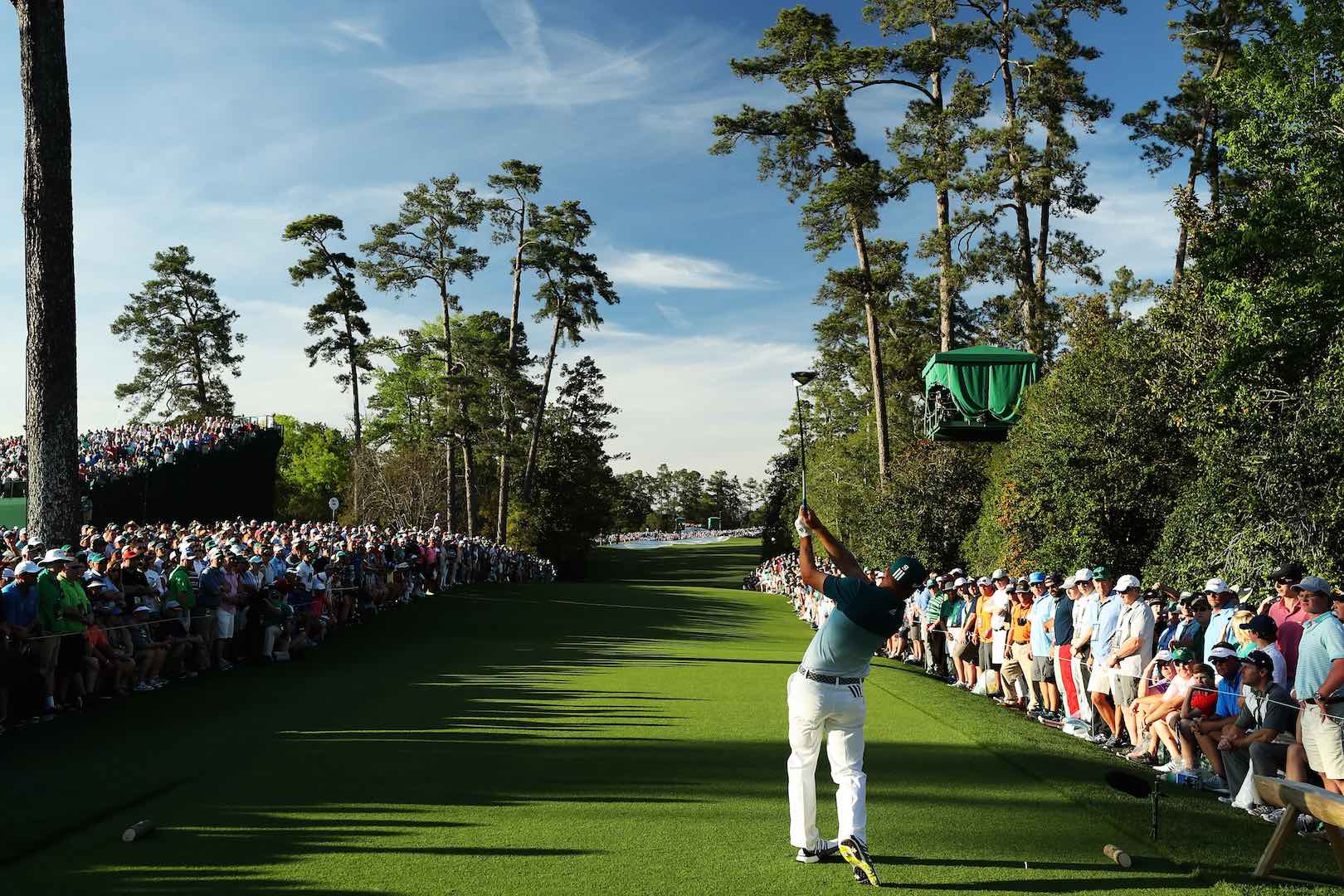 It was a case of 74th time lucky for a player who had thrown his major toys out of his golf bag in frustration so many times over the years. He even went so far at the 2012 Masters to state that he believed he would "never win a major", that he just "wasn't good enough".
After beating Justin Rose in a play–off, many of us are convinced he will now win more. He is 37 years old, in his golfing prime and the monkey has been well and truly removed from his back and exiled to Gibraltar.
Go Sergio! And thanks for making our Masters.
https://twitter.com/TheMasters/status/851268522567061504
Related:
Double celebration for Sergio as he gets engaged!