Eds Letter
Aug 22nd, 2015
Canadian Record Breaker
Brooke Henderson storms to victory
Words: Tim Southwell Photography: Getty Images
Ed's Letter:
What? A Korean, Chinese or American golfer didn't win? Shurely shome mishtake?
Brooke Henderson literally blazing it up in Portland
Inbee Park 7 majors; Se Ri Pak 5 majors; Yani Tseng 5 majors; Jiyai Shin 2 majors. All in all, 24 of the last 50 majors have been won by South Korean or Chinese players. Which is simply incredible.
Prior to 1998 when Se Ri Pak won the LPGA at DuPont Country Club in Wilmington, Delaware, the majors were well and truly dominated by the Americans, with occasional interruptions from Australian Jan Stephenson and England's Laura Davies. Since the 'Asian Invasion', Americans have had to play second fiddle way too often for their liking, yet still account for 13 of the last 50 majors.
Compare all that to Canadian women's golf. Only Sandra Post, who won the LPGA in 1968, has recorded a major. Brooke Henderson could well be the next. Brooke wasn't quite as young as Lydia Ko was when Ko won her first LPGA title, but winning the Portland Classic at 17 years of age makes Henderson only the third player to win prior to turning 18 (Lexi Thompson being the other).
Brooke Henderson's break through week has surely come way ahead of schedule. The fashion in which she won – by eight shots, equaling the tournament 54 hole record score of -18, and breaking the 72 hole tournament record of -20 by one shot – has simply blown everyone away.
The Ontario-born player also finished fifth at the Women's US Open and Women's PGA Championship this year. Throw into the mix a tournament record score at the halfway stage of the LPGA Tour's Swinging Skirts tournament in San Francisco when she shot a nine-under 135, and we can safely assume this is not the last we are going to see of Brooke Henderson.
Americans and Asians beware, you're about to have the Brooke thrown at you.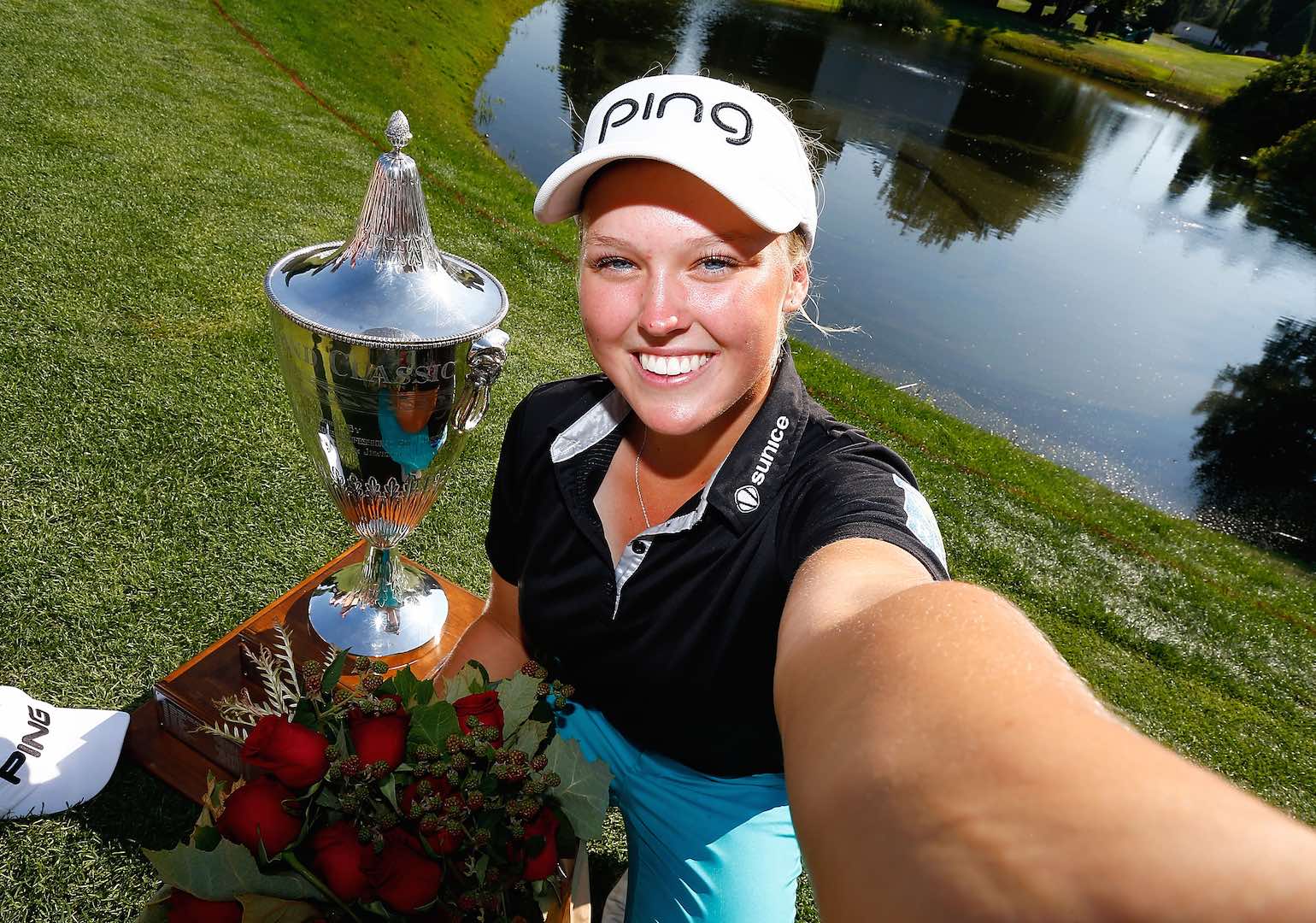 You do know there are Getty photographers everywhere, Brooke?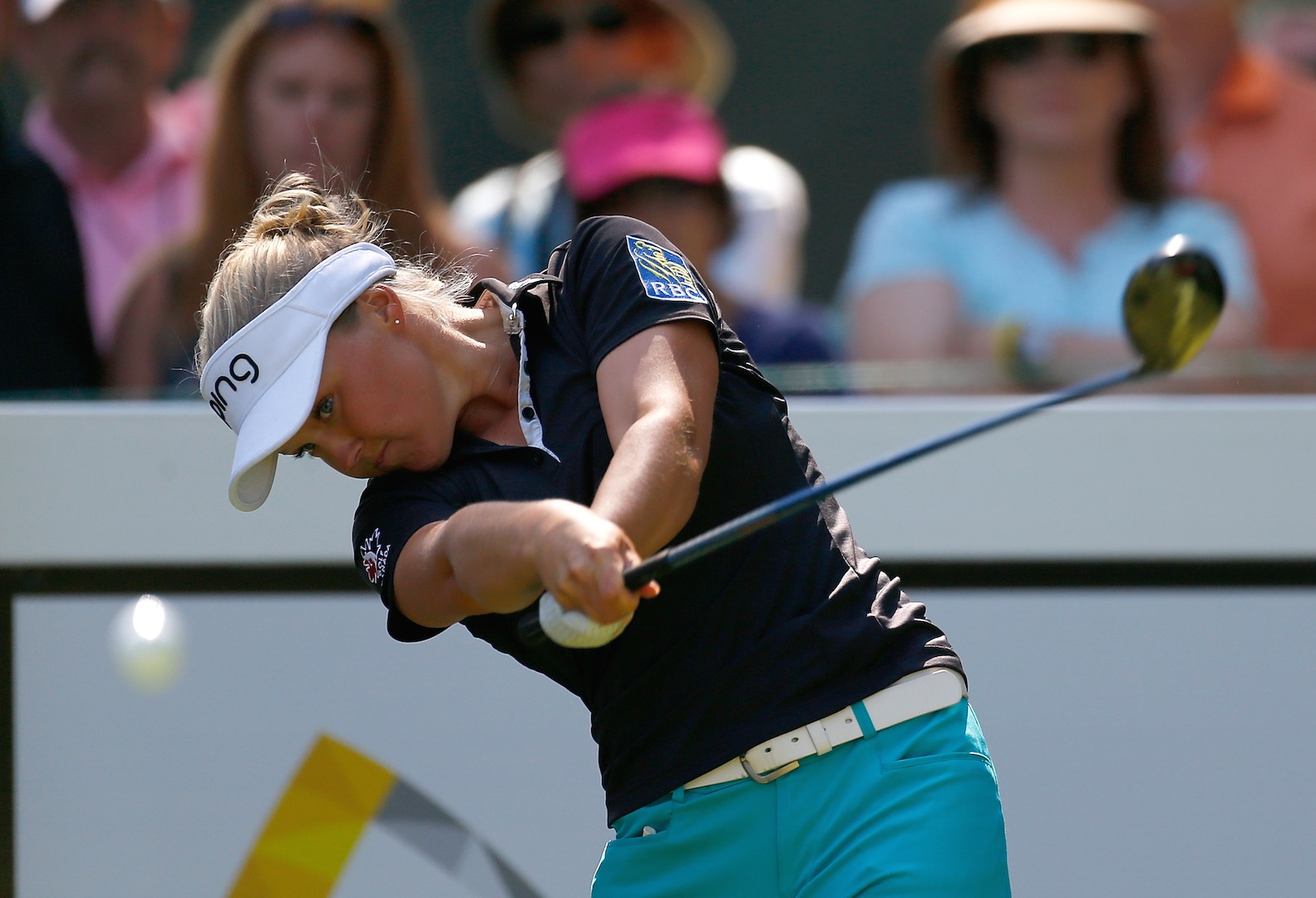 Boom!! Go on, Brookesy girl!!
Bubbly Brookes!! Actually she's only 17, you know. Alert the authorities...
Honestly, I'm really thrilled for her...