Driving Range
Apr 5th, 2018
Driving Range: The new Volvo XC60
New from GolfPunk: Driving Range where we review cool motors...
Words: Tim Southwell Photography: Volvo
Driving Range
Volvo XC60 £32,880 – £41,440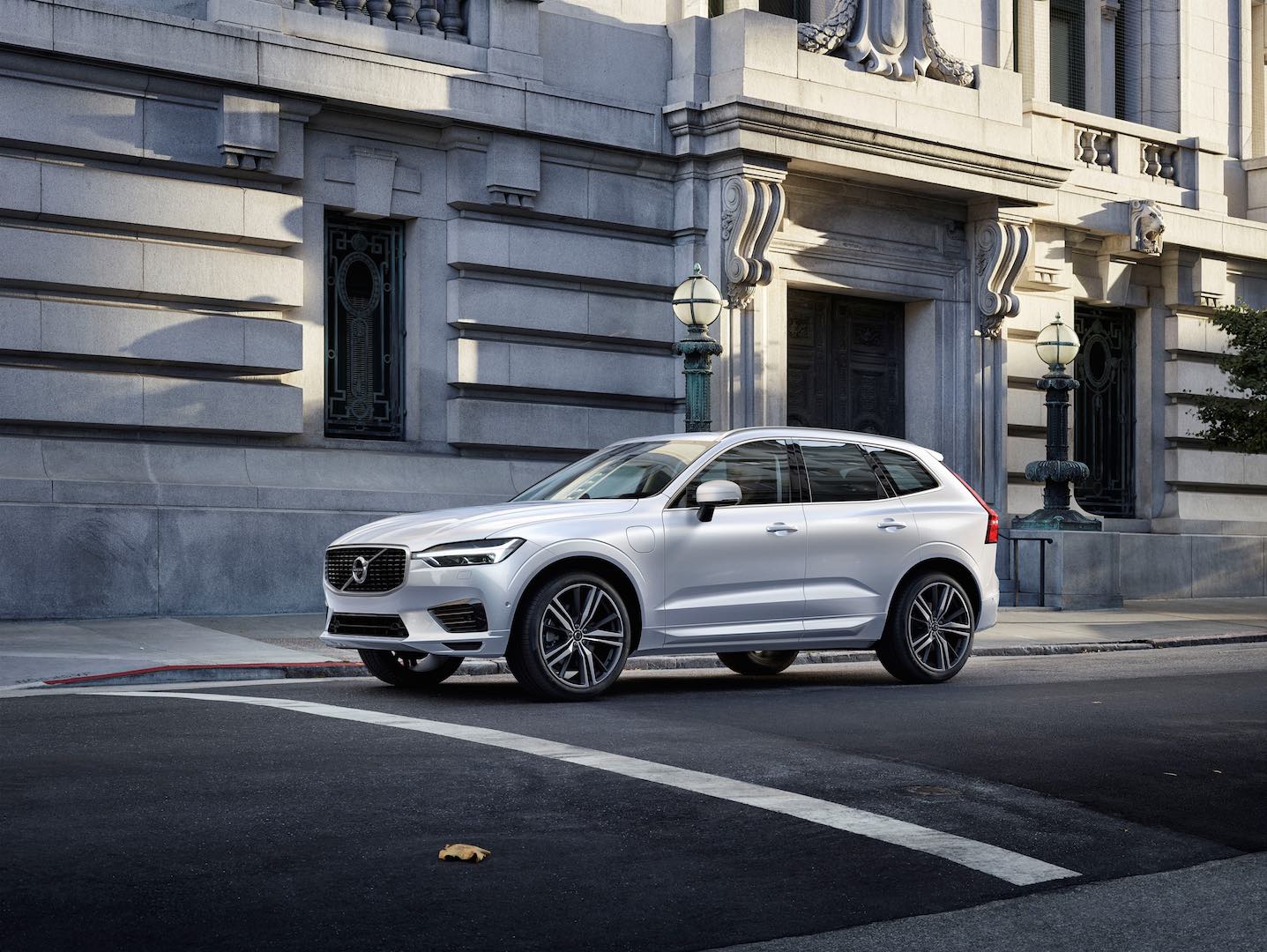 This Volvo XC60 is in some pretty ambitious company in the mid-size crossover department but it stands as tall as any of its rivals (Mercedes-Benz GLC and Audi Q5) with its luxurious interior an excellent performance. But compared to these rivals, the Volvo undoubtedly has a superior feel inside.
There's a reason why the XC60 represents approximately 30% Volvo's global sales and this car was the pride of the golf club car park when we rolled up on a crisp spring day in Sussex. The new model is longer, lower, and wider, offering occupants and their gear more room. You'll be pleased to know we comfortably got four golf bags and a whole load of other golfjunk in the boot.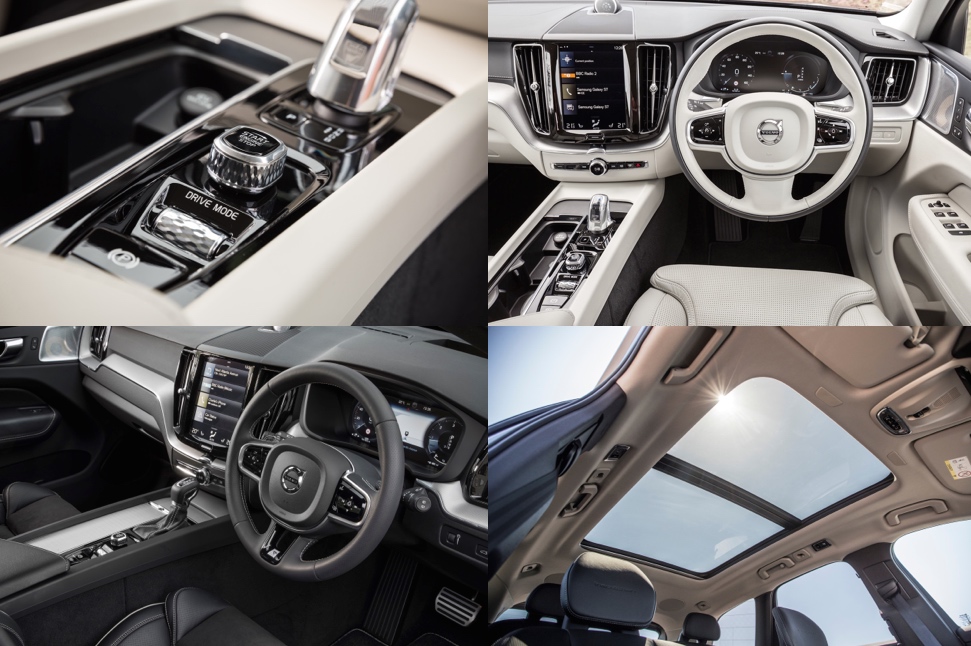 Its wheelbase is 3.6 inches longer at 112.8 inches, while overall length grows 2.4 inches to 184.6 inches. Width increased just under 0.5 inch to 74.9 inches, and the vehicle is also 0.5 inch lower at a height of 65.3 inches.
Despite being bigger, the new XC60 weighs roughly the same thanks to the greater use of lightweight steel in its construction. The 2018 XC60 comes equipped with an air-suspension system that can be configured using four modes –- Comfort, Eco, Sport and Off-Road.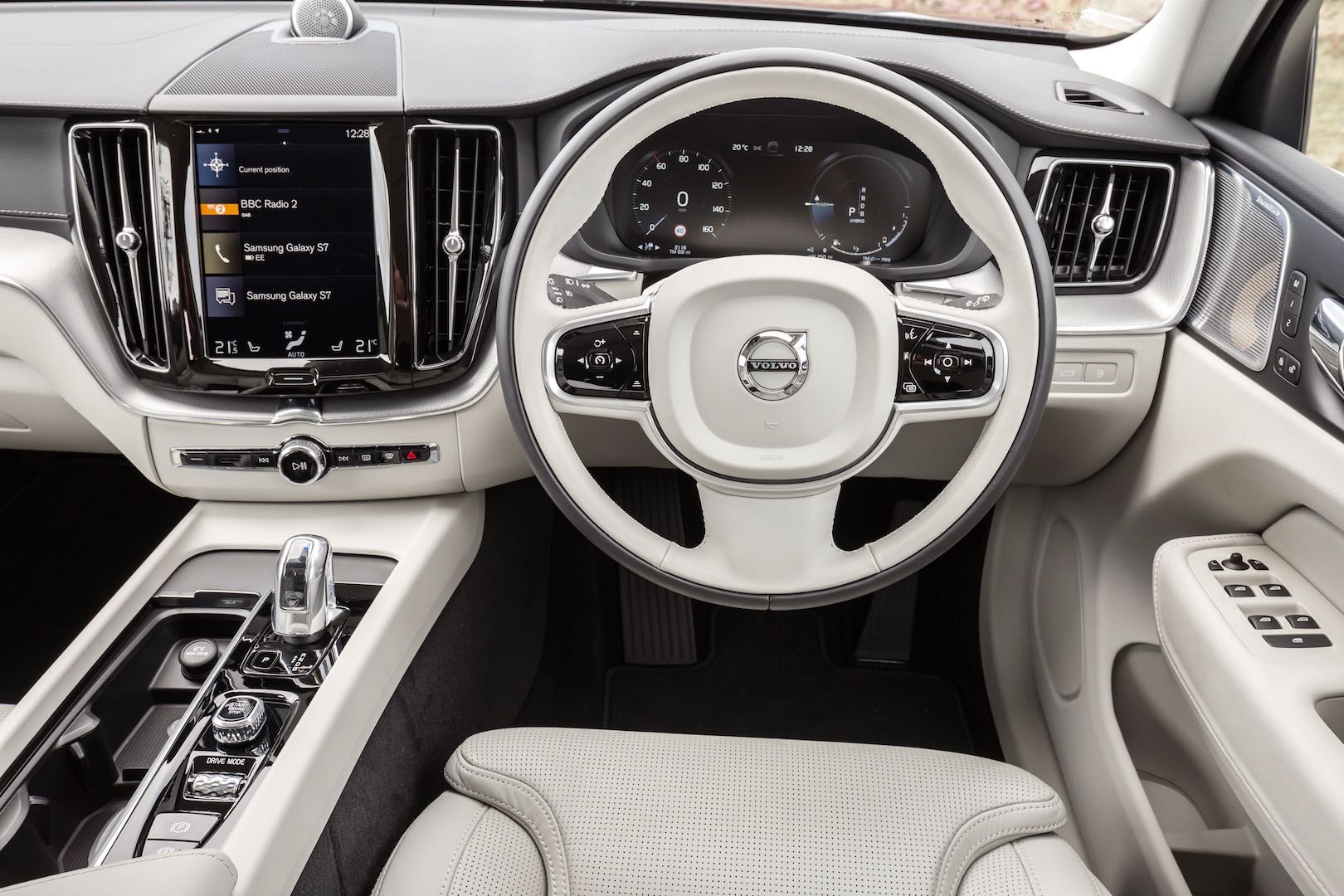 The Off-Road mode in particular raises the chassis 1.6 inches to better navigate rough terrain, while the Sport mode lowers it half as much for a more planted feel. The front benefits from a control-arm suspension, while the rear has an integral axle suspension as opposed to the trailing arm of the outgoing model.
It's just as well this new model delivers on the class front, as the previous model was not only Volvo's best- selling car, but also the best-selling car in all of Europe in its mid-size department.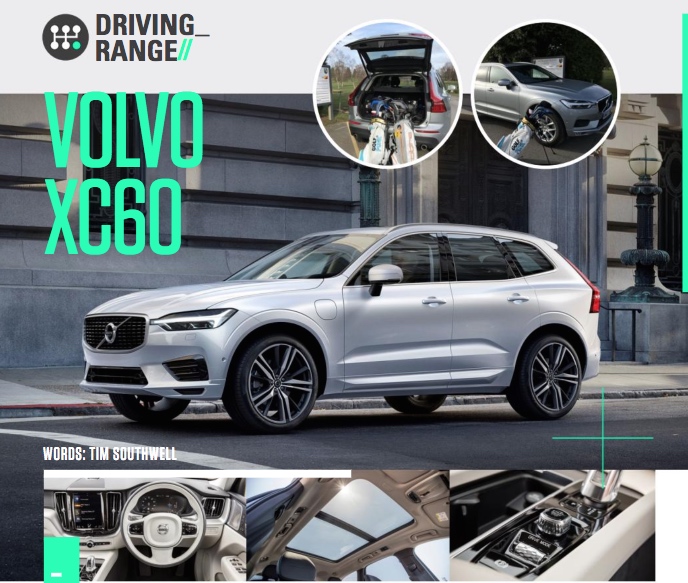 Improved suspension and a parking lot full of new tech, and safety features (yes, a Volvo that is even safer!) are in evidence but the seats, interior operating system and platform and all are proudly the same as other recent Volvos powertrains.
Steer Assist is also used by Volvo's Blind Spot Indication System, which reduces the risk of lane-changing collisions.
Pilot Assist, Volvo's advanced semi-autonomous driver-assistance system, is an optional feature and can automatically steer, accelerate and brake the XC60 on well-marked roads up to 80 mph (130 km/h).
I've owned an XC90 in the not too distant past and while you don't have the extra row of seats in the smaller model, it feels identical in every other way, just funkier, more compact and agile.
Lovely stuff.