The Open
Jul 21st, 2019
We've had enough slow play
It's time to end the talking and act
Words: GolfPunk Photography: Getty Images
Brooks Koepka had just teed off in the final round of the Open. We then heard 'on the tee, JB Holmes from the USA', the camera zoomed in on the man sitting in third place at Royal Portrush, then nothing. The guy looked confused as he suddenly wasn't sure about something. Was it the wind had shifted? Had he changed his mind at to which club to take? Or perhaps he'd left the cooker on back at the house? Whatever it was he'd been standing on that tee for a good few minutes waiting for his tee time and he clearly was not ready.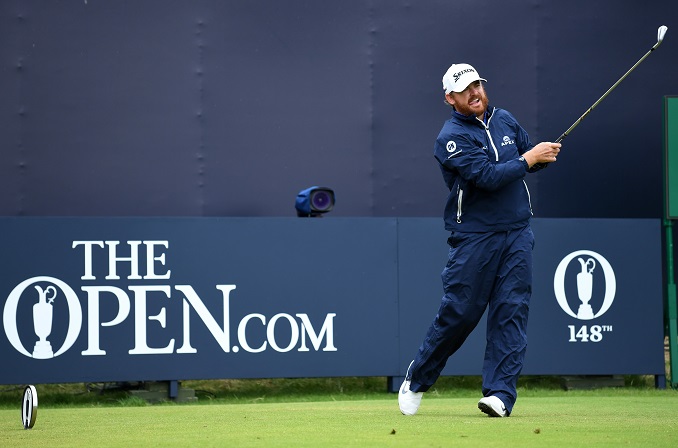 When JB was finally ready to play, he proceeded to pull his iron shot out of bounds. The rest is history, as the poor American went on to shoot an astonishing sixteen over par 87. However, there was collateral damage, in that his poor playing partner Brook Koepka not only had to witness Holmes's miserable round but also had to put up with yet more slow play.
Koepka spoke out afterwards and was clearly seen on the course tapping his watch in the direction of the tournament officials. Koepka could have really put the boot in but tempered his anger when talking to the press afterwards. However, what he did say was:
"What I don't understand is when it's your turn to hit, your glove is not on, then you start thinking about it, that's where the problem lies," but Koepka was not just referring to his playing partner as he added  "But he's not the only one that does it out here."
Hats off to Brooks Koepka for grinding out a two over 74 in atrocious conditions and particularly after bogeying the first four holes. The 29-year-old has placed second, first, second and tied fourth in the four majors in 2019, a quite incredible record.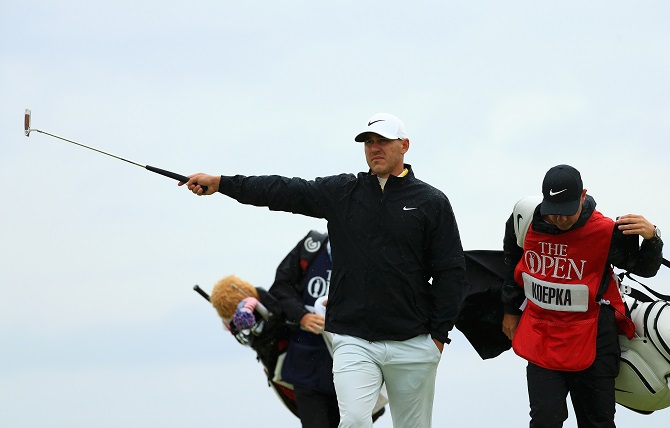 Koepka probably had no chance of challenging for the title given the way Lowry played but he was surely done no favours by the pace of play. He is right to talk out but what will be done? We suggest diddly squat. We have heard this all before and are bored of it. The likes of JB Holmes, Keegan Bradley and Bryson Dechambeau continue to take an eternity to take a shot.
We are tired of the various ruling bodies taking no real action to address slow play in the professional ranks. Sadly, too many players are 'slow' under any normal test and they seem quite happy with six-hour rounds. What will it take for something radical to be done?
Sadly, these slow play habits have leaked down to the amateur game and young and old are going through their extended pre shot routines and deliberations. The days of a two ball getting round in two and half hours or a four ball completing a round in just over three hours are a thing of the past.
Come on the PGA and European tours, please grow some and finally confront the issue front on. Don't just put them on the clock and then shy away from further action. The handing out of penalties is the only way to go. It will quickly get the attention of the slow play culprits when it hits them in the pocket or costs them the chance of a title.  
And another thing...
Gmac Falls foul of 3-minute rule