Travel
Oct 25th, 2018
The Costa Daurada experience
Great golf, wine, sea food and human castles......
Words: GolfPunk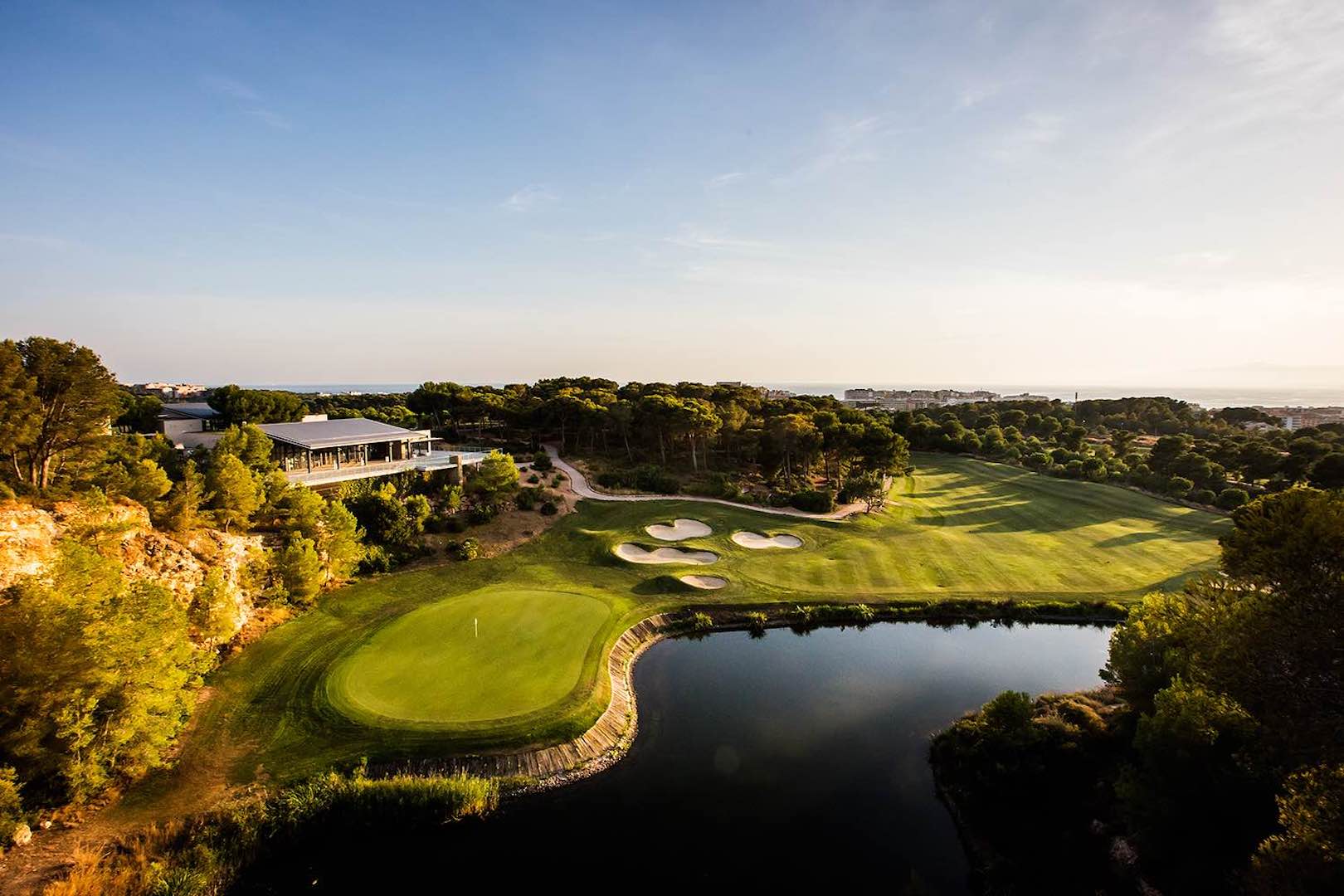 It's that time of year when Spain, and specifically the Costa Daurada, beckons. OK, so we've had an amazing summer in England, but the lure of temperatures in the mid 20's, the prospect of some amazing golf, food and wine, and I'm packing my bag.
Barcelona is where I jump into the Costa Daurada experience, and it's an easy one-hour transfer to where I am staying, the 4-Star Sol Port Cambrils, which is a lovely modern hotel right in the heart of Cambrils, which is the gastronomic capital of the entire Costa Daurada region.
And, putting the golf aside for a moment, food and drink are also absolutely why you should be heading out this way. The water front at Cambrils is restaurant central, and great sea food is the order of the day. It's time to put your carnal desires away for a couple of days, and focus on your fish. Sea Bream, Turbot, Octopus, Calamari, sumptous prawns – all these boxes are well and truly ticked here.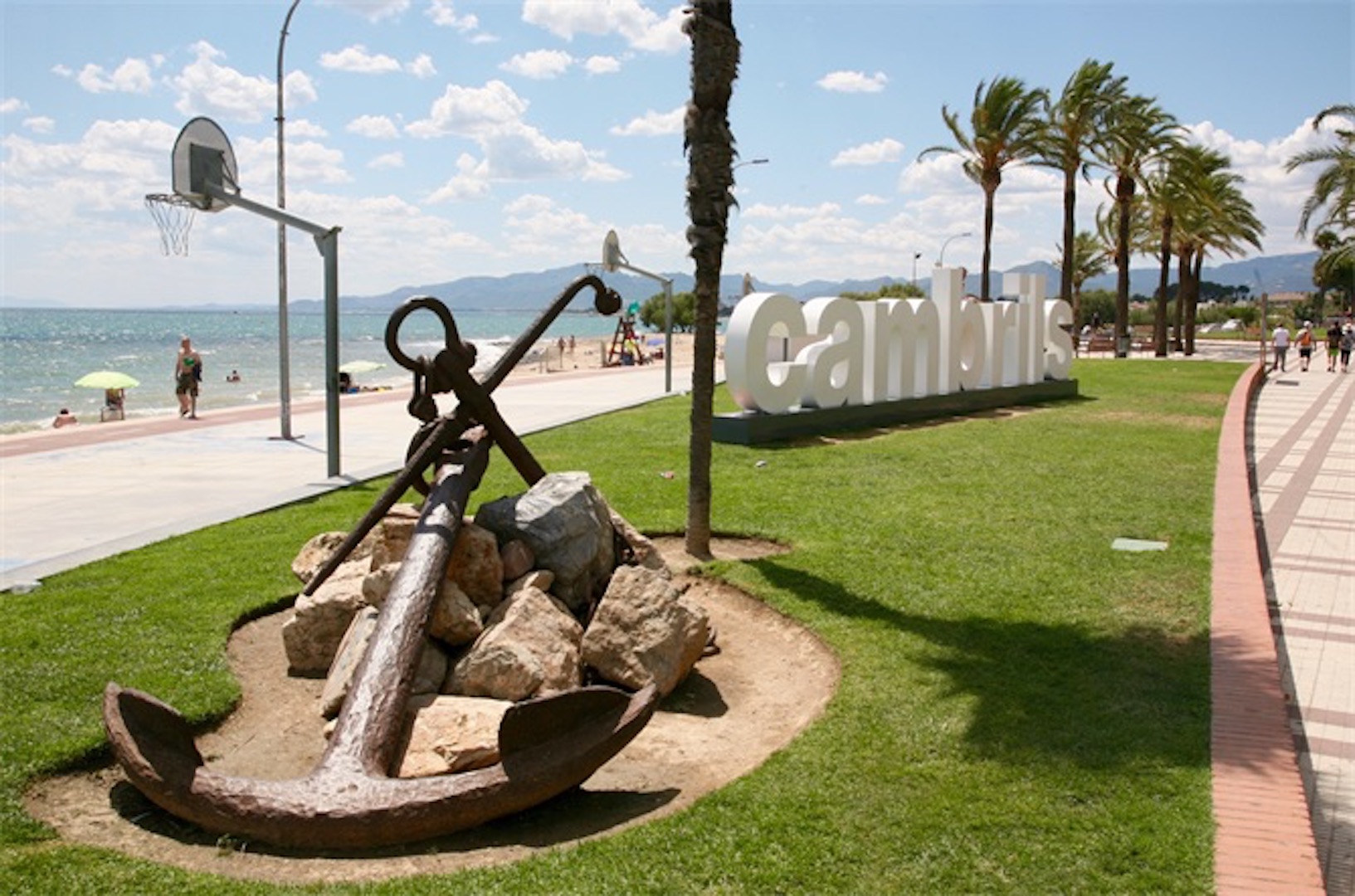 I am also a stone's throw from the city of Tarragona, which is a UNESCO World Heritage Site with its Roman ruins of Tarraco, and rightly so. Before I visited, I had no idea that this was such a treasure trove of Roman architecture.
There is a stunning amphitheatre, which could hold 14,000 souls – about the same capacity as Bournemouth's Dean Court. This is pure 'Gladiator' territory, although our guide does calm us down by telling us that Gladiators would not fight to the death – they were far too valuable a commodity for that.
https://www.youtube.com/watch?v=lwBCmLa0S-U&feature=em-share_video_user
In the 12th Century a Romanesque church was built on the site, in remembrance of Saint Fructuosus of Tarragona, who was burned to death in the amphitheatre for his Christian beliefs, but first and foremost this a full-blooded Roman Amphitheatre experience, and one not to be missed.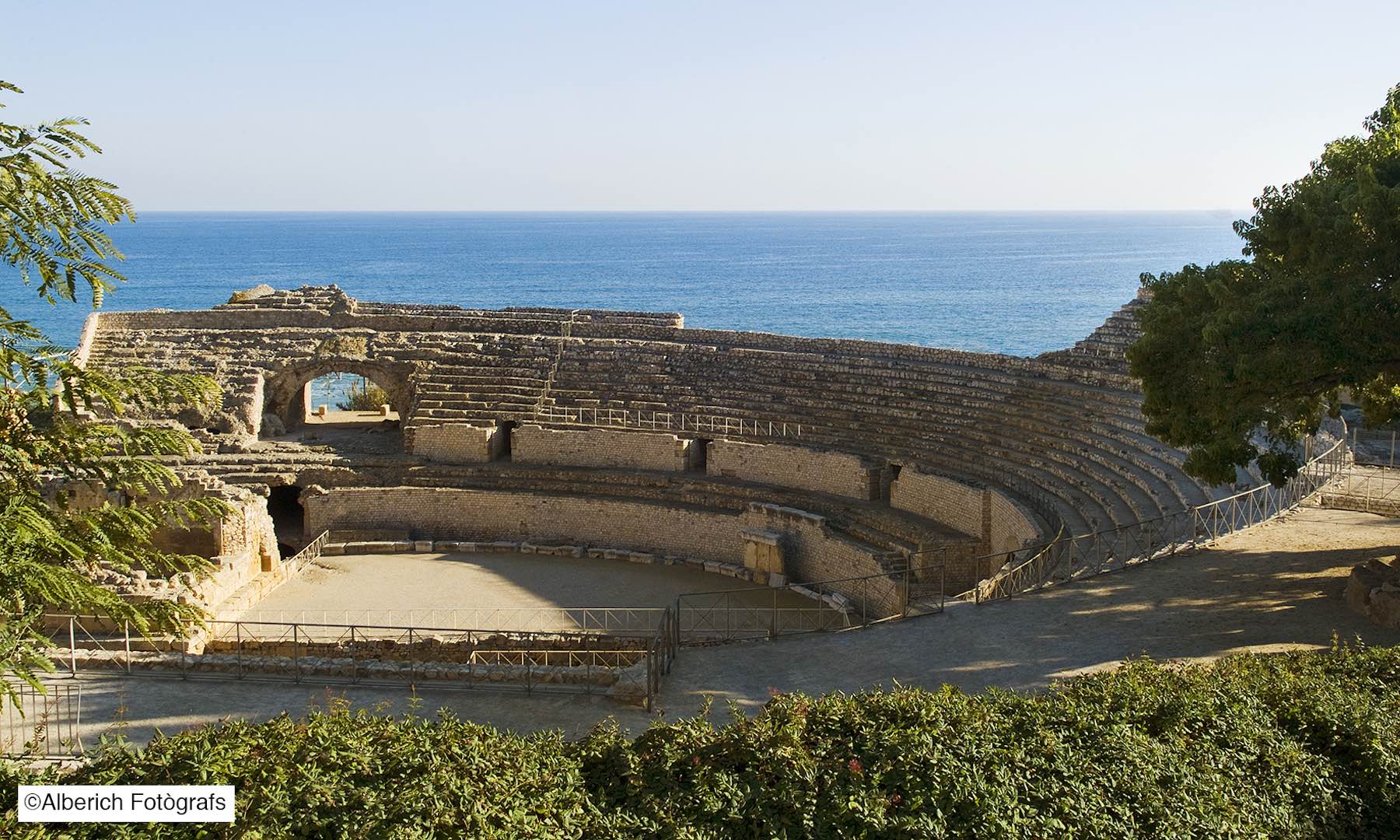 Then there are the remains of a Roman Circus, built for chariot-racing, and whose vaults were used as a prison when Franco's Fascist dictatorship ruled the Spanish roost.
Well, that's the after-golf dealt with, but what about the golf itself?
First off is Lumine, which will shortly host all the dramas that is Q School for the European Tour. Lumine is the anchor resort for any trip to this region, and has three courses – Lakes, Hills and the nine-hole Ruins. I play Lakes, which is where the final round of Q School will be hosted in early November.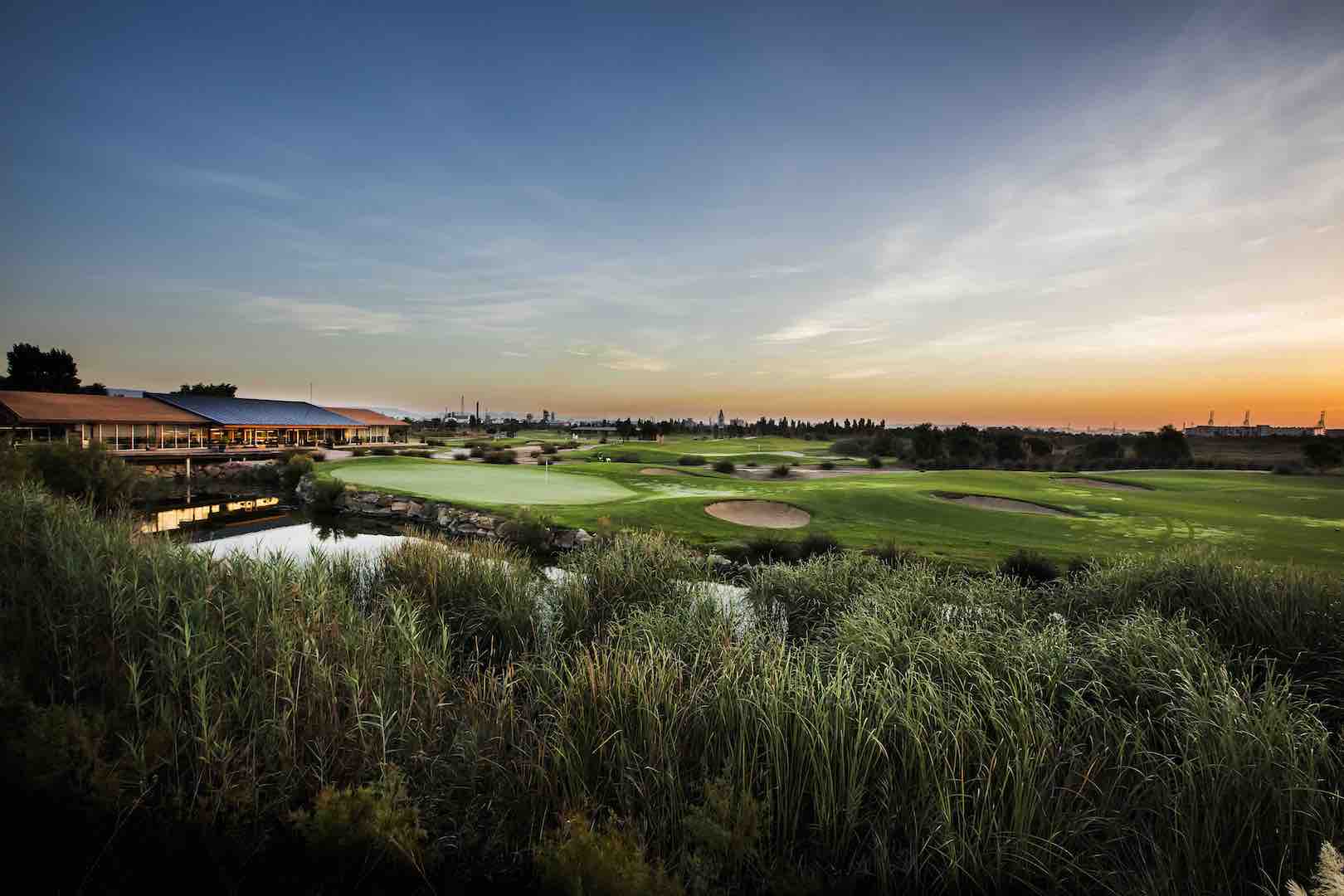 Lakes does what it says on the tin – yes, there is water, and plenty of it. It's a Greg Norman design, and the course winds round the Sèquia Major wetlands area, classified as a site of Natural Interest.
There is water on 13 of the holes, so bring plenty of balls. This is not a course for water-haters. The 18th in particular stands out, as this is where people's fates could be decided come Q School. A bit of a beast at 493 meters it starts with a long carry over a sandy waste land, and there's water on the left of this daunting dogleg. Your final challenge will be some tricky bunkering, and it be a tough challenge for players desparate to get their 2019 cards. 
But there is more than just golf at Lumine. It has an amazing Beach Club which has 8 different swimming pools, and there are also seven different restaurants.
And Lumine has to be the only golf resort that can lay claim to having a roller coaster in its grounds, with the famous Shambhala roller coaster which looms in the background of the course.
https://www.youtube.com/watch?v=KAHDFkwh4Ig
Next up and it's Bonmont, which is a Robert Trent Jones Junior design. I played it back in 2007, and was impressed by it then. If anything the course is better than it was back in the day, and it's a proper challenge. Watch out for the wind, which really needs to be properly dealt with.
The course sits between the mountains and the sea, which is ever present in the far distance as you enjoy lunch in their modern clubhouse.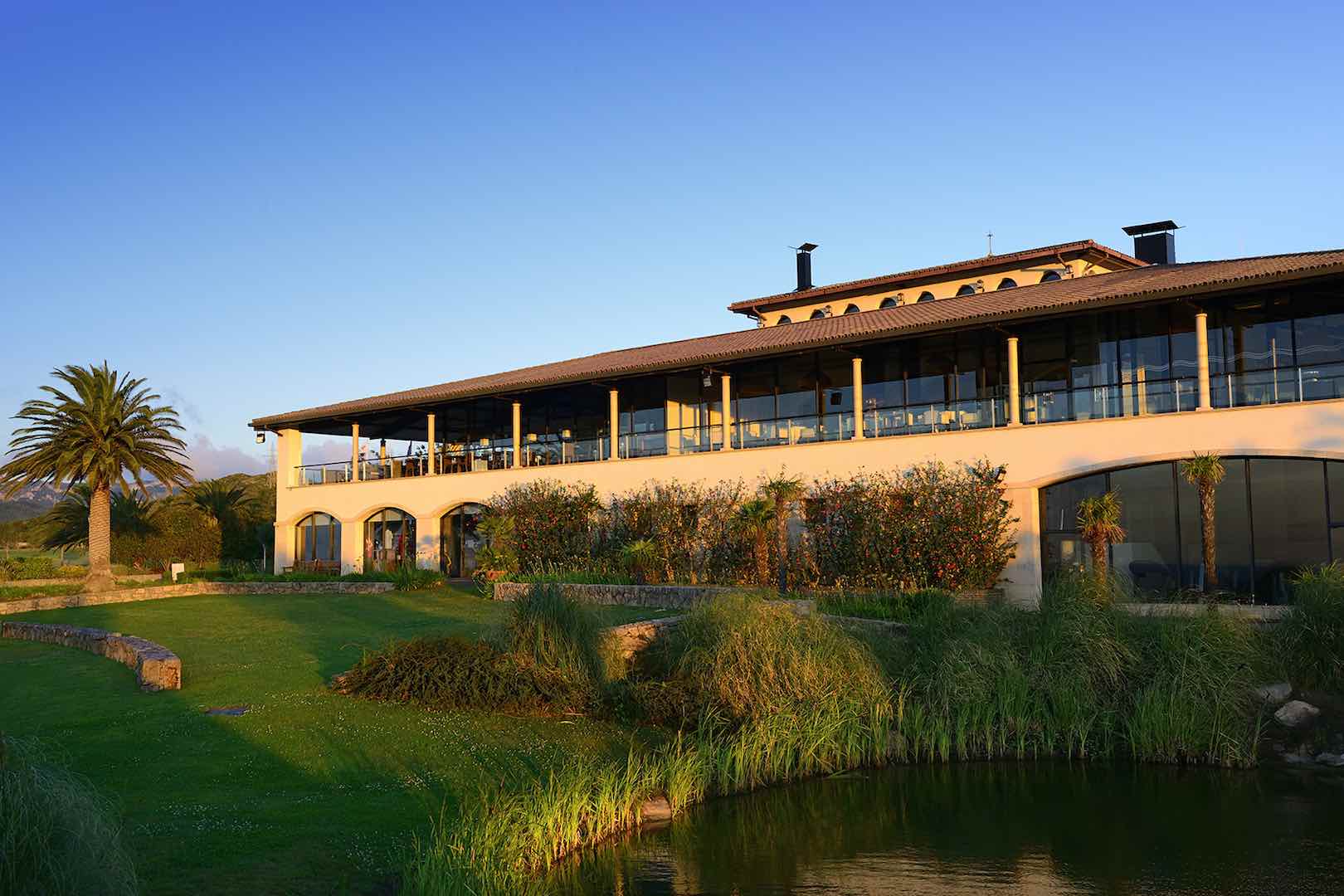 Because you are in the foothills of the mountains, it is cooler away from the coast, and that is a real blessing, even at this time of the year.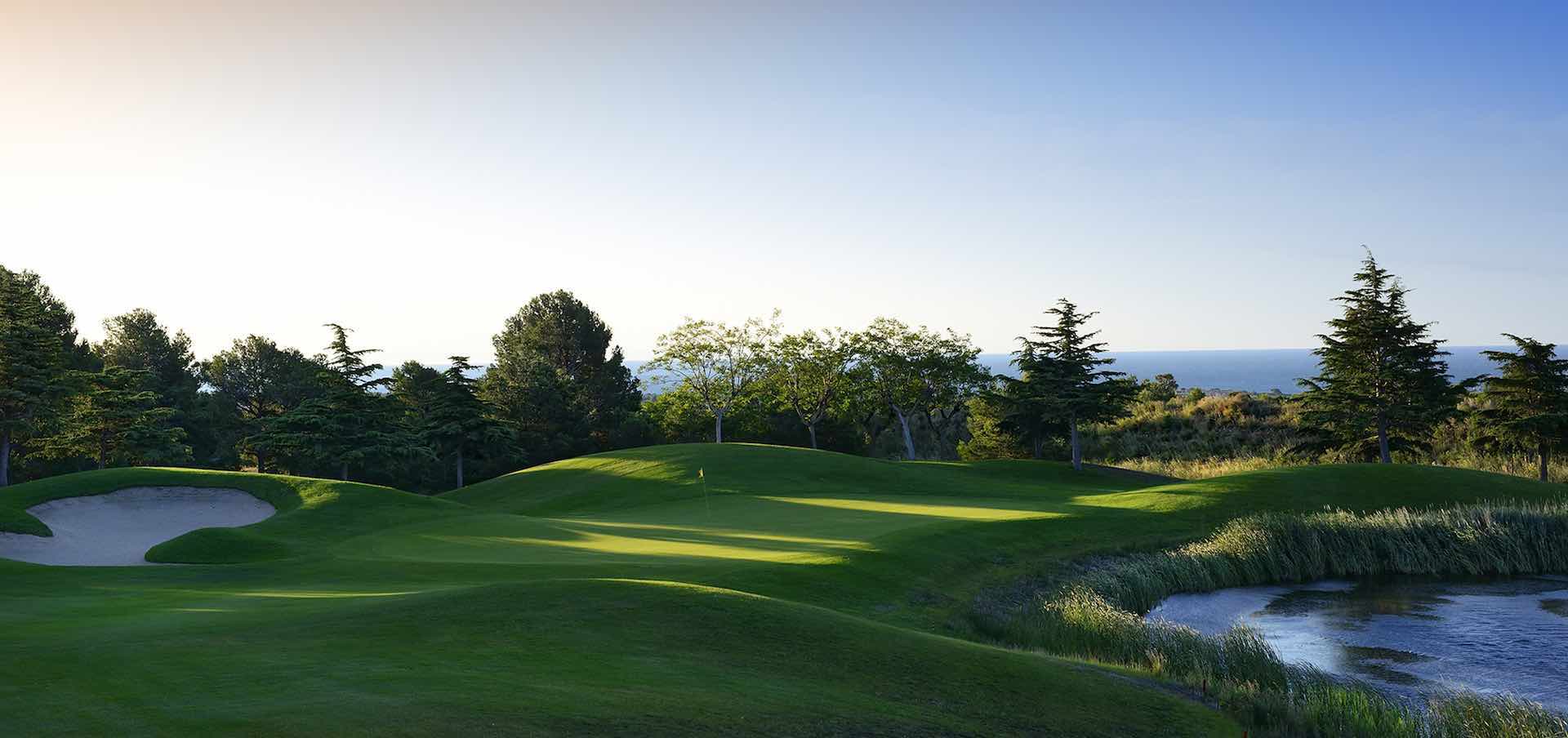 It's not really a walking course, so you will need a buggy, as there are some distances between the tees, and there are plenty of elevation changes to deal with.
My favourite hole was the 17th which requires a mighty drive down from the highest point on the course to a tight landing area.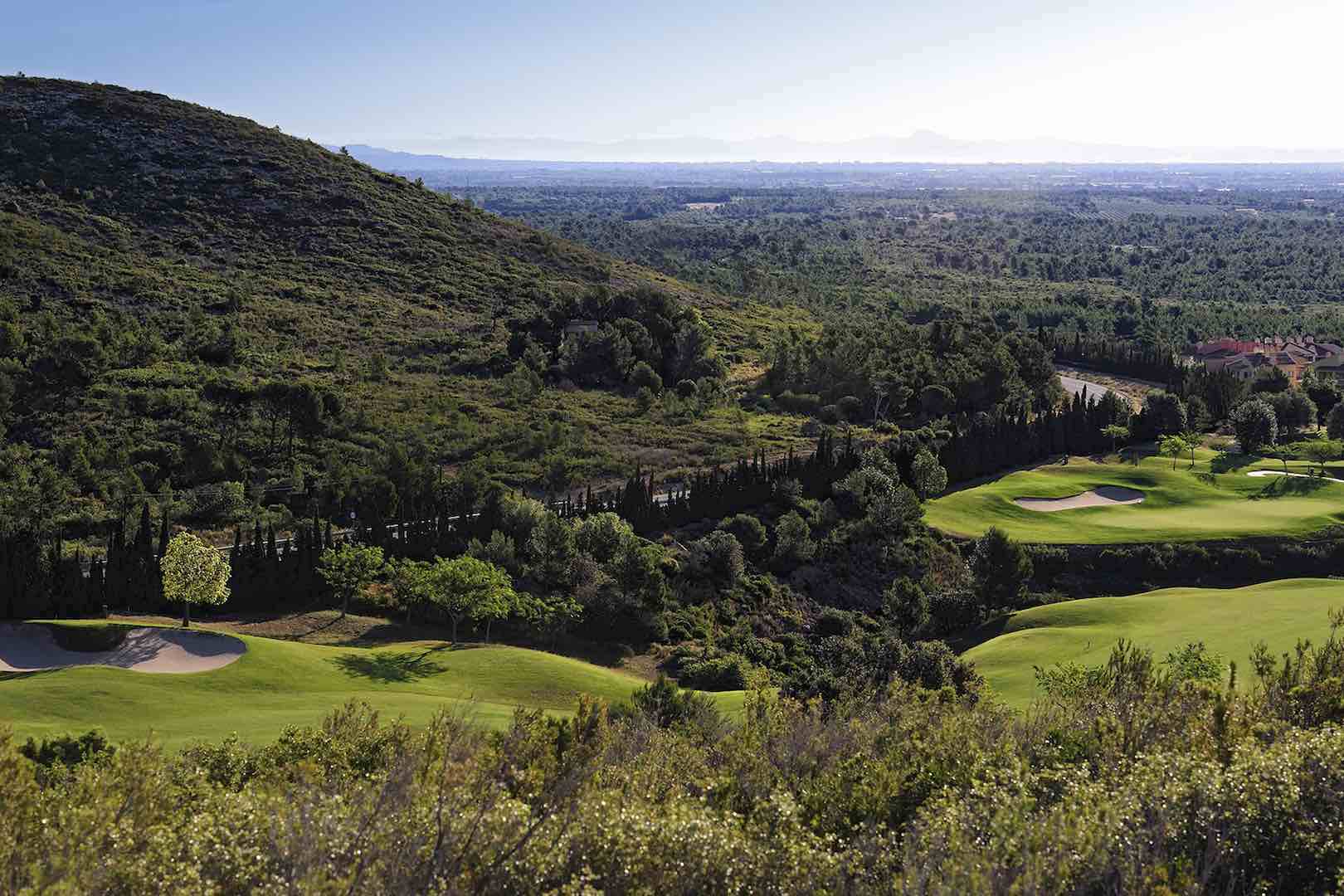 There are some great par 3's as well, including the treacherous 7th, which sees you shooting onto a tight raised green, with a steep drop off if you don't make the distance.
Our final destination is the Golf Club Daurada, which has a great layout, although was suffering a bit in terms of condition after the long hot Spanish summer. Tight tee-boxes and tight greens, and some strong elevation changes make for an interesting game of golf.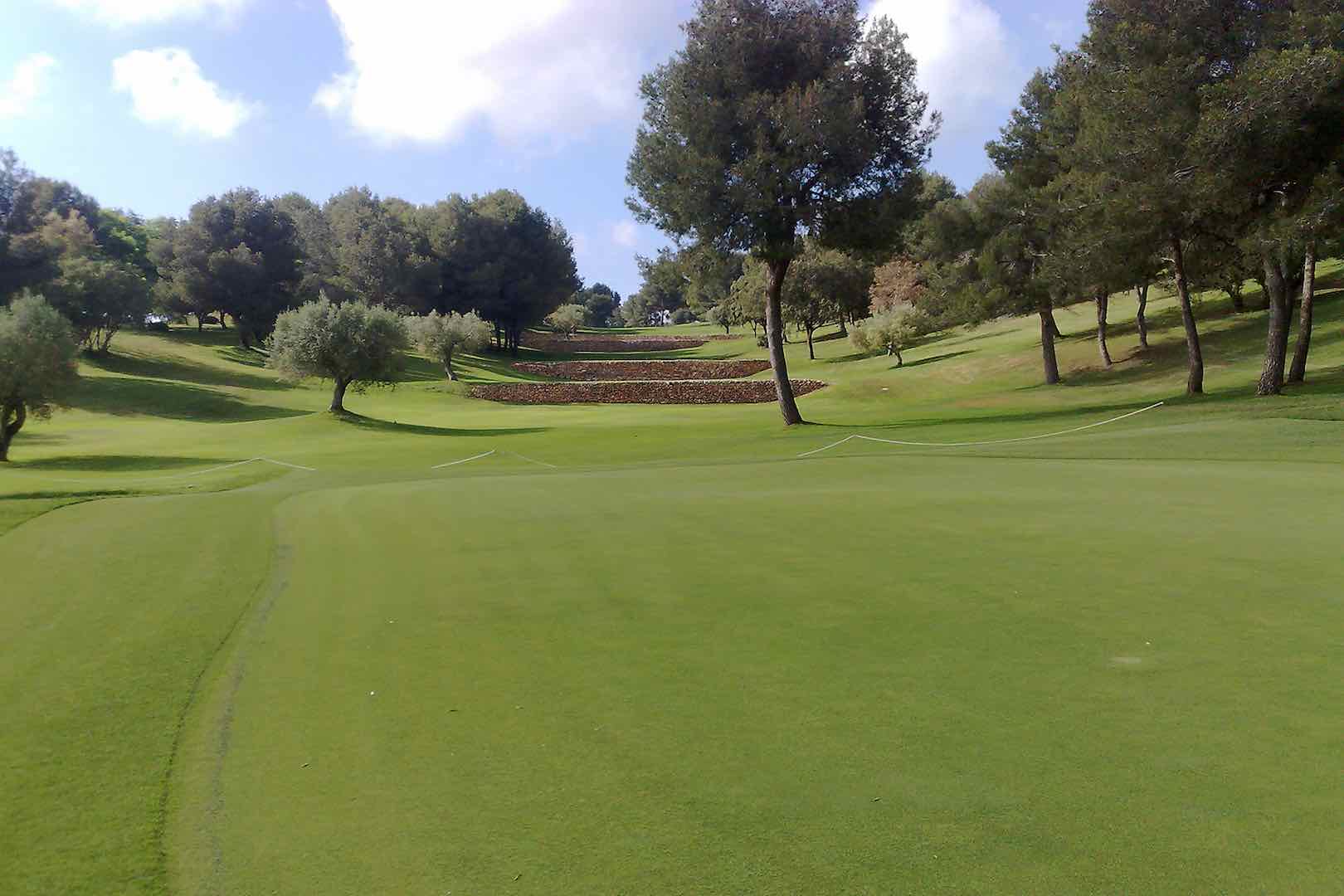 I am also in Tarragona at an important time in the Catalonian calendar when the city hosts the biennial Concurs de Castells festival. A Castell is a human tower, which can be built up to as many as 10 layers.
Castells have been around more than 200 years, and in 2010 they were designation as a UNESCO Intangible Cultural Heritage of Humanity, so it is a big deal.
The castellers' motto is "Força, equilib'ri, valor i seny", or "Strength, balance, courage and common sense", although I struggle with the common sense when it comes to building such massive structures.
Tower collapses are not uncommon but serious injuries are rare. The descent is considered the most treacherous part, and castells are awarded points for completing a build and more for successfully dismantling it).
https://www.youtube.com/watch?v=iNRh3YpD1gs
The final leg of golf and gastronomic trip takes us a cathedral of wine at the Adernats winery in the local village of Nulles. Built in 1917 it was the creation of Cesar Martinell, who was a pupil of the legendary Antoni Gaudi, who was responsible for transforming Barcleona, and whose main work, the church of the Sagrada Família is the most visited building in the whole of Spain.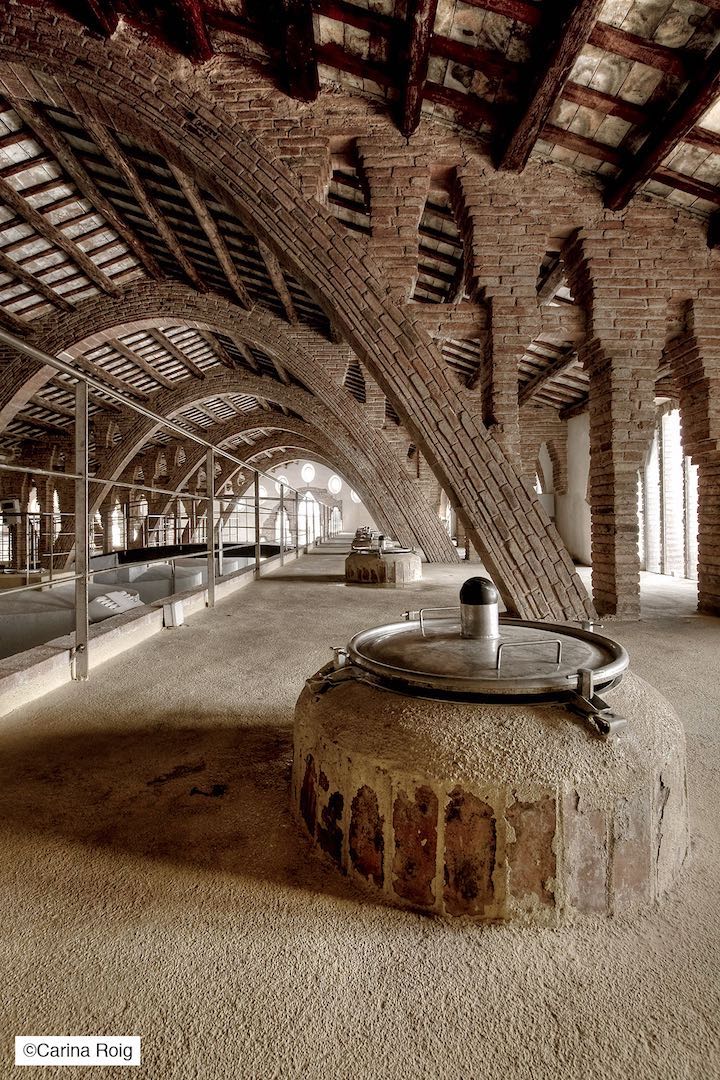 You can book a wine tasting, and sip your way through their Whites, Cava's and Reds.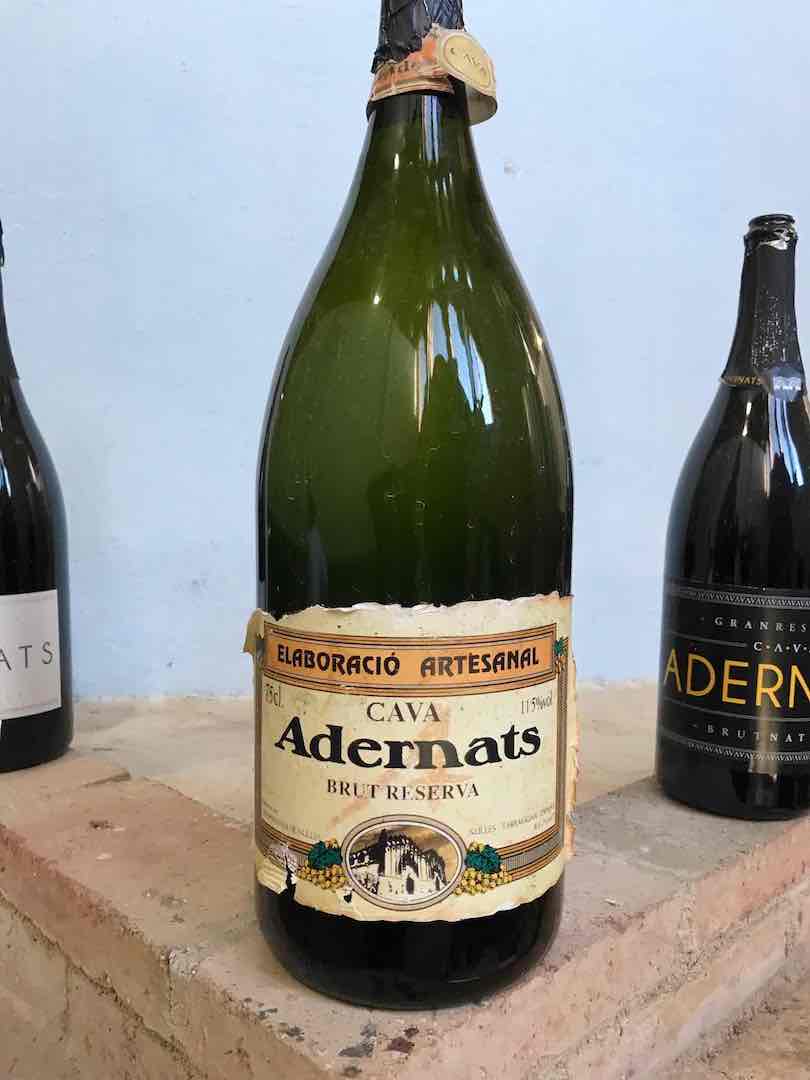 It's all here for you on the Costa Daurada – great weather, golf, food, wine and stunning ruins. Come on over to 'what's not to like' land.
Related:
Logroño-La Rioja region in Spain voted Undiscovered Destination of the Year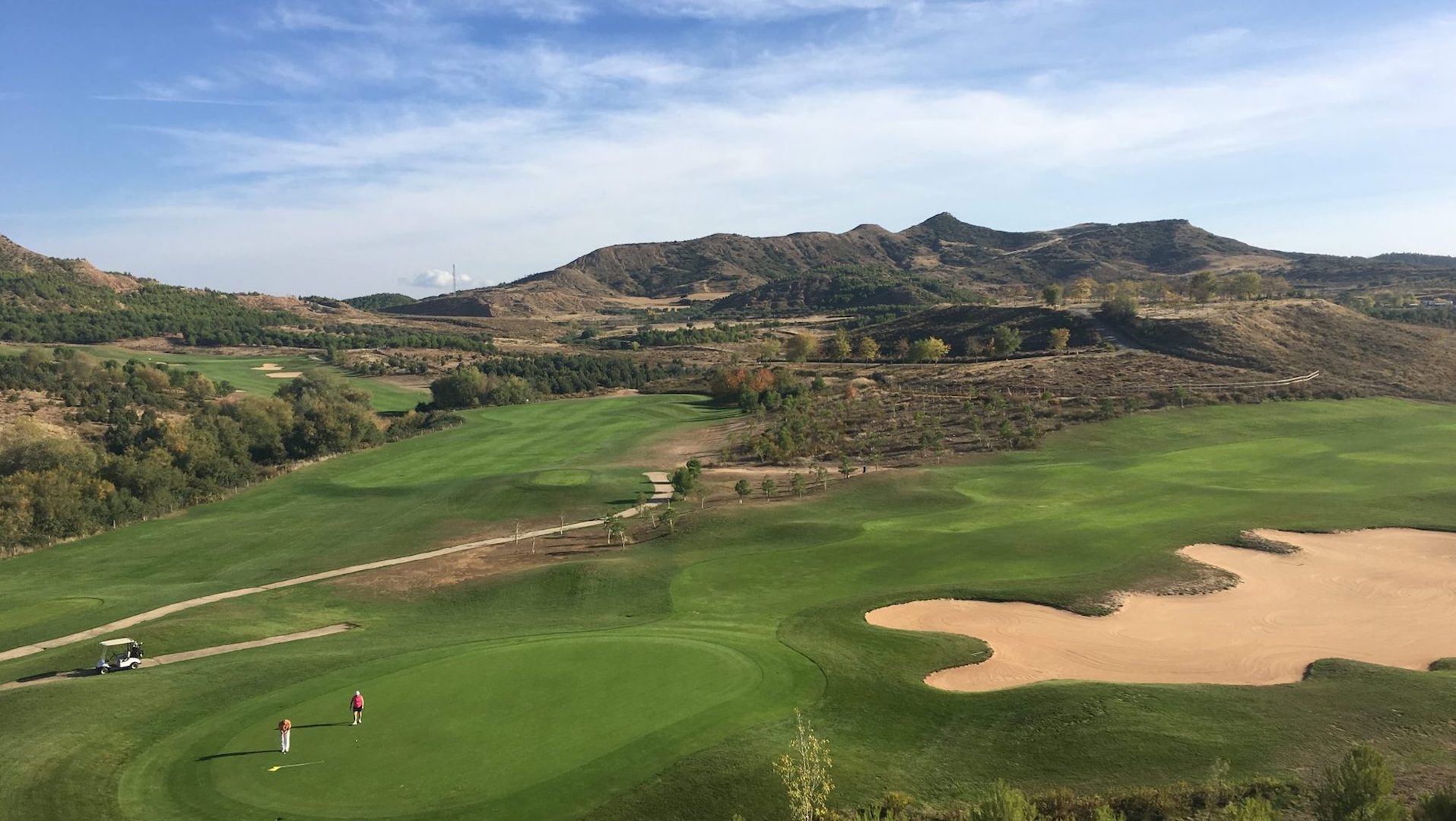 TAGS: Spain, Costa Daurada, Golf Lifestyle, Golf Hotels, Travel, 2018, Lifestyle