Travel
Jan 2nd, 2018
Tenerife for golf and a great time
At Melia Hacienda del Conde
Words: John Dean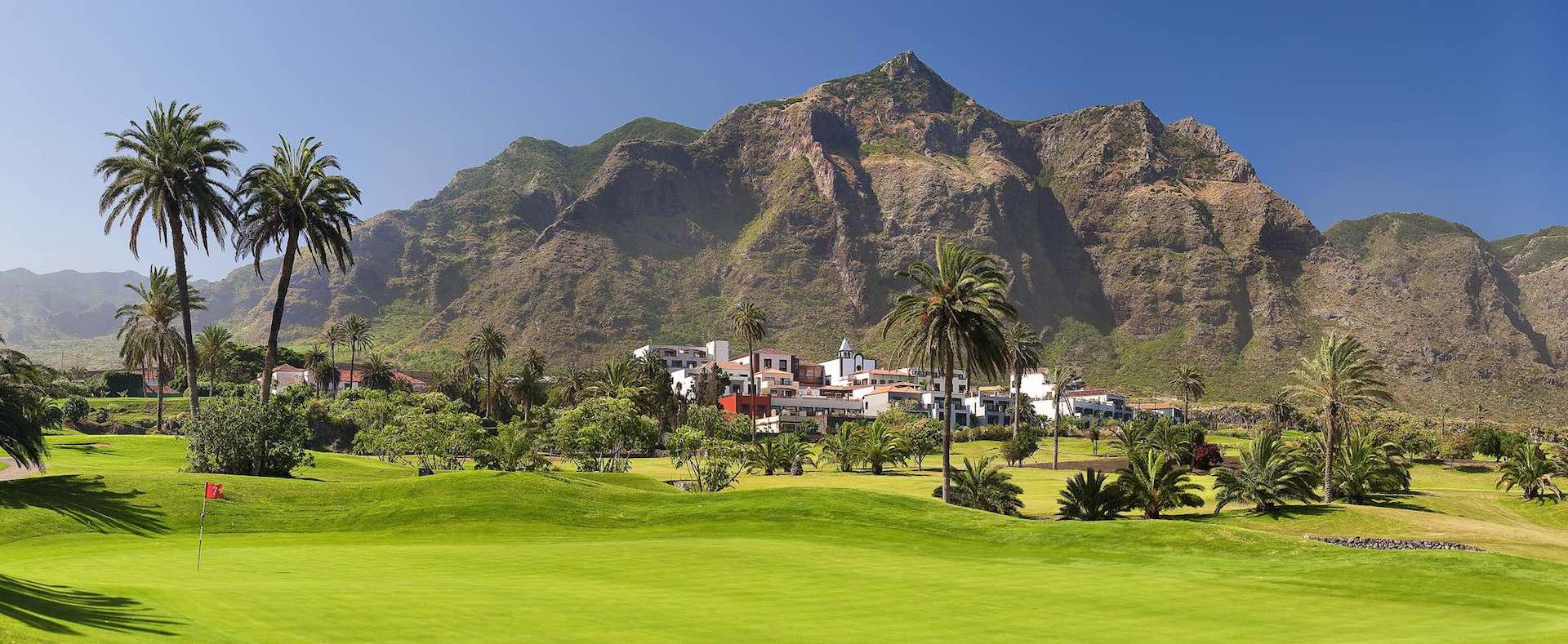 Touching down in Tenerife, and I am met by clear skys and a warm breeze. I'm here to play a Seve Ballesteros course at Buenavista Golf and experience some Tenerifian hospitality at Melia Hacienda del Conde, a five–star luxury hotel in the north–west of the island.
What I firstly love about Tenerife is that it has a fantastic climate pretty much all year round. The island's year­–round climate settles at an average of 22 degrees Celsius, so it's never too cold, and equally never too hot. And that makes for a perfect golfing climate.
But first off it's time to check into the hotel, and it's a total delight. With 117 rooms it's on the boutique scale, and feels perfectly intimate and immensely welcoming.

The hotel is upsides down, in that the reception is on the top floor, and the rooms cascade down from there. And the rooms are a delight, and bigger than my London flat.
One of my travelling companions has a single complaint, and that is that the bathroom is too far from the bedroom, because of the massive walk–in closet between the two. It's hard times for sure!
The hotel was only build seven years ago, but it feels much older than that, with its beautiful use of wood and larva brickwork.
It's an adult–only boutique spa hotel, with truly Buena Vistas overlooking the course itself and the deep blue of the Atlantic Ocean. So you are completely nipper–free, which can be a blessing to many of us.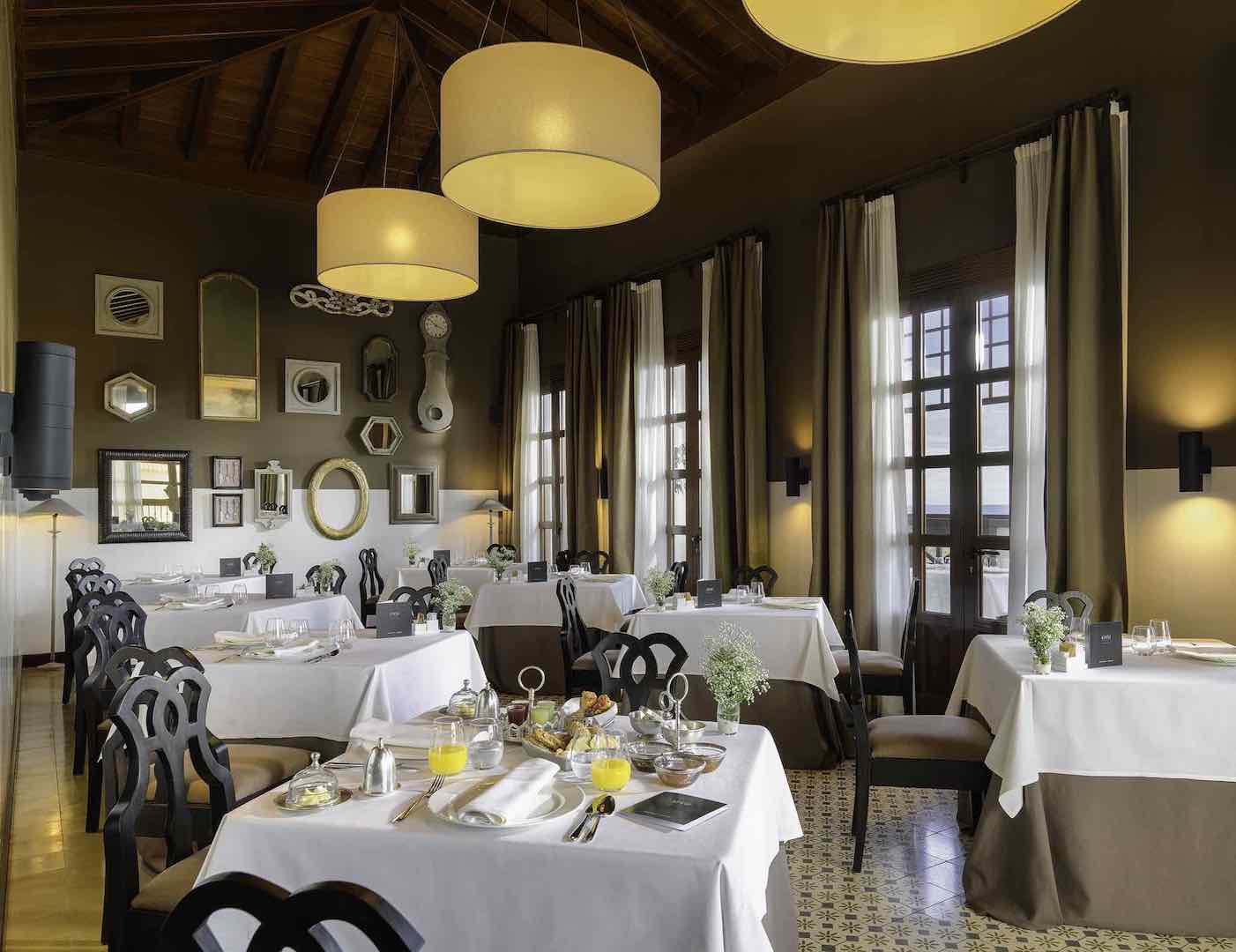 Since Meliá Hotels International took ownership of both the course and the hotel, there has been substantial financial backing both for course improvements and the hotel experience itself, which has raised the resort to be one of the most attractive destinations on the Canary Islands, end off, period!
There are very much two Tenerifes, and the lush; semi-tropical north of the island is very different from the arid south of the Island, which hosts the popular, purpose–built, Costa Adeje, Playa De Las Americas and Los Cristianos resorts, which are a very different type of experience than is on offer from the far more sophisticated and discrete north of the island.
There's no getting away from it, this is a totally top-end of the market experience, and a proper indulgence. There are no corners cut here, and the staff are all superb. Everyone is rightly proud of the environment that they have created, and they will make your stay an absolute pleasure.
And the food and wine are outstanding, with gorgeous local wines, and beautiful local produce served up for your enjoyment.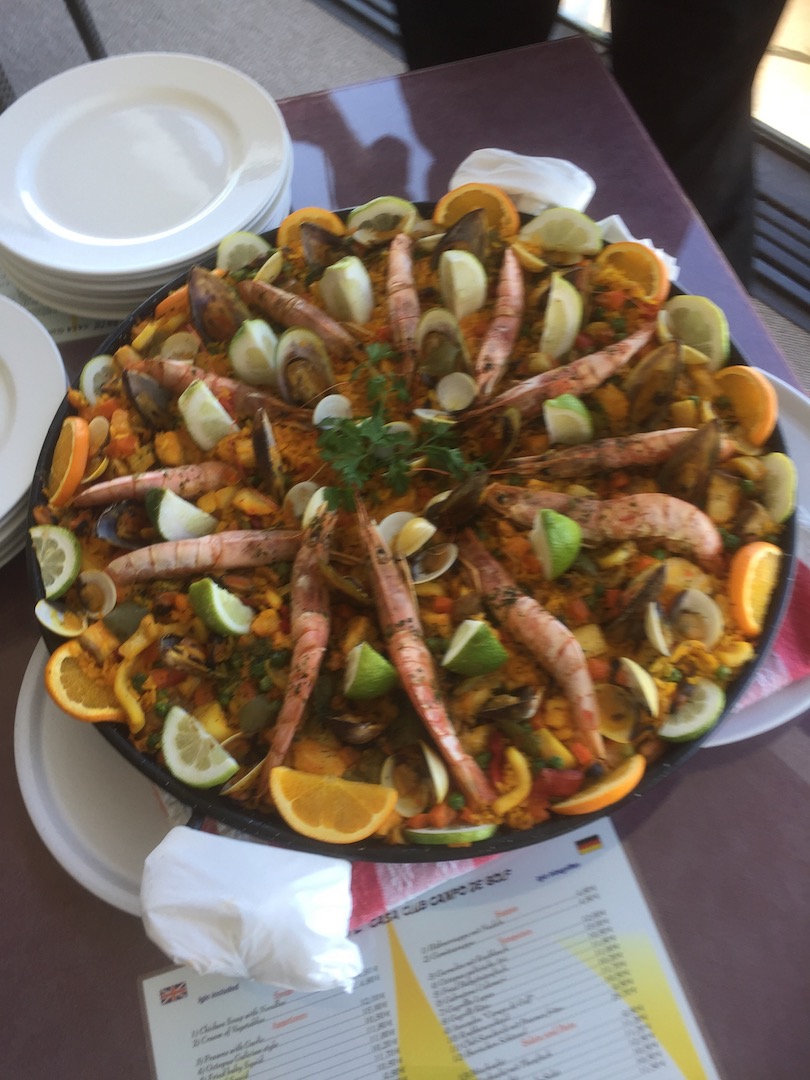 The environment is perfect for couples, as if your other half isn't a golfer, then there's a fantastic spa to enjoy.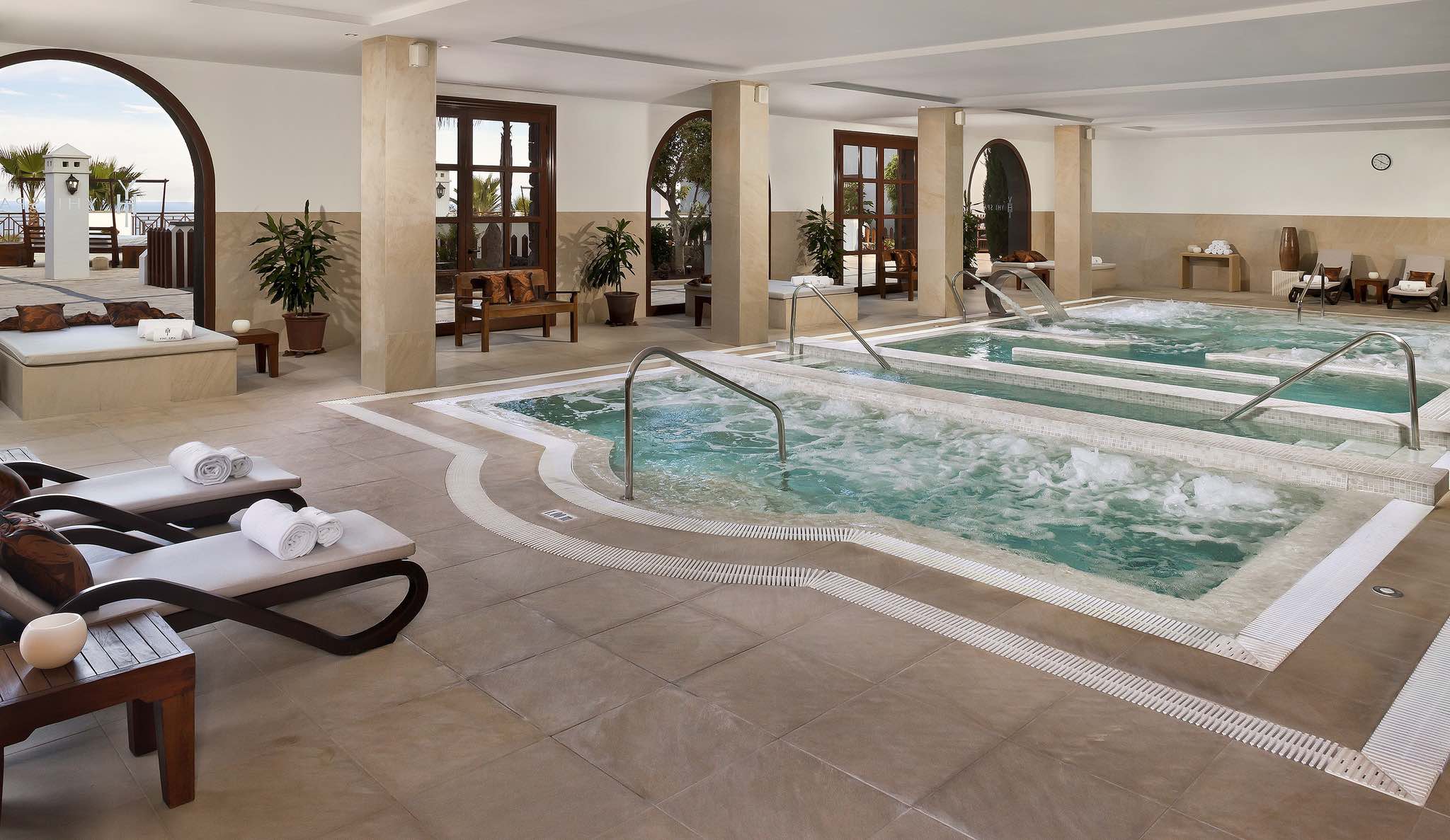 There are also some great excursions to be had, and I took a trip over the mountains, which form a formidable backdrop to the course and resort. There I had an amazing encounter with a 74–year old Shepherd who demonstrated an age–old art of how they tackle goat herding in this extreme, almost Jurassic, terrain.
This involves the use of a long pole with a sharp spike at the end of it, which they use to navigate the rocks at speed. It's an incredibly impressive display of mountain virtuosity.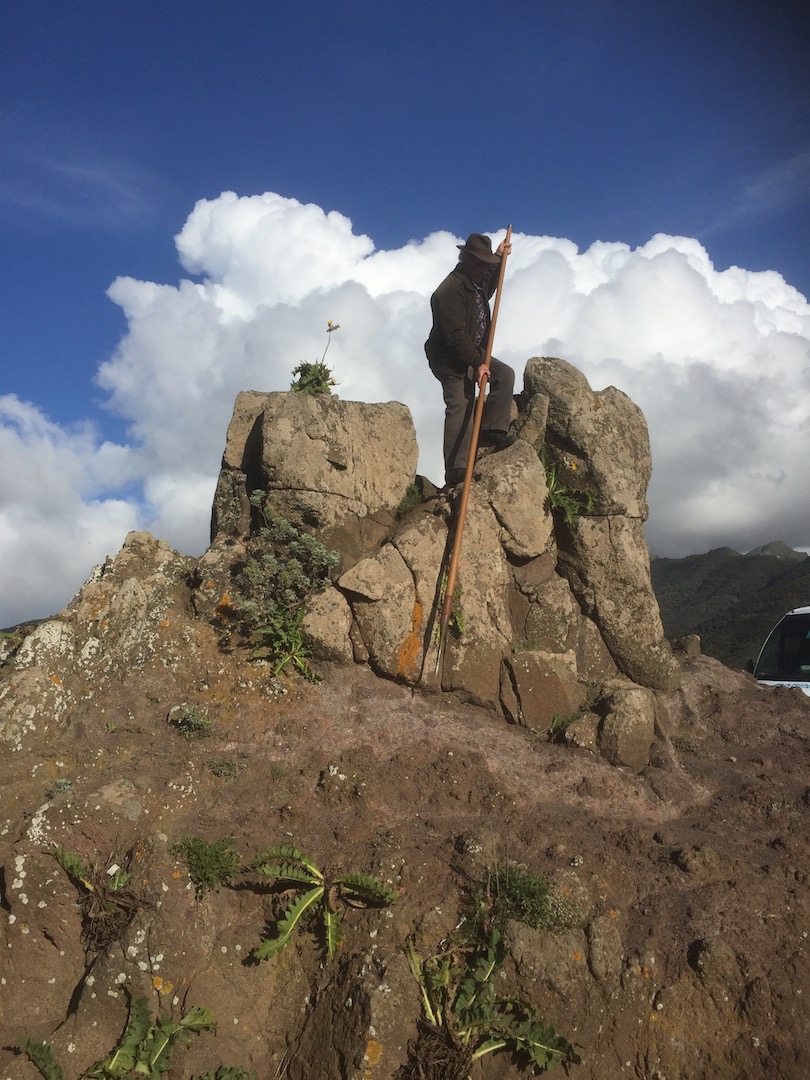 There is also a tough three–hour trek to be had from Masca, the Machu Picchu of Tenerife, down to the coast. It's not for the faint–­hearted, and you'll need to be properly prepared, but it's another really unique experience that can be had in this spectacular environment, and draws in hikers from all across Europe and beyond. 
For more information go to: www.melia.com/en/hotels/spain/tenerife/melia-hacienda-del-conde/index.html
For information on Tenerife South Airport go to https://www.tenerife-south-airport.org/
Related:
Play a great Seve course on Tenerife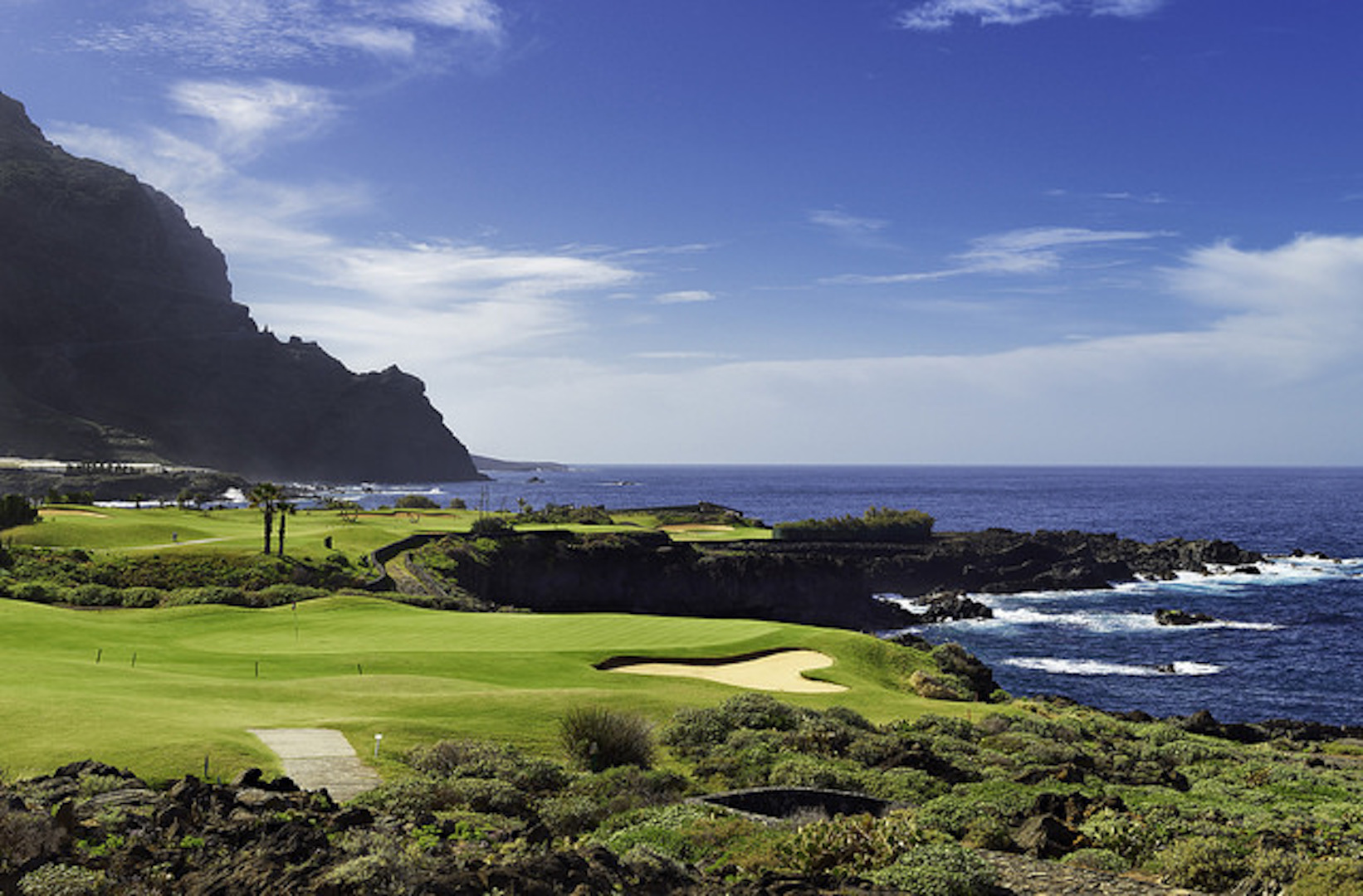 TAGS: Tenerife, Golf In Tenerife, Hacienda Del Conde, Buenavista Golf, Melia Hotels International, Masca, Seve Ballesteros, Travel, 2018, Lifestyle