Travel
May 4th, 2018
It's Machrie time
As GolfPunk jets into Islay with Stratajet
Words: GolfPunk Photography: James Robinson / The Machrie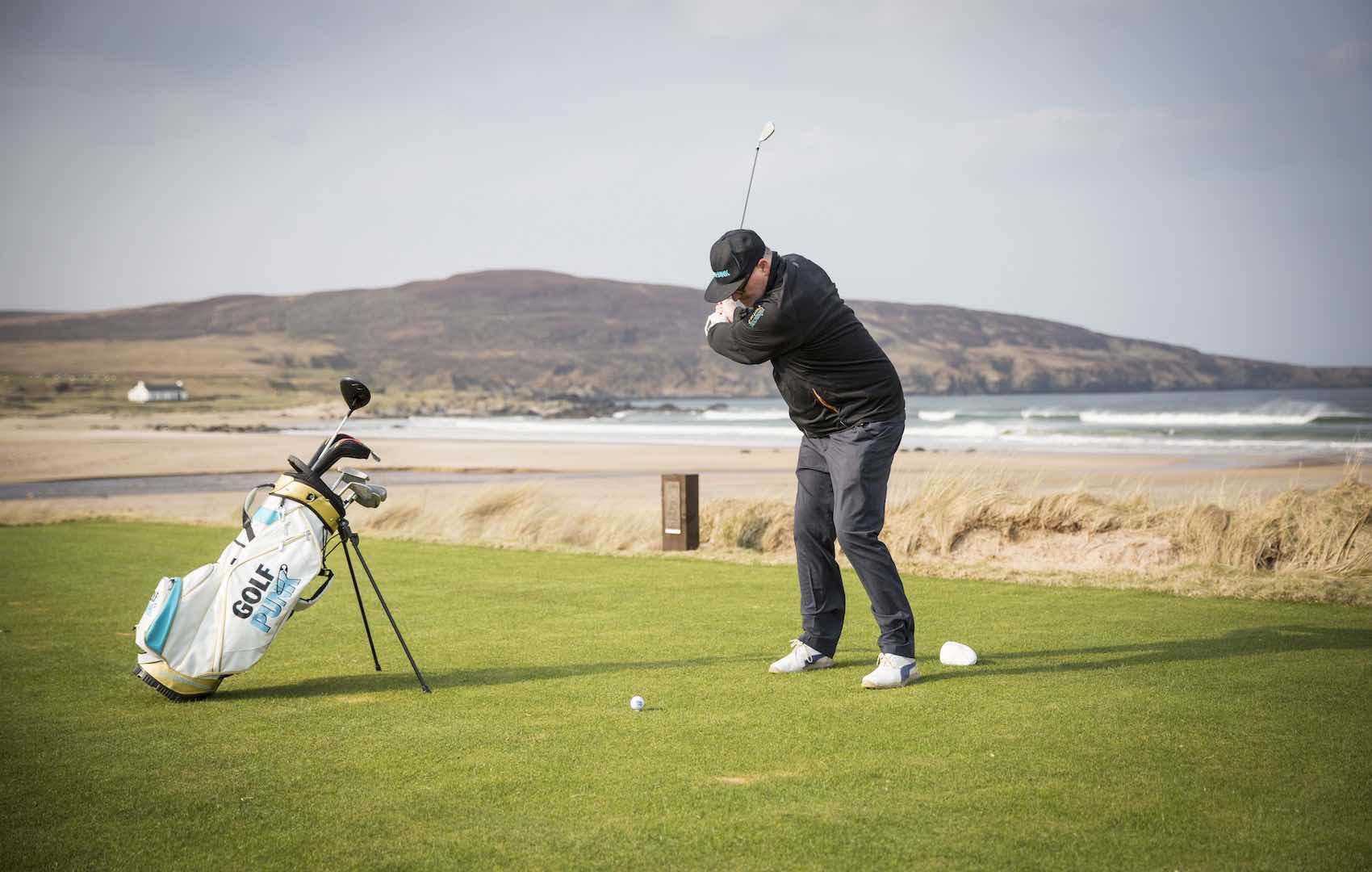 It's been all change at the Machrie, the iconic golf course which was first laid out in 1891. We first played this amazing track back in 2005, but it ran into trouble in 2011, before the ex-BBC Chairman Gavin Davis and his wife Sue Nye, Gordon Brown's former diary secretary, stepped into save the place. 
The course was originally designed by Willie Campbell, who was one of the first professionals to emigrate to America. He played in the first ever US Open, and was the head pro at Brookline Golf & Country Club for many years. It was later updated by Donald Steel in 1970, who advised on or designed over 400 courses, mainly in the UK and Ireland.
And now it has been the turn of DJ Russell, who designed and set up Archerfield Links back in 2001. So this is a course with yards of heritage. What apparently started as a modest redesign has become much more than that, with only seven of the original greens still in play.
It's never easy to make changes to a classic, which the Machrie undoubtably is, so there are detractors to the changes that have been made. Blind shots have been taken out, and the fairways widened. 
So it is a much 'fairer' track, even though it may have lost some of its original personality and idiosyncrasies in the process, which included its reputation for numerous blind shots, which was really its hallmark. 
"I'm sure there're people who aren't happy with what we've done but I'm very, very proud of it," Russell told Golf Course Architect magazine. "But I want people to realise that this hasn't been done on a whim. It was very important to us that things weren't just changed quickly in five minutes but properly thought through." Amen to that.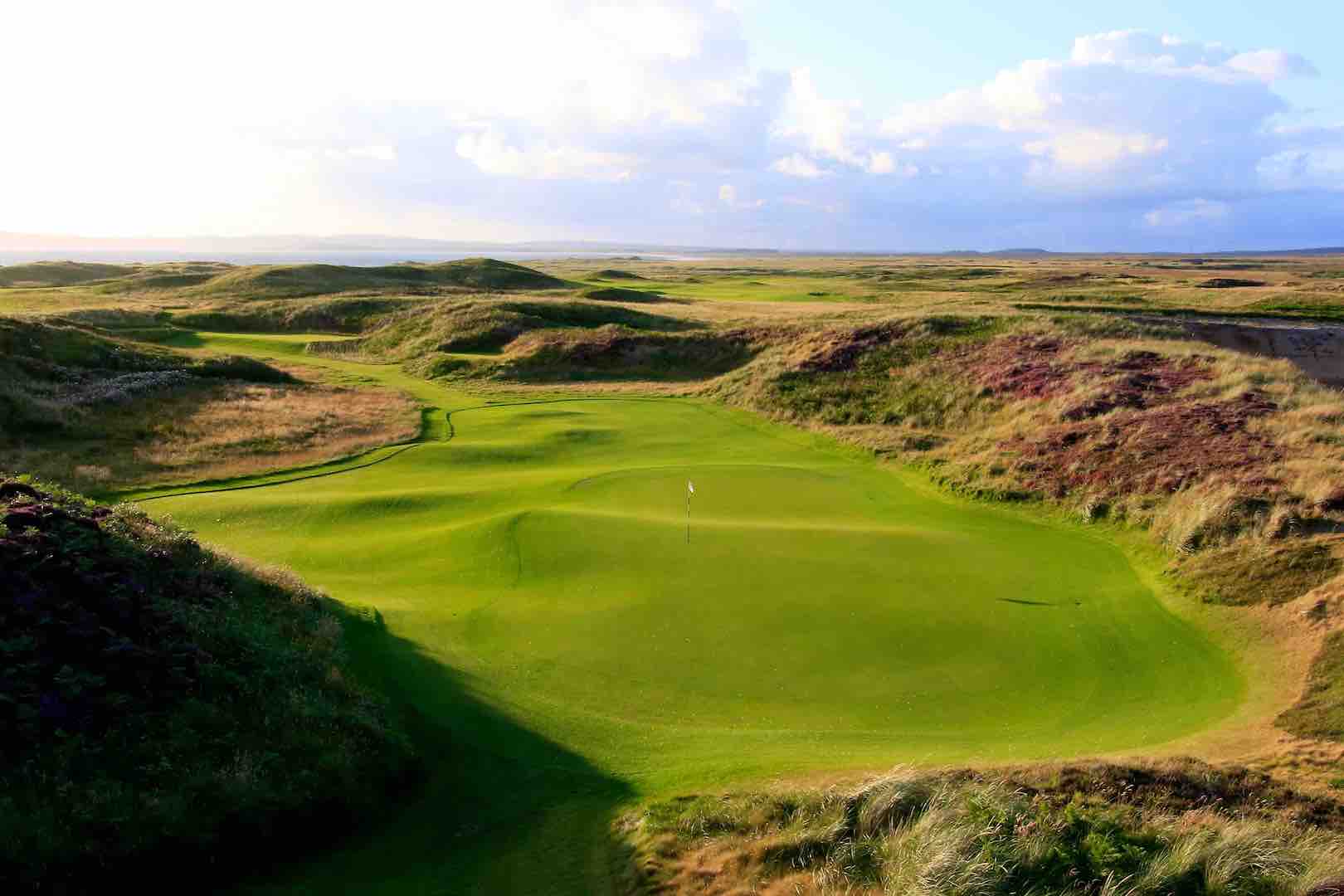 But it clearly needed some love, and a lot of investment, and that is what the new owners have delivered. Islay is a challenging destination to get to, unless you book a Stratajet, so we get the changes that have been made, even if the traditionalists will not all be happy. 
Ultimately, the new course is much more playable than before. With wider fairways, your ball is always going to be in play, unless you really take the trouble to go AWOL. And there are fewer blind shots to deal with. It is a similar approach that Castle Stuart have taken, with playability at its core, so we cannot fault this forward looking thinking. There is also a new driving range, a six hole par three course, and a golf academy, so it now has a much more complete golf infrastructure. 
You can now play the course for £65 a round or £100 a day, but when the hotel is fully up and running, this will rise to a not inconsiderable £120 a round, or £150 for the day. But juniors under the age of 17 can play for free if accompanied by an adult, which is an idea that we would support. 
The Machrie was always a hard to get to destination for the purist and tourist alike, so hopefully the interest in Islay malt whisky and the new course and hotel will propel more visitors to come and enjoy this magnificent course, and its wonderful setting on the secluded Laggan Bay.
The hotel is yet to open, but this will happen in the summer. As we visited, there was a helicopter taking off to ferry construction workers back home to Northern Ireland, as there simply is not the workforce on the island. Northern Island is only 24 miles away, so it makes a lot of sense to bring people in from there, rather than mainland Scotland. 
There will be 47 rooms in the hotel, which will also have a private 30 seater cinema, a sauna and spa with treatment rooms, and a restaurant with views over the wild Atlantic.
So make no mistake, this is a major undertaking and investment in Islay, which can only benefit everyone on this beautiful, remote and tranquil island. 
Add it to the list right now.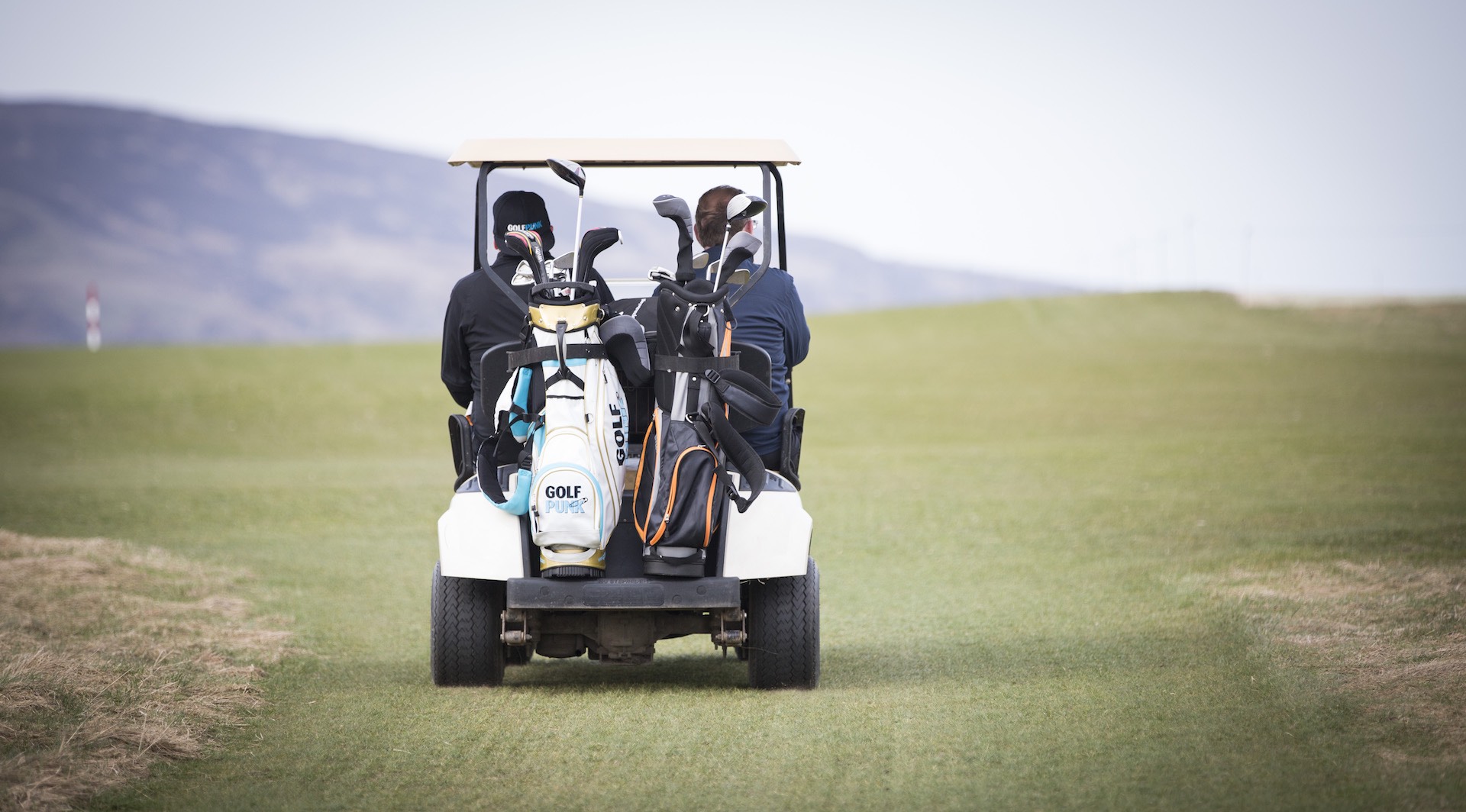 You might also like:
GolfPunk Magazine Issue 2: Read FREE here!! WIN an amazing golf break at the legendary Kulm Hotel in St.Moritz PLUS  a 4-Ball at top European course Monte Rei.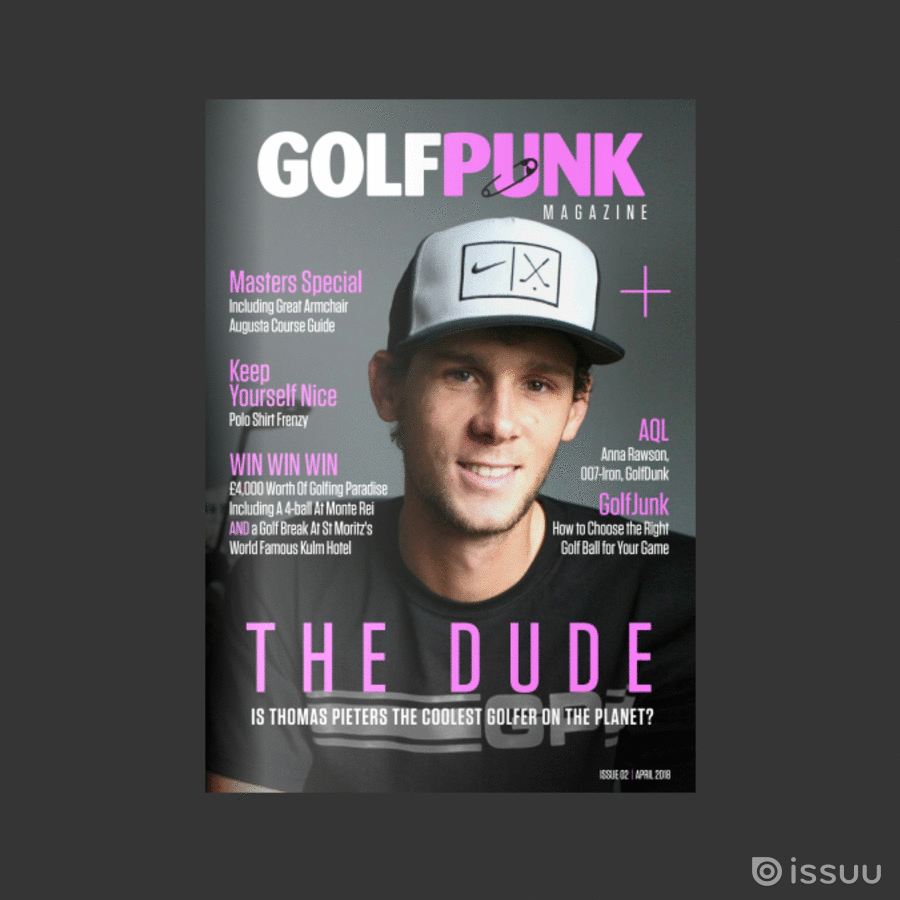 TAGS: The Machrie, GB&I, Stratajet, Travel, 2018, Lifestyle