Travel and Lifestyle
Jan 18th, 2017
How to bring a golf course to life
Through visualization
Words: John Dean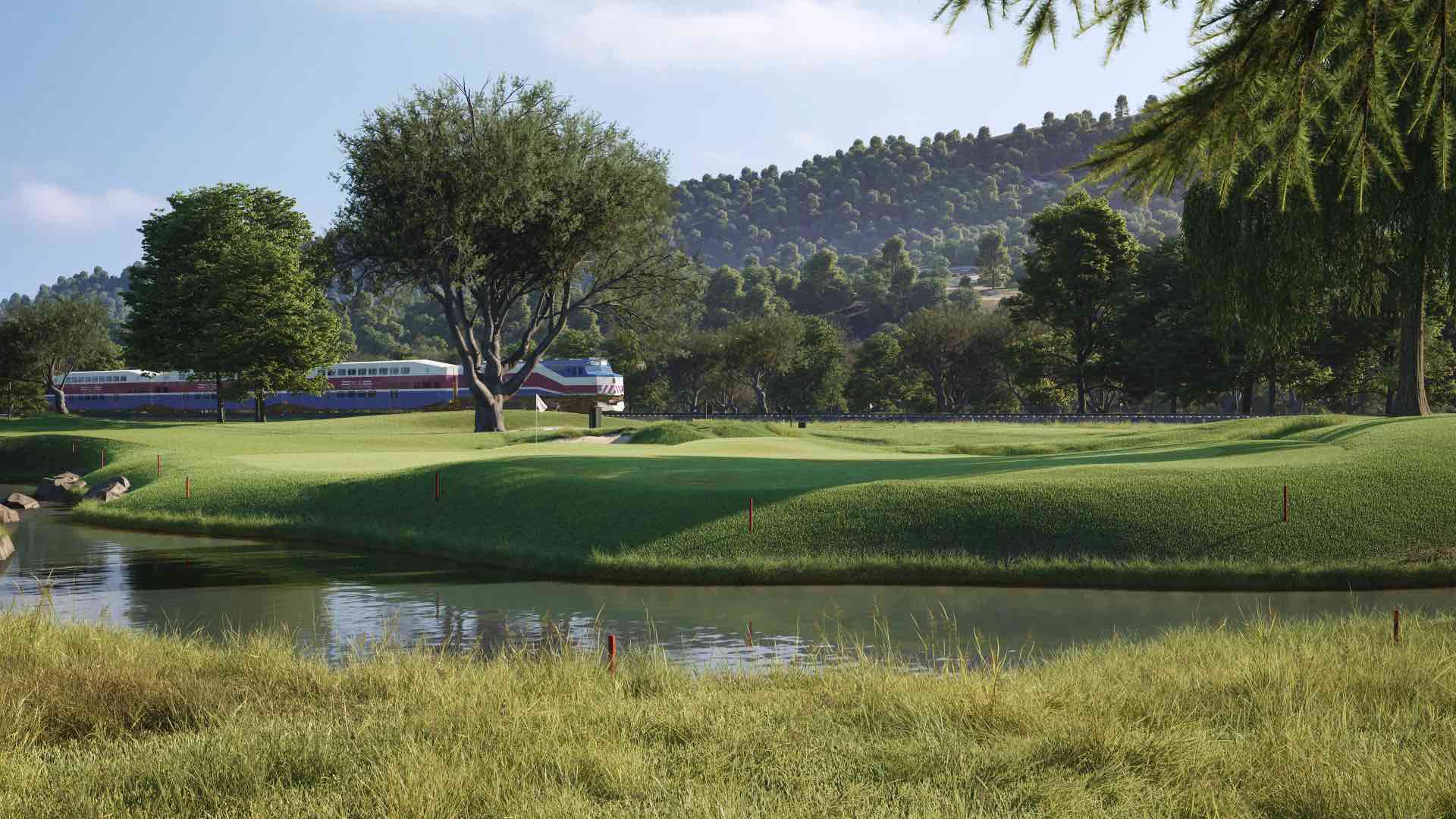 An animation of planned renovation work at a California golf course so impressed watching members that it was given a standing ovation.
The animation was created for San Francisco–based course architect Neal Meagher by Harris Kalinka, one of the world's leading visualisation agencies for the golf and architecture industries.
Castlewood Country Club was prepared to spend a substantial seven-figure sum on the changes to its Valley course and Meagher, turned to Harris Kalinka to visualise his designs.
Meagher explained: "In my 30 year career of designing and renovating golf courses, a recurring challenge is how to communicate the vision of how a new or renovated course will actually look after the work is finished.
"I have leaned on both hand-drawn sketches and rudimentary computer programs to create three dimensional images of proposed golf course features. Sometimes these work fine but other times it is simply difficult to go from a two dimensional plan to a rendering that a layman can decipher.
"But for (Castlewood) I knew we needed more in order to sell our ideas to all of the membership. And so we began a very professional and highly-communicative relationship with Harris Kalinka to generate computer animations of five of the key holes.
"Their ability to turn around iterations of the work in a timely manner was most appreciated and the final results so stunningly realistic that many members had to view the animations over and over again to convince themselves that they were not viewing actual video.
"Both the club leadership and I were extremely happy with the results and used them as the foundation of a YouTube video that garnered considerable views in a very short time, most of these from the club members themselves."
The co-founder of Harris Kalinka, Andrew Harris, added: "We worked from the existing CAD, sketches of the proposed design and site photos, working closely with Neal to get the details right - in particular with regards to the bunker style and types of rough grasses.
"In total, we created animations showing the proposed changes on five of the holes and Neal used the animations to explain the amendments. After showing the animation to a number of small groups, Neal then presented it at a general membership meeting attended by more than 300 members.
"Ultimately, the membership felt the time wasn't right to make the investment necessary to perform all project elements as presented, but the communication needed, to help them with this decision, was made possible by the animation. It is often even more important for a potential membership or individual client to fully grasp the scope of a project before it is built. In this case, it allowed the members to voice concerns beforehand instead of dissent ensuing after the project got underway."
Meagher appreciated all the effort Harris Kalinka went to in order to produce such a stunning visualisation of the intended changes and plans to renew their partnership for future projects.
He said: "From my experience working with Harris Kalinka I will be looking for ways to involve them in all of my future projects. I feel the service they provide is indispensable in this age of computer graphics. The new millennial generation now coming into roles of decision-making will expect nothing less."
Harris Kalinka is one of the world's leading 'visualisation' agencies in the fields of golf and architecture. The specialist company helps golf firms and architects communicate ideas and designs through images and animations, so potential clients can see, experience, embrace and connect with the concepts.
The company's visualisations have been used successfully to raise investment, sell off-plan, develop a design or to present an idea.
Harris Kalinka's client list in golf includes Arnold Palmer Design Company; Robert Trent Jones II; International Design Group; Ernie Els Design; Faldo Design; Schmidt-Curley Design; Pacific Links; and VITA.
https://harriskalinka.wistia.com/medias/8gthkixpe4
And here are the flyovers:
https://harriskalinka.wistia.com/medias/euzc6q3q68
Related:
Verdura Rs​​​​esort in Sicily joins European Tour Properties