Instruction
Mar 5th, 2017
Jeff Ritter: Pitch Perfect
Get it close with confidence
Words: Jeff Ritter Photography: Steve Read
Pitch Perfect
4 Steps to Knock 'em Dead
Everybody understands the agonizing frustration of being 50 yards from the green and making a mess of the hole. It's torture. It's also one of key areas that if you get it right will send your scores tumbling down. So I'm going to show you a few simple tips to take to the practise range that will help get you pitch perfect and fill you with confidence on the course.
Step One
Let's start with a scenario we are all familiar with; the duff. Where you've felt like an Octopus on a rollercoaster and the ball has exited anywhere but the direction you wanted.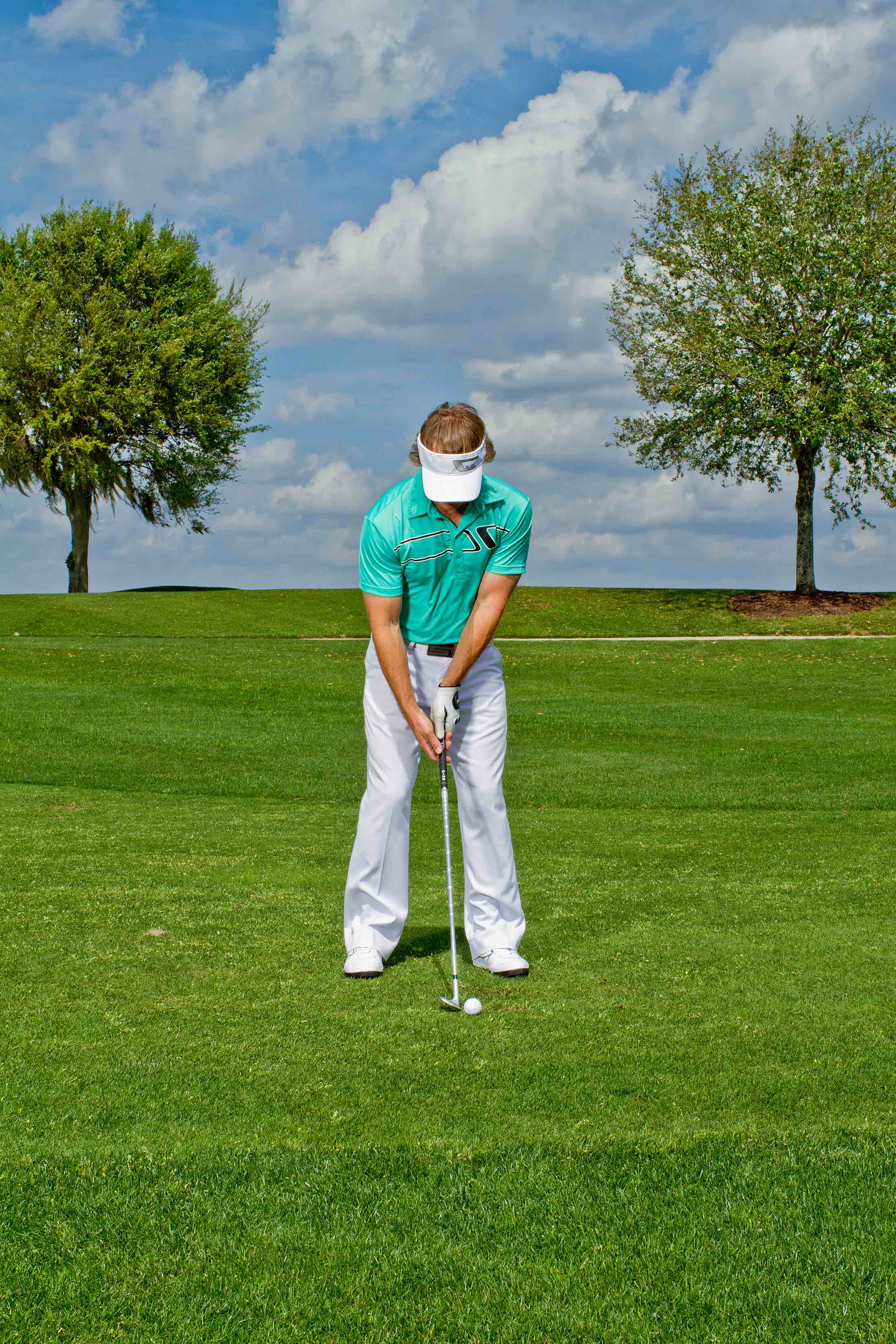 A lot of the time when I see this it's because player's bodies and legs our totally out of sync. As you can see from this image. Players are often thinking about lagging the club on short shots for extra spin, but misapplication can cause your timing to be out and get the club digging into the turf. That's going to lead to inconsistency.
Related:
How to chip like a pro with major winning coach Jonathan Yarwood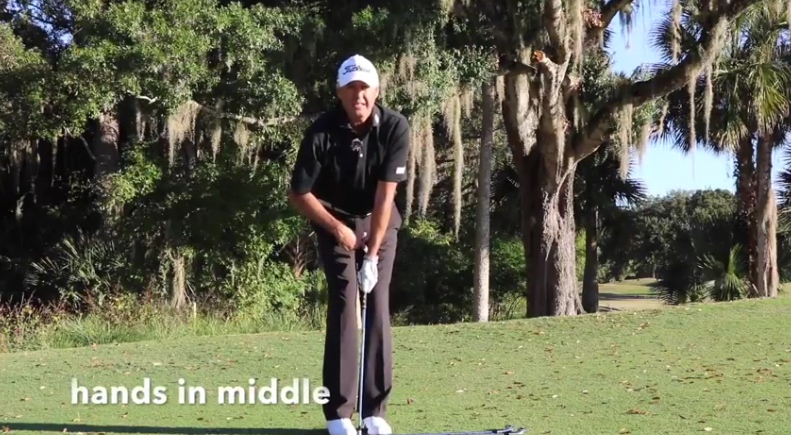 Step by step
Step two
Keeping everything all together during your pitches helps you to exercise better distance control and I have a drill that replicates the feeling of keeping your arms, torso and legs in sync. Practising with a medicine ball (a football will do) can help you feel the correct release. First, try the bad move. Try driving your legs left and your body right. It will be really uncomfortable. Clearly not right.
Create the feeling that your arms, torso and legs move back and through together releasing the ball so it flies off down your target line. Now try and replicate this feeling with 20 pitch shots.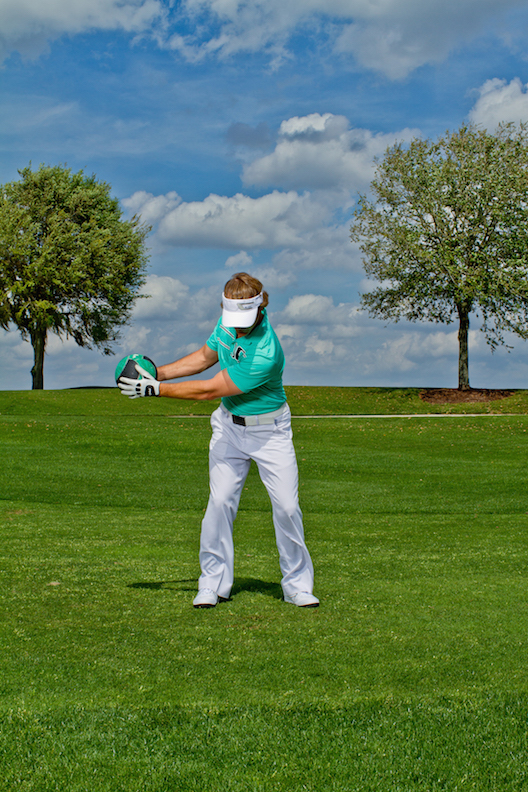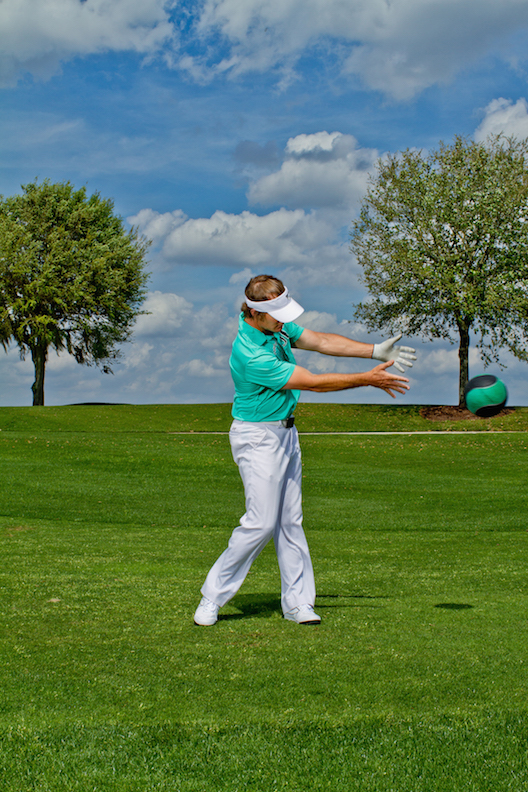 Step three
Another great drill for getting everything synchronized is to practise hitting balls with your left foot dragged back behind you. This causes you to swing around a central axis and forces your arms, torso and legs to work together to deliver the club back to the ball. Try it by driving your legs and you'll see there's no way it will work.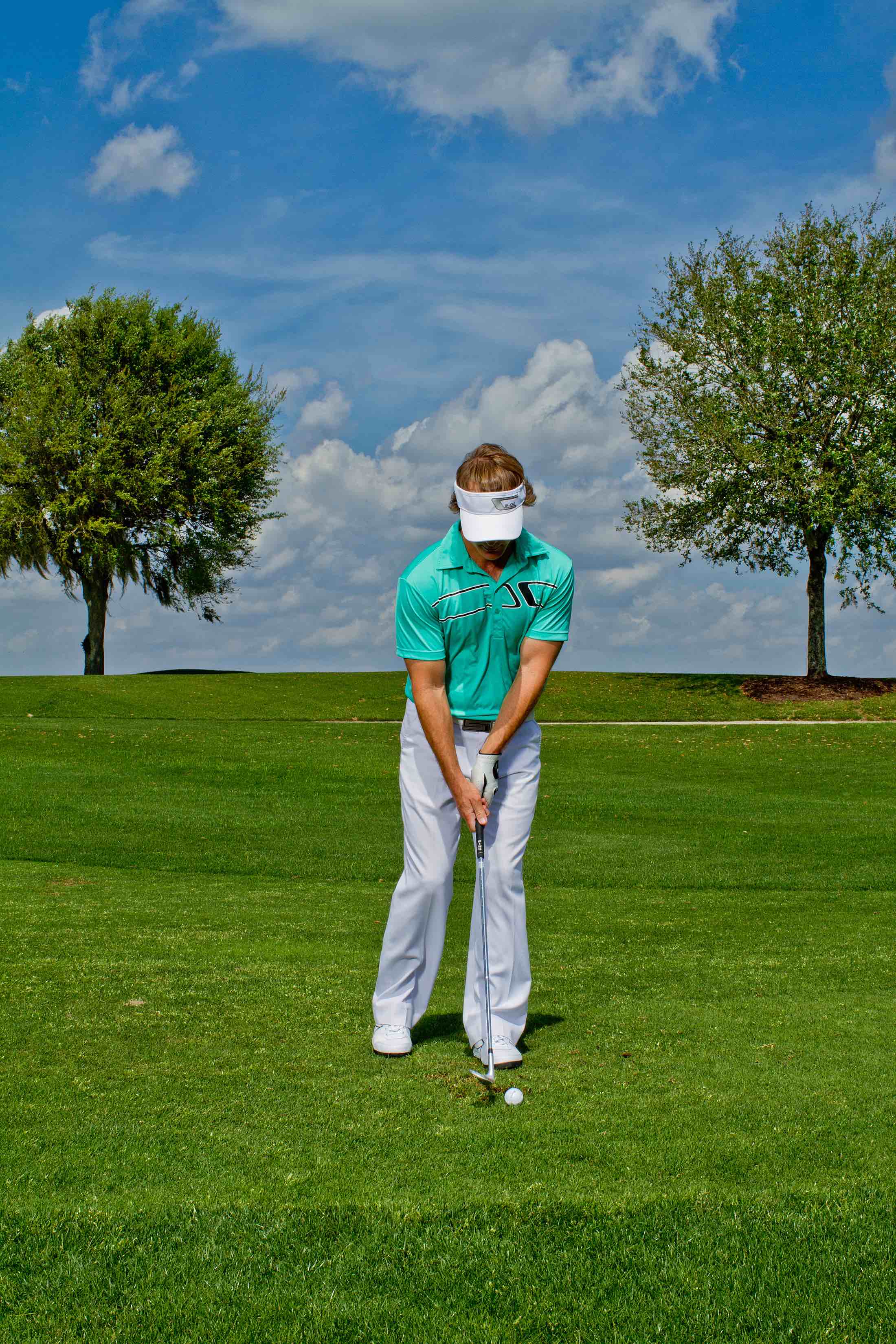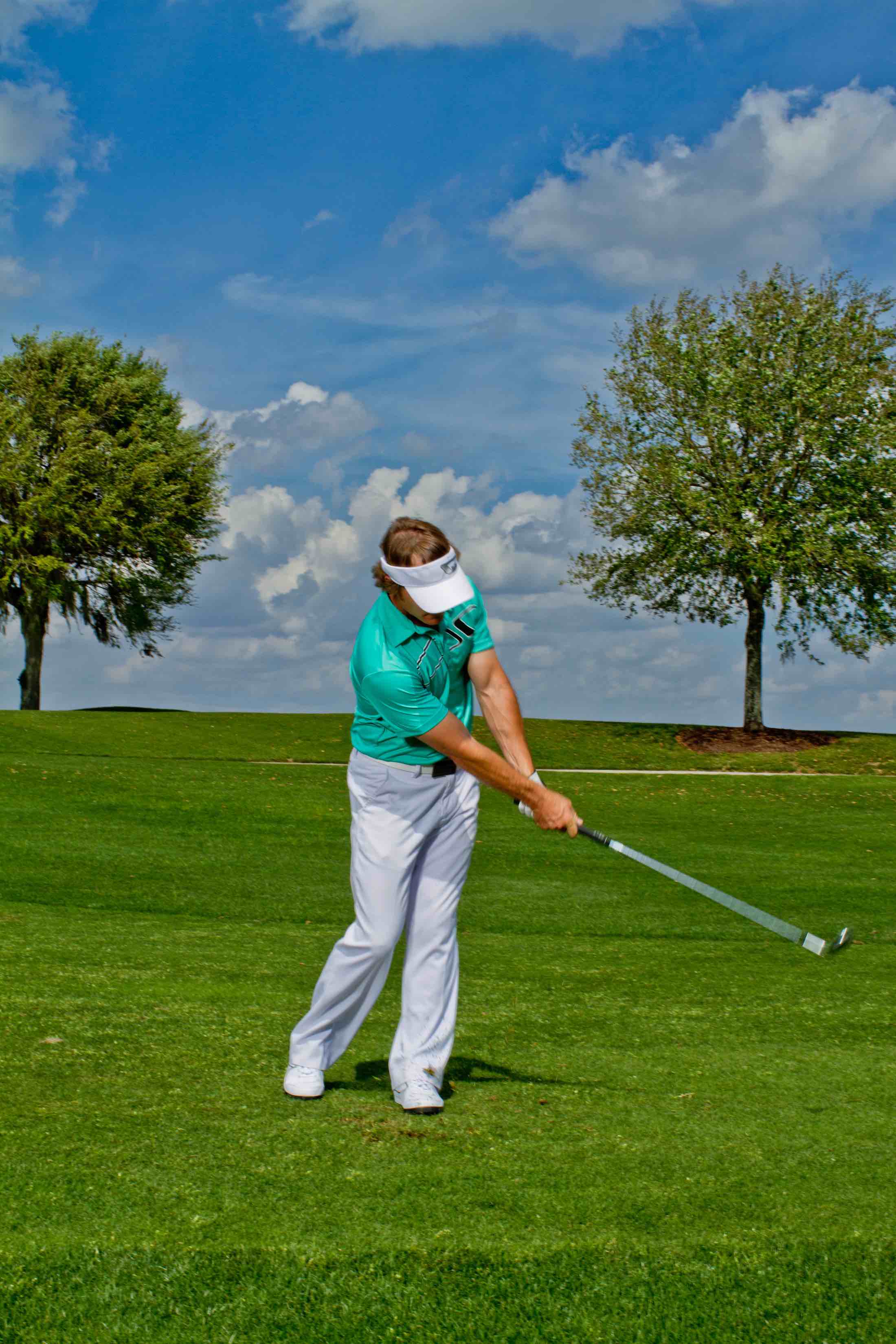 Step four
Another great drill to replicate this feeling is to practise with just your right hand on the club (if you're right-handed). It, again, focuses you on working in sync to deliver the club back to the ball. Practise hitting 20 balls this way.
For ultimate precision and to truly test if you have learnt the feeling, test yourself hitting shots with one hand balancing on your left foot only.