Golf Bedlam
Jul 17th, 2017
It's On!!! The GolfPunk Clubhouse at the Open
Birkdale here we come!!!
Words: GolfPunk Illustration: Hasan
Breaking News: The GolfPunk Clubhouse is back for Birkdale 2017!!!
Following on from the huge successes of St Andrews 2015 and Troon 2016, we are proud to announce our 2017 Clubhouse partnership with Genting & Bliss Hotels.
https://www.youtube.com/watch?v=4Y2DJCnPu-E
Set on Southport's fancy Waterfront development, the GolfPunk Clubhouse opens on Monday 17th of July and runs through the entire week.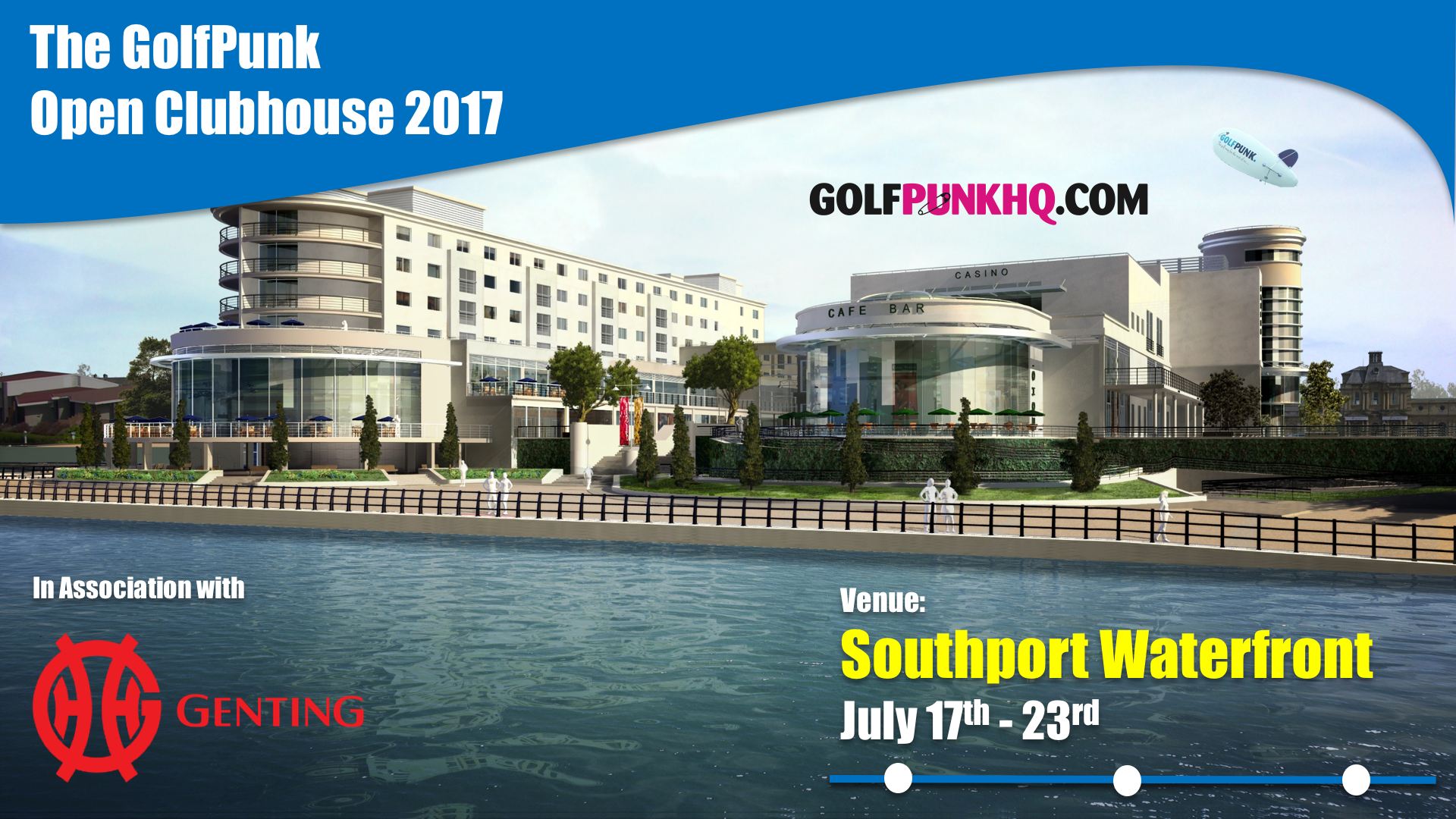 So many activities...
- Tour pro legend to officially open the clubhouse Tuesday 18th July.
- Golf simulator with amazing daily prize giveaways
- Beat GolfPunk Golf Nurse Rachel McQueen par 3 challenge
- Food served mid day - 11pm
- Licence till 2am
- Bunker Babes capering around on Rolley scooters
- Celebrity DJs
- Live music
- Guest appearances by tour pros competing at the Open
- Free entry
- We've got so much more space for activities this year!!!
Related:
Bernd Wieseberger & Carly Booth at the 2015 GP Open Clubhouse