Golf Bedlam
Mar 20th, 2017
Yesterday's Golf News Today #1
What's really been happening...
Words: Tim Southwell Photography: Getty Images
YESTERDAY'S GOLF NEWS TODAY
When golf visits the Twilight Zone...
10 years ago
Golf brothers Francesco and Eduardo Molinari take legal action after Mark Zuckerberg launches Facebook behind their backs. The Molinaris claimed in court that they had been working on their own version of the social networking gizmo called GolfBook and that Zuckerberg stole their idea. They also claimed to be working on a 140-character social media platform and asked that no one get any funny ideas about stealing that idea either.
15 years ago
Geri Halliwell stuns the showbiz world by quitting the Spice Girls and applying for a place on the feeder tour to the Ladies European Tour. Halliwell, a +3 member of Tilgate Forest Municipal in Crawley, told media that she'd: "Had enough of those trumped up twats in the band," adding: "I'm going where the real action is – the LETAS tour." Tour Director Di Barnard said: "This is going to propel the LETAS tour like no one's business. The objective of LETAS is to provide greater playing opportunities for female professional golfers and Geri's application is truly lovely stuff." Halliwell added: "This is the chance I've always dreamed of. If I finish in the top five I'm in the full tour for 1999. I'll be teeing it up against Davis, Johnston, Brewerton… legends every one of them."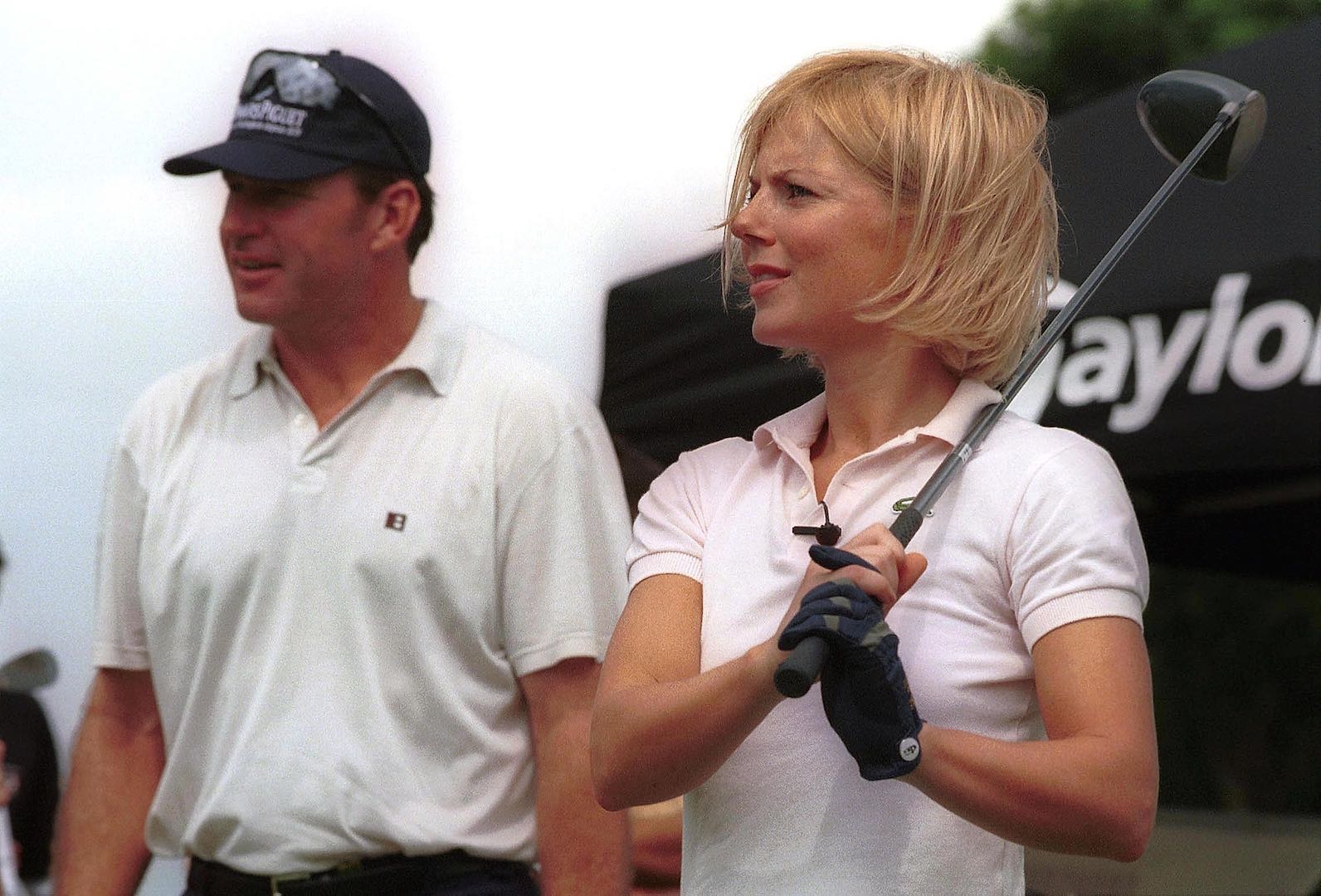 25 years ago
Colin Montgomerie goes missing on day two of the Australian Open after discovering his hotel was only five minutes away from the set of Neighbours, where filming was under way for the marriage of Scott & Charlene. Monty – a member of both the Neighbours and Charlene fan clubs – made world news after being arrested attempting to break onto the set in a deranged attempt to stop the wedding. A distraught Monty told the Melbourne Gazette: "I gave that woman the best years of my life and she won't even return my phone calls."
Related: