Latest
Jul 18th, 2016
GP interviews Spellbinding Duo
Words: Conor Froud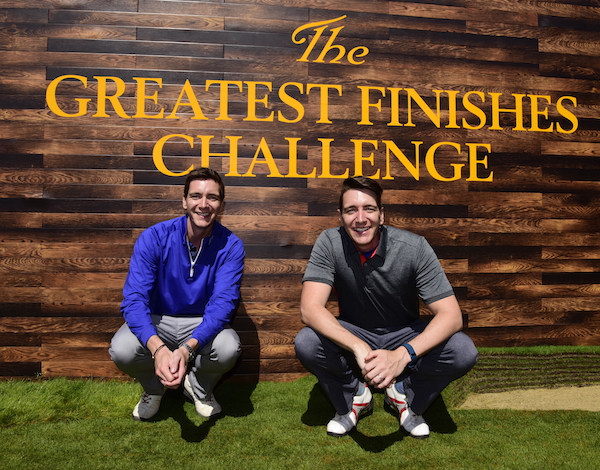 James and Oliver Phelps were speaking at The Glenmorangie House Bar, Royal Troon
We were treated to some spellbinding moments in the final round at Royal Troon yesterday with the Swede Henrik Stenson coming out on top. But earlier in the week GolfPunk got a chance to chat to two wizards in their own right in James and Oliver Phelps down in the Glenmorangie hospitality tent. Known for their roles starring in the Harry Potter films as Fred and George Weasley, we had a chat about Golf (rather predictably), embarrassing moments and their best chat up lines.
You played Turnberry earlier in the week, how was that?
James: Once I put my woods away and just stuck with four iron off the tee I think I was one over after 10 holes, it was just the other eight holes that destroyed my card! But it was a really amazing course to play, in great condition.
Who won out of the two of you?
Oliver: We weren't really keeping score
James: That's his way of saying I won!
Oliver: James blew up on the front nine I should have taken up tennis on the back nine it's one of those really.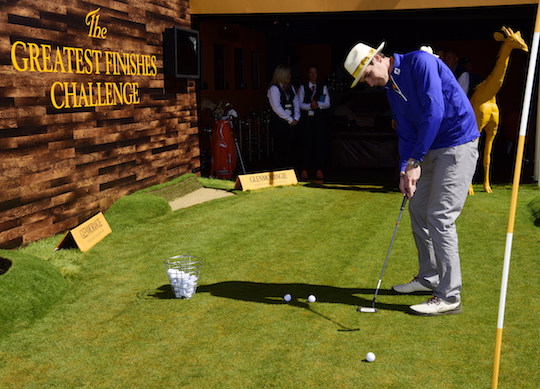 It's an 18 hole £1 million shootout, which golfer would you choose to play for you?
Oliver: Rory McIlroy all the way, past champion!
James: I would love Sergio to win, every year I back him to do something at the Open.
Who is the funniest person you have ever met?
Oliver: Michael Gambon, very dirty humour but very very funny guy.
James: It's a tough one. Julie Walters always has a good one liner here and there.
What is the best chat up line you've ever heard?
James: A guy is ordering a cocktail; the waitress comes over and says what cocktail would you like. When she brings the cocktail over the guy says "Oh that's quite nice, what do you think of it?" the waitress says "Oh it's very sweet!" and he looked at her in the eyes and said, it hasn't got a name but your name is Claire so let's call it a Claire because you are really sweet as well"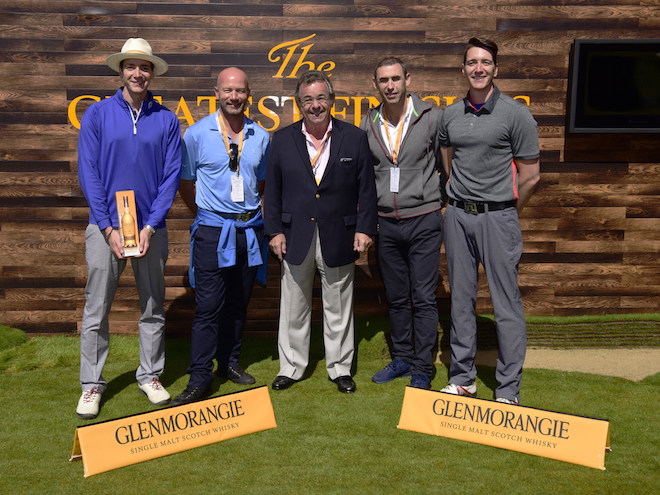 You are President for the day, what would you change?
James: A two-year prison sentence, for any person who always drives in the middle lane for the whole way on the motorway.
Oliver: I would introduce a ban for air travel if you cannot comprehend that you are not allowed to wear a belt going through a scanner at the airport, the amount of people who go through and go "What have I done wrong?"
Oliver: Free travel with Golf Clubs as well!
What was your most embarrassing moment on set?
Oliver: It would be running with my broomstick on set, it gets caught in my legs, and I went flying in front a lot of people. That was not a good day.
James: I brought a friend with me to the studio. I'm going to blame him more than me! He wanted to get all the stars autographs and he asks me to get everyone to sign it. He whips out an autograph book from Disneyland, covered in Mickey Mouse's and Donald Ducks, it was horrendous.
James and Oliver Phelps were speaking at The Glenmorangie House Bar where the Official Spirit of The Open announced that Jack Nicklaus and Tom Watson's "Duel in the Sun" in 1977 was crowned The Open's Greatest Finish #GreatestFinishes. Head to https://www.glenmorangie.com/en/unseen/greatest-finishes/issue-05-may/golf-2016 for further details