USPGA 2017
Mar 5th, 2019
The 7 Best Golfers Not To Win The PGA
Quite a line up!
Words: Tim Southwell Photography: Getty Images
The great players won everything right? Well, not the USPGA they didn't. The USPGA proved elusive for many serial major winners. Until 1958, the USPGA was a Match Play tournament. After that, in the modern era, the greatest players in the world have tried to win it. Here are the finest never to have lifted the Wannamaker trophy.
7) Seve
The greatest European player of all time? Certainly the most flamboyant. But Seve didn't get much of a look in at the USPGA. His best finish was fifth in 1984 when Lee Trevino won. Seve finished six shots back. That's right.. Lee Trevino won. It was the last of his six major triumphs. The only one that eluded him was the Masters.
Go on Super Mex!! 
6) Greg Norman
1986. Inverness Club, Toledo, Ohio. Greg Norman and Bob Tway stood on the 72nd hole with nothing separating them. It was effectively sudden death. After the tee shots it looked very much like advantage Norman, with Tway finding the rough and Norman in position A down the fairway.
Tway could do very little with his second, locating a bunker in front of the green, the same trap that Payne Stewart had just chipped in from, but under a lot less pressure than Tway had to deal with. Norman's second looked good in the air but it spun back off the green into the rough. With neither player on the green, it seemed a case of both trying to get up and down and hoping that the other player would make a mistake. Then this happened...
5) Ernie Els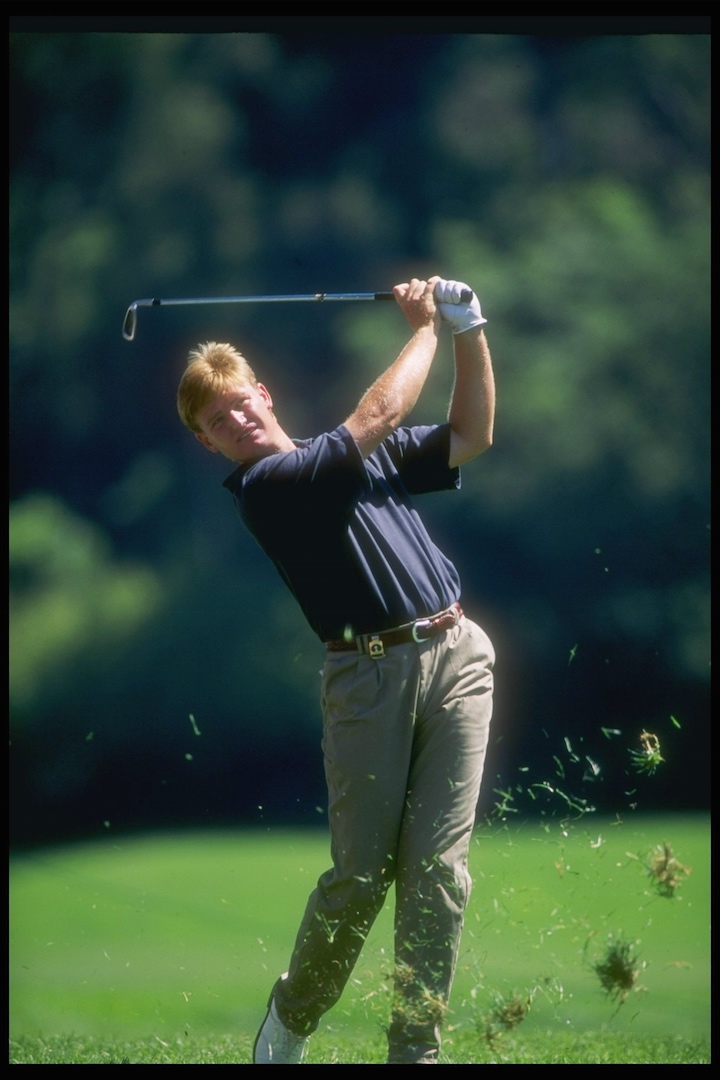 The Big Easy must have a hard time going to Riviera without thinking what might have been in 1995. He set the 54-hole record at 197 and had a three-shot lead until he closed with a 72 and missed the playoff by two shots. Els also missed a playoff by one shot at Whistling Straits in 2004 when he three-putted from about 100 feet for bogey on the final hole. He has two U.S. Opens and two British Opens. The Masters is what he craves. The PGA Championship is one that got away. So far...
As for the 1995 winner? Steve Elkington beat Monty in a play off...
4) Billy Casper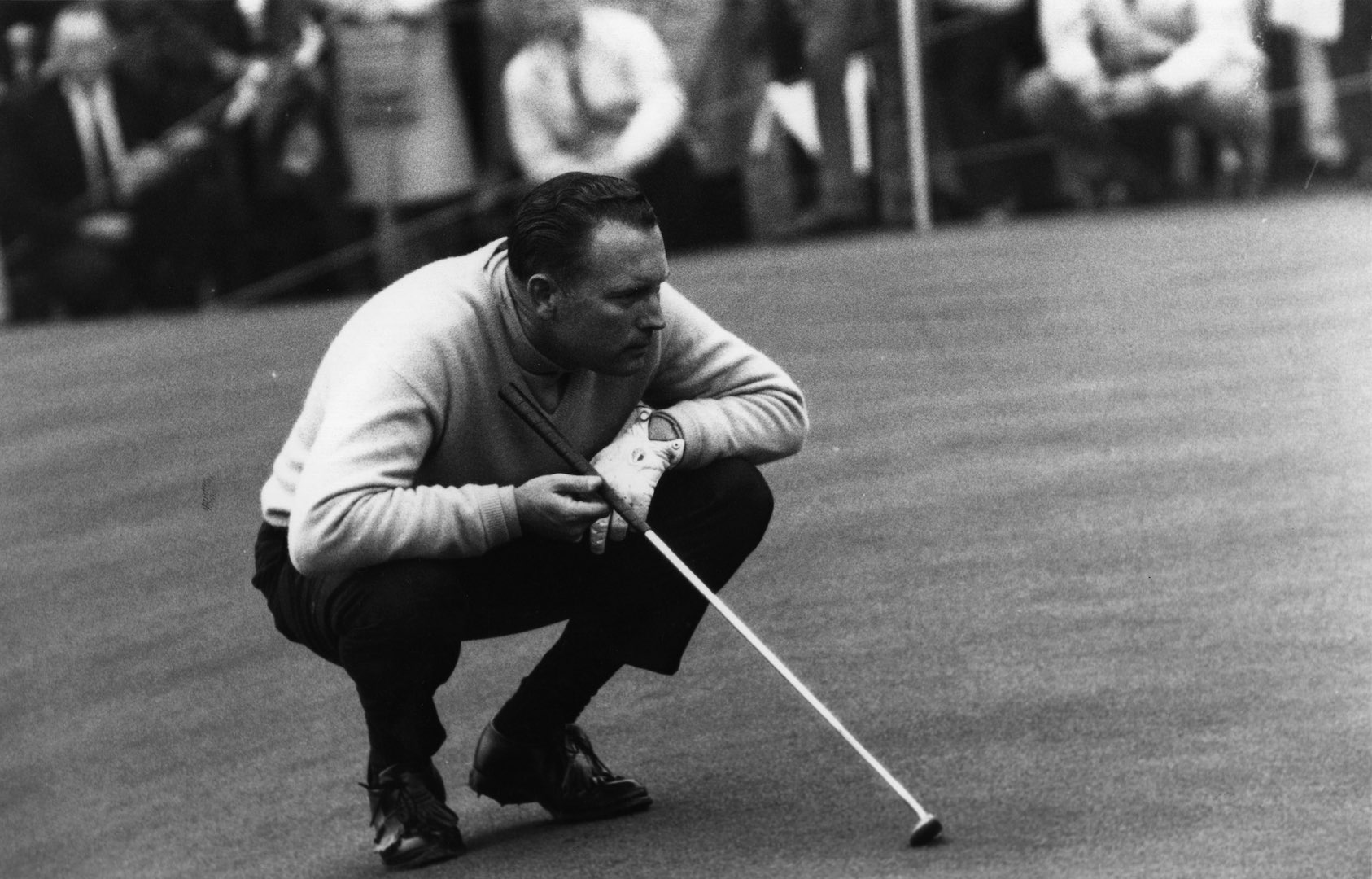 Casper got overlooked in the era of the "Big Three" but he still bagged three majors. He won the U.S. Open twice and the Masters, and he only played the British Open five times which was par in his era.
A year before he won his first major, Casper had his first close call at the PGA. One shot behind Sam Snead going into the final round, he shot even-par 70. Both were over taken by Dow Finsterwald in 1958, which was the first year the PGA was decided by stroke play. Casper finished one behind. He was runner-up again in 1965 to Dave Marr, and he was one shot behind Gary Player in 1972 at Oakland Hills and shot 74 to tie for fourth.
3. Nick Faldo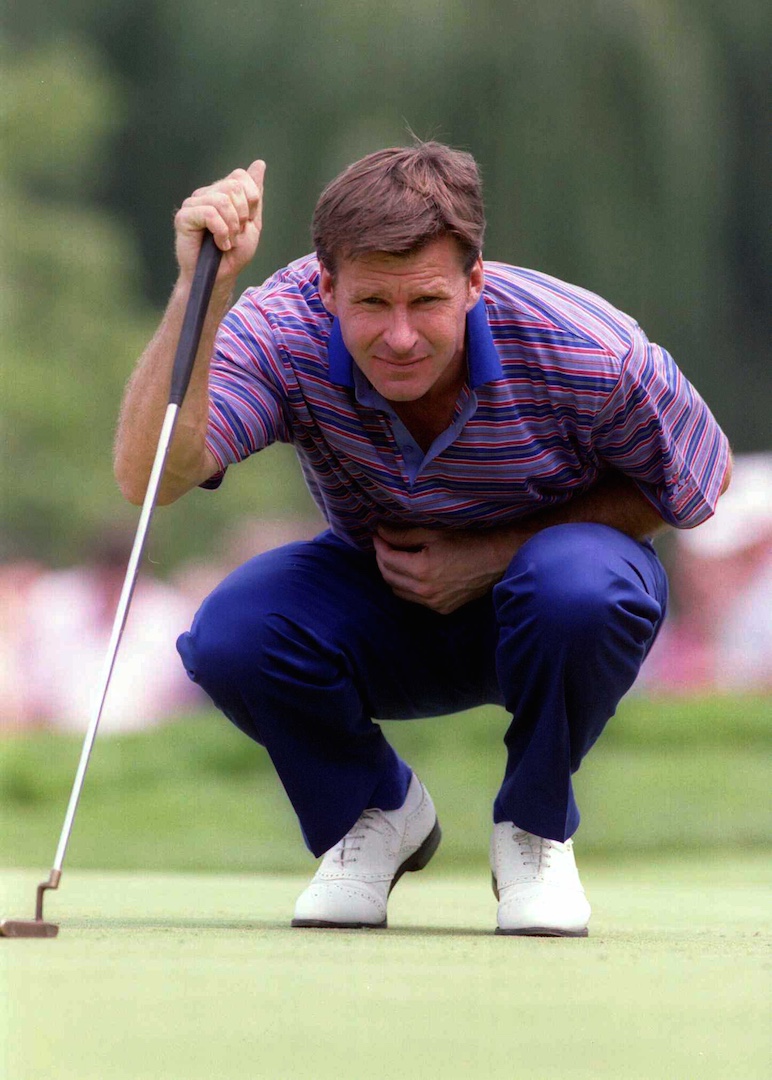 Sir Nicholas Faldo only got halfway to the career Grand Slam — three green jackets, three claret jugs. But he was closer than you might think. Faldo lost the U.S. Open in a playoff to Curtis Strange at Brookline, and he finished in the top five three times in a row at the USPGA:  Second, third and fourth. Faldo's best chance was at Inverness in 1993. In one of the strongest leader boards ever seen in a major — Paul Azinger, Greg Norman, Faldo, Vijay Singh and Watson in the top five — Faldo shot 68 the final round and missed the playoff by one shot.
The winner? Paul Azinger...
2. Arnold Palmer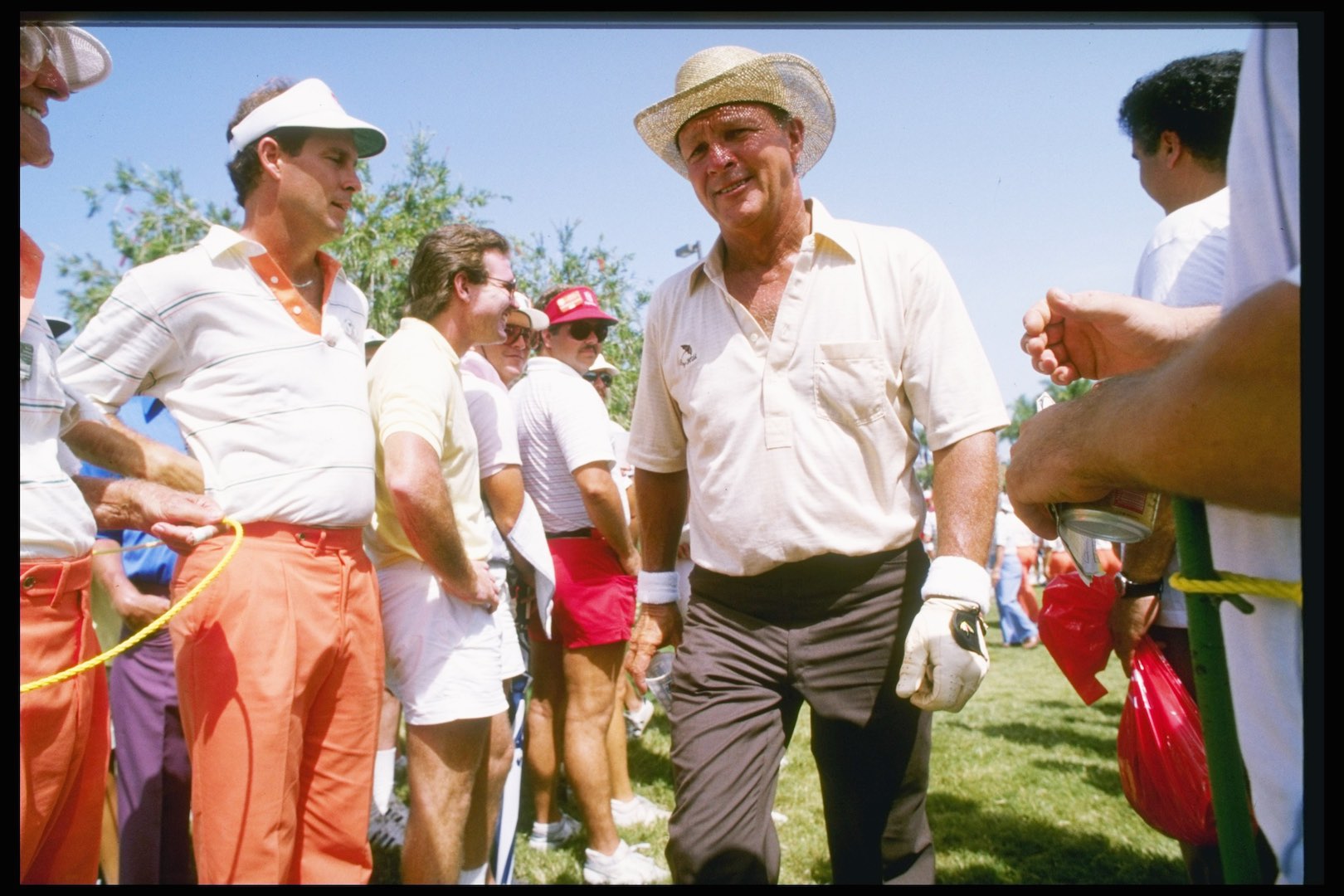 Arnold Palmer created the modern version of the Grand Slam, so it's surprising to almost everyone that he never won the PGA. All seven of his professional majors happened between 1958 and 1964, and Palmer was rarely in contention at the PGA. He finished three shots behind Bobby Nichols in 1964, and one shot behind Julius Boros in 1968, and only had the lead once after a round — a 67 in the first round at Firestone in 1960.
Still the Guvnor, and all time Number One GolfPunk:
1. Tom Watson
What? Watson never won the PGA?! How does that work? Watson led wire-to-wire at Oakmont in 1978 and had a five-shot lead with nine holes to go. He made double bogey on No. 10 and shot 73 to give way to the greatest comeback in PGA history. John Mahaffey shot 66 to make up a seven-shot deficit, and he beat Watson and Jerry Pate on the second playoff hole. Watson bounced back a year later with a 66 in the opening round at Oakland Hills, only to fade.
And that was pretty much it for Tom at the PGA. His last opportunity was in 1996 at Valhalla when he pulled within a shot of the lead through 12 holes on Sunday. That loop (Nos. 10-12) were close to the clubhouse, and the media center emptied to see if a 46-year-old Watson could finally get it done. He hit into the water on the 13th, and the press scarpered back to the media centre to watch videos of cats skateboarding. Who knew that Tom would go even closer to major triumph at Turnberry 13 whole years later!
"That was my chance for all four of them," Watson said after his Valhalla collapse.
Who won? Mark Brooks of course!
TAGS: USPGA 2015, Whistling Straits, Severiano Ballesteros, Billy Casper, Greg Norman, Tom Watson, USPGA 2017, 2019, Golf Videos, USPGA, Arnold Palmer, Players