Golf Bedlam
Aug 31st, 2017
Russell Brand marries Bernard Gallacher's daughter
Lovely day for lovely Laura
Words: Florida Dayton Styling: GolfPunk
GolfPunk's gone all Hello magazine after the worlds of golf and entertainment came together on Saturday to celebrate the wedding of comedian Russell Brand and his partner Laura Gallacher in London. Laura is, of course, daughter of Ryder Cup ledge Bernard Gallacher, and sister to Sky Sports and GolfPunk pal Kirsty.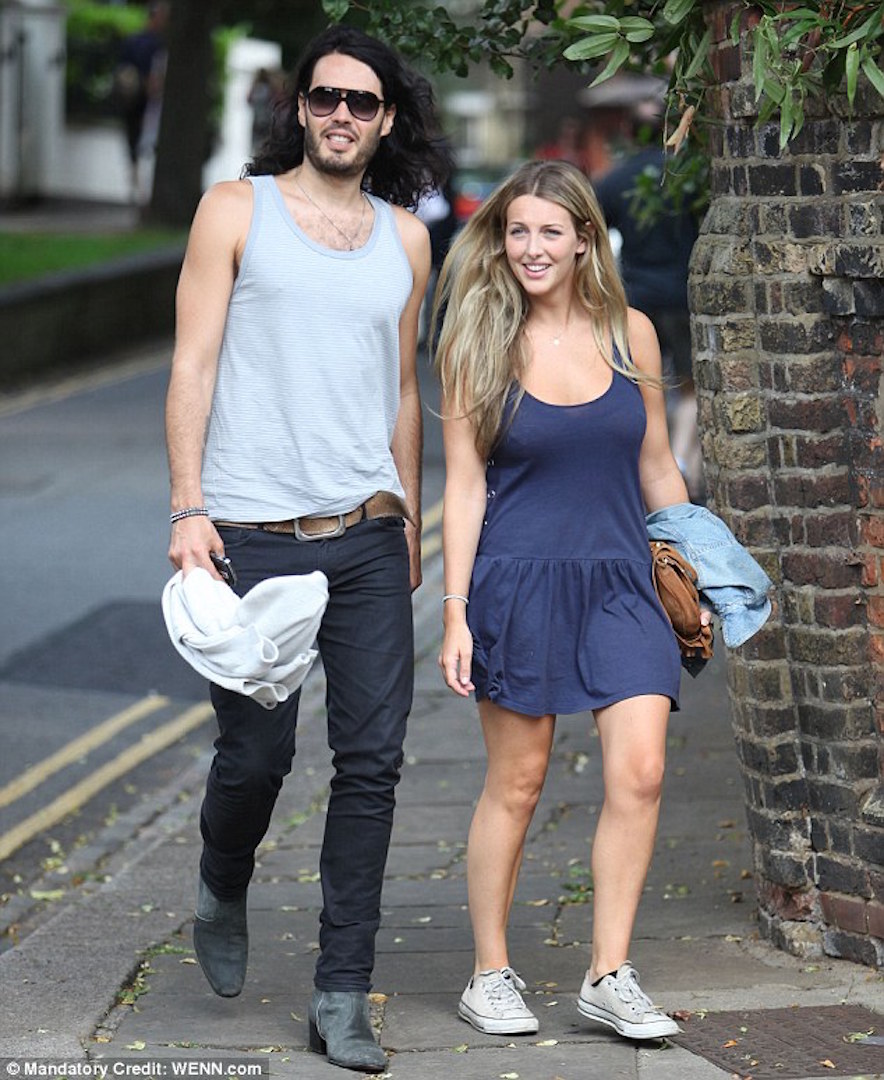 The couple, who live near Henley, were married in a traditional ceremony at St Nicholas' Church, where the chief guest was their baby daughter Mabel.
After the service at St Nicholas's Church, the newlyweds and about 150 guests boarded The New Orleans boat to take them to the reception.
The guests included Kirsty and Bernard of course, but also Noel Gallagher, Jonathan Ross, Jason Segel, Fearne Cotton and Sam & The Torrances who are big pals with the Gallachers.
Brand, 42, who looked the absolute nuts in a dark blue suit, open-neck white shirt and black cravat, arrived in a silver people carrier with nine-month-old Mabel.
The bride, 30, travelled to the church in a white Rolls-Royce accompanied by Bernard, who famously captained Europe to victory in the Ryder Cup in 1995.
There was a raucous cheer when the couple walked down the aisle after signing the registers. They then emerged to music being performed by the Brass Funkeys, an eight-piece London brass band. This is them below...
https://www.youtube.com/watch?v=aPn_FfVyFtg
The newlyweds were showered in confetti by their guests before leading everyone on foot the short distance to the riverside, where they boarded Hobbs of Henley's mock paddle steamer, which the comedian had reportedly spent £2,300 on hiring.
Once all the guests were on board, the vessel made the short trip via Hambleden lock to the couple's home nearby for the reception where it was curry and beer all round apparently.
Brand was previously married to singer Katy Perry but the couple split in December 2011 after 14 months.
Later, Brand announced the news to listeners of his Radio X podcast, saying: "I'm living a married life now... I'm domestic."
And that's where we leave our brief dalliance with Hello magazine for the time being...